People's United Bank Small Business Banking Overview
Learn about People's United Bank small business banking. Includes info on People's United Bank, pricing, customer reviews, and FAQs.
Updated on November 8th, 2019
The SMB Guide is reader-supported. When you buy through links on our site, we may earn an affiliate commission. Learn more
Also Consider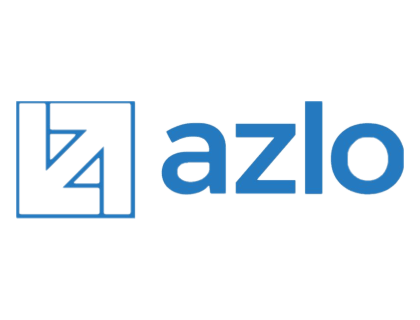 Fee-Free Small Business Banking
Get Started
Bank from anywhere.
All the features, none of the fees.
Account Details:
| Account Name | Monthly Fee | Minimum Balance |
| --- | --- | --- |
| Premier Business Checking | Not provided | Not provided |
| Business Advantage Checking | $10.00 | $1,000.00 |
| Business Advantage Plus Checking | $35.00 | $25,000.00 |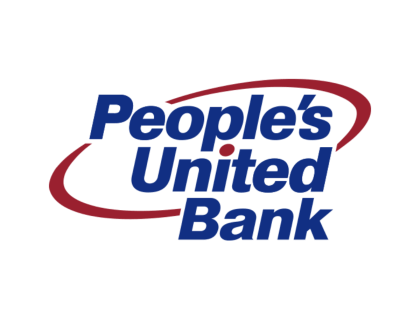 Review:
Pros: Several accounts with no monthly fees or ATM fees.
Cons: Low interest rates on checking accounts.
Bottomline: People's United Bank is a good option for clients who wish to avoid monthly and ATM fees.
Features & Benefits:
No Monthly fees or ATM fees.
Certain accounts have no monthly fees or grant clients the opportunity to waive these fees. ATM transactions are also free for particular accounts.
Tailored bank accounts.
People's United Bank offers a number of business bank accounts that aim to meet the needs of various types of businesses.
Business mobile banking.
With this free mobile application, users can pay bills, check balances and make deposits from any location.
Merchant services.
People's United Bank provides businesses with a merchant service that accepts all major credit and debit cards.
Key Information:
| | |
| --- | --- |
| Parent Company | People's United Financial |
| Founded | 1842 |
| Headquarters | Bridgeport, Connecticut |
| Number of Employees | 1,001-5,000 |
| CEO | John Barnes |
| Address | 850 Main Street, Bridgeport, CT |
| Phone number | 1 (800) 894-0300 |
| Website | |
People's United Bank News & Activity:
Reviews:
| Source | Review |
| --- | --- |
| | 2 hours and 12 minutes on the phone trying to get help.. and I've been a business customer for 9 years and a personal customer for 26! Time to take my business elsewhere. |
| | Dear Peoples United Bank - Despite being a loyal customer of the bank for 15 years you have decided that two of our six accounts there no longer seem to make enough money for you so you decided to kick us out. Since you were unable to provide us with a reason why, nor did you even try to offer us another type of service to try and keep our business, we will now pull all six accounts and our safety deposit box. You will never ever be considered for any mortgage or other service even if you have the best rate going. I will insure that the nonprofits that I work with never consider you for business. My children will never use you, including my 17 year old who was about to open a checking account with you. He could have been a lifelong customer but clearly you don't care. In today's highly competitive banking environment where banks are fighting over customers daily are you so flush with customers that you can lose five alone in our immediate family, let alone all the others I will trash your bank with in conversations ? Word of mouth can be a very effective marketing tool but it can also work against you? In case you haven't figured it out, banking is a service industry that relies on customer relationships. People have to TRUST you with their money. A bank that treats longstanding customer so poorly can never be trusted. |
| | I mean, I've never had a problem with People's, been a customer for almost 10 years. |
| | Stay away from People's united bank, I had nothing but bad experiences with them. They cleared and then removed the funds from a large check causing me to receive about 6 overdraft fees. When I called to ask for them to remove them I was told I had online banking and should have seen that they had removed the check. Manager didn't care when I told him I was done with them either. |
| | I moved down here from Canada last year and cannot reccomend People's United Bank highly enough. Free accounts, free atms (they rebate fees nationwide) no minimums, no requirements, no fees. They've got six branches in downtown boston, they're open on the weekends, and the one branch I'm at (in the prudential mall) is open until 7 on weekdays. Great customer service too, super friendly tellers :) |
FAQs:
Is People's Bank the same as People's United Bank?
No. People's United Bank is a subsidiary of People's United Financial, Inc. People's Bank is a separate company.
What is the routing number for People's United Bank?
The routing number for People's United Bank is 221172186.
Is People's United Bank FDIC insured?
Yes, People's United Bank is FDIC-insured.
What states is People's United Bank in?
Connecticut.
Maine.
Massachusetts.
New Hampshire.
New York.
Vermont.
Where is People's United Bank?
The People's United Bank headquarters are in Bridgeport, Connecticut. People's United Bank branches are located in Connecticut, Maine, Massachusetts, New Hampshire, New York, and Vermont.
How many employees does People's United Bank have?
People's United Bank reported having 5,188 employees in 2017.
When was People's United Bank founded?
People's United Bank was founded in 1842.
What are the best People's United Bank alternatives?