PartKeepr Reviews
Learn about PartKeepr Inventory Management Software. Includes info on PartKeepr, free trials, pricing, customer reviews, and FAQs.
Updated on July 11th, 2019
The SMB Guide is reader-supported. When you buy through links on our site, we may earn an affiliate commission. Learn more
PartKeepr is an inventory management software that offers rapid database searching, stock reordering tools and stock tracking tools, among other features.
Pricing:
PartKeepr is a free, open-source software.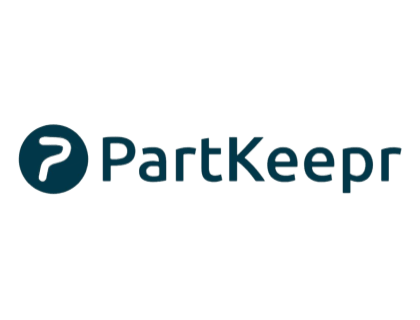 Review:
Pros: Gives you the ability to track your global stock history and review any changes, removals or additions.
Cons: Requires some technical expertise to operate.
Bottomline: PartKeepr has a rapid search engine and has excellent inventory tacking tools.
Key Information:
| | |
| --- | --- |
| Headquarters | Germany |
| Address | Boveristrasse 22-24, 68309 Mannheim, Germany |
| CEO | Timo Alexander Hummel |
| Phone Number | +49 621-718-577-91 |
| Email | sales@partkeepr.com |
| Website | |
Reviews:
| Source | Review |
| --- | --- |
| | Installation took me quite a while on a VM (I went for v1.2) and it's still not quite right (get a warning about cronscripts) and it is a bit slow but functionally it is quite good... for example I can capture a photo with my webcam as I stash a part away.Definitely worth trying out. Recommended. |
| | After installing, looks good, I'm entering now all my parts with it. Some problems I encountered so far: when I add a distributor for a part, I can't set the currency field, it is always empty. But the "price per item" shows the Euro symbol. Looks like in the demo installation the currency field is sometimes USD, sometimes EUR, but even if it is USD, the "price per item" shows EUR, for example for the part TSM2311CX (and would be nice to have a space between the number and the currency in the "price per item" field). |
| | I have abandoned PartKeepr. It is just too slow (on my hardware), too painful to use. |
| | This is an amazing tool but I think the lack of documentation is keeping many users away from it. |
| | I've been looking for something like this for sometime and I just happened to find this one. It's a web app for keeping track of all your electronic parts and is very well written. It's written in ExtJS 4 with php and mysql. |
| | Rather steep entry considering that you need to be very adept at running a web server to use this. While I do run a web server, I have to wonder how many Arduino users have that luxury. |
| | I did install it and use it... and while it "works" nicely, it's really designed for use as a stock room inventory tool in say a corporate or educational or hackerspace environment. It's "overkill" a few times over for a single hobbyist to manage their parts. |
| | Although PartKeepr is already pretty solid OO, there is still much potential for improvements. I try to avoid as much duplicate code as I can, so there might be more cleanups in the future. |
| | The best thing about this system is that you can easily retrieve all data, datasheets and images via OctoPart. You enter the part number and all data is quickly downloaded and put in the database. You have to add the Stock yourself if you wish. you can receive warnings if the stock is below a number. |
| | Partkeepr looks cool. Seems like a robust inventory system. |
FAQs:
How do I install PartKeepr?
Install necessary packages.
Download PartKeepr archive and extract.
Establish MySQL database and user.
Begin PartKeepr web installation.
Open PartKeepr eeb access.
Setup PartKeepr cronjobs.
Where is PartKeepr located?
PartKeepr is located in Germany.
What are some PartKeepr alternatives?
See our full list.