Pardot Reviews
Learn about Pardot - a marketing automation software solution for the B2B market. Includes Pardot Pricing, Reviews, Ratings, and FAQs.
5 min read • Last updated on December 11th, 2018
Also Consider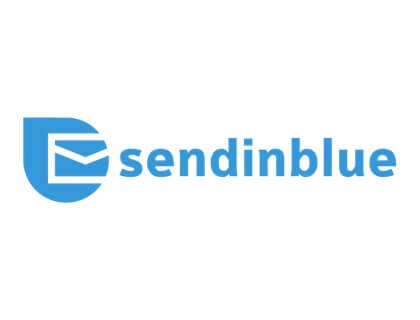 Join more than 50,000 companies using SendinBlue for SMS and Email Marketing.
Sign Up For Free
Includes unlimited contacts.
Pardot Key Information Table:
| | |
| --- | --- |
| Founder | Adam Blitzer, David Cummings |
| Founded | 2006 |
| Headquarters | San Francisco, CA |
| CEO | Adam Blitzer |
| Number of Employees | 1,000-5,000 |
| Number of Customers | 17,000+ |
| Phone Number | 1 (800) 667-6389 |
| Address | The Landmark at One Market, Suite 300, San Francisco, CA 94105 |
| Website | |
Pardot Pricing:
| Plan Name | Monthly Pricing |
| --- | --- |
| Growth | $1,250.00 for license. |
| Plus | $2,500.00 for license. |
| Advanced | $4,000.00 for license. |
Pardot FAQs:
What is the price range for Salesforce Pardot?
Pardot pricing ranges from $1,250.00 to $4,000.00 per month for up to 10,000 contacts (paid annually).
What is Pardot?
Pardot marketing automation offers email marketing, ROI reporting, and streamlined lead management all in one platform. With Pardot software, businesses are able to create personalized and appealing email campaigns using the intuitive Pardot email builder. Features include customizable Pardot email templates, automatic segmentation, rendering, spam filters, and A/B testing to reveal what resonates with your audience. Pardot campaign reporting is included in all plans however the Growth plan only offers ROI reporting.
How do I get in touch with Pardot support?
Visit Pardot's online customer hub at pardot.com/success to access the Pardot Knowledge Base featuring documentation, troubleshooting articles, Pardot training, and other resources. You can also get Pardot help by contacting customer support online.
Is there a Pardot API?
Yes. You can find Pardot API documentation for developers at developer.pardot.com/. The application programming interface allows your application to access current data within Pardot.
How can I get Pardot certification?
To become a certified Pardot specialist, you will need to complete an online or on-site examination. Candidates must be able to demonstrate skills and knowledge in designing, building, and implementing marketing workflows through the Pardot database. For more information on Pardot certification and Pardot Experts, visit certification.salesforce.com/.
What are the advantages of Pardot vs Marketo?
Partdot has an aesthetically pleasing and easy-to-use interface compared to Marketo. A great advantage is its ability to integrate with Salesforce CRM, making it a powerful platform for marketing teams.
Hubspot vs Pardot: which is the best marketing automation software?
Hubspot and Pardot are two of the most popular marketing automation service providers. Both companies offer a wide array of features to help businesses increase their revenue and grow their client base. Hubspot's tiers are substantially cheaper than Pardot but they make up for it by limiting your contacts to 1,000 in the Starter and Professional plans. Adding additional contacts will cost you more.
Who are the Pardot implementation partners?
The Pardot Salesforce partner network consists of trained partners that provide support and expertise to customers. These services include Pardot implementation, custom development, product guidance, and consulting services. You can connect with Pardot partners and experts by logging into the Pardot Trailblazer Community online.
Where do I find the Pardot login page?
Go to pardot.com and click "Login" at the top of the page or sign in directly at pi.pardot.com.
Pardot Reviews:
| Reviewer | Rating | Review |
| --- | --- | --- |
| Garrett G. | 5/5 | The software is extremely consistent and reliable. The WYSIWYG editor for emails is awesome! The out-of-the-box Marketing templates, while serviceable, could use a reboot. For a startup they're likely sufficient, but if you're running a lot of email campaigns you might want to invest in having a developer custom-build a modular email template for your ongoing use. |
| Robert R. | 2/5 | There's some good features like email drip campaigns, landing pages and forms but they all have their drawbacks. We purchased Pardot on a three year contract expecting much more than we were given. We are a news publication that sends out daily alerts that our customers pay for and were told by their sales team this was the best email delivery software out there - obviously we know they all say that but this software isn't even close. |
| Neil I. | 4/5 | Pardot has a lot of base functionality that sets it apart from email platforms like MailChimp and the like. Pardot provides email templates upon sign-up that are easily customizable for specific needs. You can test the emails to internal lists and with its integration with Litmus you can view how different clients and platforms will render your email before it sends. |
| Billy C. | 5/5 | Pardot lets us punch above our weight as a small marketing team. It was there when we were a marketing team of 1 and is able to grow with us as we become a marketing team of 14. From email to landing pages to social media to forms that we can inject into our web properties, Pardot makes it extremely easy for us to scale quickly and look incredible! |
| Cody F. | 5/5 | From its Exact Target roots, the email marketing capabilities are what I like the best about Pardot. I have full HTML control and can easily create my own templates, A/B test, use variable tags, view reports, and more. The use of Litmus email previews is awesome too. |
| Michael N. | 3/5 | Not intuitive enough and support is awful. A lot of functionality offered and some really cool features. Love the ability to look at your email on various devices. The steps to create a campaign are just not obvious and once you do create a campaign, execution is not obvious either. |
| Tom N. | 5/5 | Way more than just email. Pardot is a full force marketing automation tool. Everything from page tracking to form building to file downloads, it is by far the easiest to use tool I've experienced. In addition to the above, it's an excellent email tool, complete with record assignment, auto responder, and integration capabilities. |
| Jordan C. | 4/5 | I like the marketing automation features. Sending emails. Engagement studio. I also like how well it connects to Salesforce. Some limitations to email design. |
| Ben L. | 5/5 | Great automation tool for companies looking to scale email marketing and nurture programs. Overall great product. Excellent value for the money. |
| Melissa K. | 4/5 | The insights that Pardot gives are incredible. There are lots of functionalities and great tools to enhance a personalized marketing experience. Cons: It really is a full-time job to manage the system and take advantage of all the features. If people are using it that aren't super tech savvy, things like emails are cumbersome in the system. |