OnDeck Reviews, Pricing, and Frequently Asked Questions
Compare Ondeck with lenders like Kabbage and Funding Circle, see what their reputation is among customers, and read our full review.
Updated on June 29th, 2022
The SMB Guide is reader-supported. When you buy through links on our site, we may earn an affiliate commission. Learn more
Updates:
Updated 4th of February 2020
Made it easier to compare rates and terms among Ondeck, Kabbage, Funding Circle, and The Loan Exchange.
Pros and Cons:
Pros
Transparent terms.
Fast and easy application process.
Modest qualification requirements.
Excellent reputation.
Reports to credit bureaus.
Cons
Requires a blanket lien and a personal guarantee.
High frequency of payments.
Payments are withdrawn automatically.
Rates can be high.
Restricted industries.
Review:
OnDeck has an easy and efficient application process and is transparent about the loan terms they offer. Rates can be high, particularly if you don't have an excellent credit score, but with a good credit score and strong business history, you can get very reasonable rates. Especially repeat customers can get very attractive rates and even reduced fees.
Highlights:
Offers both term loans and lines of credit.
Does not require personal or business collateral.
Reports to payments to credit bureaus.
SMART Box Capital Comparison Tool.
Shortcomings:
Rates can be high and while OnDeck offers reasonable payment terms (up to one year for lines of credit and up to three years for term loans), payment frequency is quite high (daily/weekly). Payments are also automatically withdrawn from borrowers' accounts. OnDeck does not serve certain industries, including non-profits, religious organizations, boarding houses, and vehicle dealers.
Reputation:
OnDeck enjoys an excellent reputation and received an A+ rating by the Better Business Bureau (BBB). Two-thirds of customer reviews on the Better Business Bureau website praise OnDeck's professionalism, transparency, and efficiency, many of which also noted that interest rates were rather high, but in light of their positive experience not necessarily a deal-breaker.
Of the remaining 35 reviews on BBB, the most commonly cited reason for dissatisfaction was a negative customer service experience, including rejected applications (17), followed by steep interest rates (9) and unsolicited communication (8).
Rates and Fees:
| Loan Type | Interest Rate | Additional Fees |
| --- | --- | --- |
| Term Loan | 9.99% and up | 2.5%–4% processing fee |
| Line of Credit | 13.99% and up | $20 /mo. maintenance fee |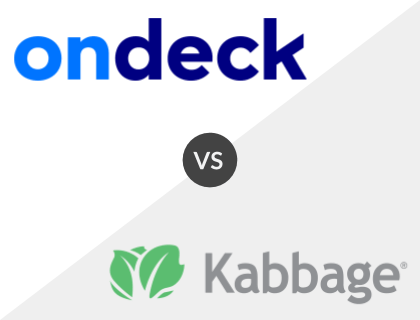 OnDeck vs. Kabbage:
OnDeck offers both term loans and lines of credit up to $500,000 and $100,000 respectively, while Kabbage only offers lines of credit up to $250,000. The estimated APR one can expect to get with Kabbage is broad in range, from 20% to 80%, while OnDeck cites an APR starting at 10.99% for lines of credit and a weighted average of 35.2%.
Ondeck vs. Kabbage Comparison:
| Offer | OnDeck | Kabbage |
| --- | --- | --- |
| Max. Credit Line | $100,000 | $250,000 |
| Lines of Credit Terms | 12 months | 6, 12, or 18 months |
| Credit Line Avg. APR | 35.2% | 20-80% |
| Min. Credit Score | 600 | 560 |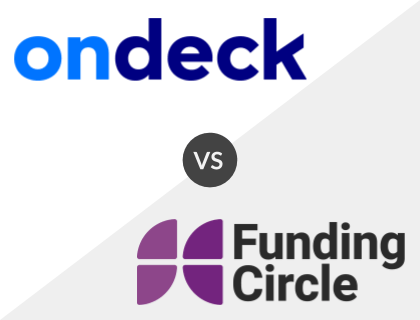 OnDeck vs. Funding Circle:
OnDeck and Funding Circle both offer term loans up to $500,000, but differ on a few key points. Funding Circle offers longer payment terms, up to 5 years, a lower APR (8.75% to 32.4%), but has slightly stricter qualification requirements than OnDeck. OnDeck only offers payment terms up to 3 years with an average APR of 49.06%, although rates start as low as 11.9%.
OnDeck vs. Funding Circle Comparison:
| Offer | OnDeck | Funding Circle |
| --- | --- | --- |
| Max. Term Loan | $500,000 | $500,000 |
| Terms | 3 - 36 months | 6 months to 5 years |
| Avg. APR | 49.06% | 8.75%-32.4% |
| Min. Credit Score | 600 | 620 |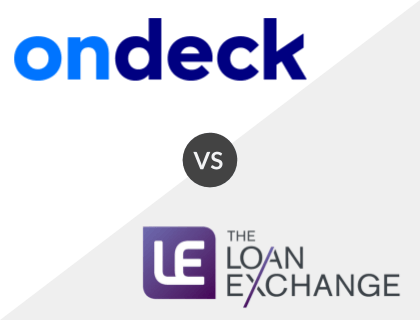 OnDeck vs. The Loan Exchange:
In comparison to OnDeck, The Loan Exchange offers smaller loan amounts (a maximum of $250,000 compared to OnDeck's $500,000), but far longer repayment periods (up to 5 years) and a much lower minimum credit score requirement (500 compared to 600). The Loan Exchange does not indicate an average APR.
Ondeck vs. The Loan Exchange Comparison:
| Offer | OnDeck | The Loan Exchange |
| --- | --- | --- |
| Max. Business Loan | $500,000 | $250,000 |
| Loan Terms | 3 to 36 months | 6 to 120 months |
| APR | Starting at 11.9% | Interest rates starting from 14.90% (15% origination fee) |
| Min. Credit Score | 600 | 500 |
Features:
Similar to Kabbage, OnDeck offers Mobile apps and an online portal for added convenience, as well as a useful tool for calculating the total costs of a loan that also helps potential borrowers fully understand the loan terms OnDeck offers. Furthermore, term loans and lines of credit don't require any specific personal or business collateral.
Key Products:
Term loan.
OnDeck offers flexible short term loans up to $500,000 with a maximum term length of three years. OnDeck rewards loyalty by waiving the remaining interest on the current loan of repeat customers.
With an efficient application process and fast funding process, OnDeck's term loans are suitable for businesses wanting to cover new project startup costs, bridge a cash flow gap, or cover urgent maintenance costs.
Line of credit.
OnDeck offers revolving lines of credit up to $100,00 with 12-month terms, automated weekly payments, and no prepayment penalties. With modest qualification requirements, OnDeck's lines of credit are a competitive option for businesses needing fast access to working capital.
At a Glance:
| | |
| --- | --- |
| Online Dashboard | Yes. |
| Mobile App | Yes. |
| Lines of Credit | Yes. |
| Term Loans | Yes. |
| Customer Support | Phone and email. |
| 24/7 Support | No. |
| Autopay | Yes. |
Key Information:
| | |
| --- | --- |
| Legal Name | On Deck Capital, Inc. |
| Founder | |
| Founding Date | Jan 01, 2006 |
| Address | 1400 Broadway. 25th Floor, New York, NY 10018 |
| Number of Employees | 741 |
| Number of Customers | 80000 |
| Email | |
| Telephone | |
| Website | |
FAQs:
What is the price range for OnDeck capital?
OnDeck term loans range anywhere from 2.5% to 5%. For lines of credit, there is a $20.00 per month management fee.
How are OnDeck loans different from bank loans?
OnDeck loans are designed for small businesses that need a financial boost in order to keep growing. Unlike bank loans with their high fees and rigid requirements, OnDeck capital can be tailored to your situation, and it's affordable for everyone.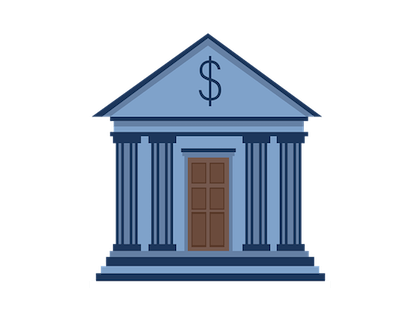 What is the difference between Kabbage and OnDeck?
Kabbage and OnDeck are both popular lenders, but OnDeck is able to offer lower rates and connect clients with larger amounts of capital for their business.
Is OnDeck a publicly traded company?
Yes. You can purchase OnDeck stock using the ticker symbol ONDK.
How does OnDeck rank among other small business loan companies?
Multiple consumer rankings put OnDeck among the top 10 small business loan companies in the USA, and suggest that OnDeck financing is one of the best alternatives to traditional bank loans.
Will we get an online account when my business gets a loan from OnDeck?
Once you've been approved for any OnDeck business loans, you will be able to set up your OnDeck login where you can view all of your account information. Your OnDeck login is a secure area that can be accessed through OnDeck.
Does OnDeck offer business loans near me?
OnDeck is headquartered in New York, but they offer business loans throughout the US and Canada. OnDeck does not have retail locations like a bank–you simply apply online and a loan officer will speak with you over the phone.
Are there any OnDeck alternatives?