Ondeck Reviews, Ratings, Pricing and Frequently Asked Questions
Read about Ondeck Capital and find out what other business owners are saying. Includes ratings, customer reviews and FAQs.
5 min read • Last updated on September 12th, 2018
Ondeck Reviews, Ratings, Pricing and Frequently Asked Questions
Ondeck is a capital company that specializes in loans for small businesses. Ondeck offers term loans of up to $500,000 and lines of credit of up to $100,000.
Ondeck Pricing:
| Loan Type | Interest Rate | Additional Fees |
| --- | --- | --- |
| Term Loan | 9.99% and up. | 2.5%-4% processing fee. |
| Line of Credit | 13.99% and up. | $20 /mo. maintenance fee. |
Ondeck Key Information Table:
| | |
| --- | --- |
| Founder | Mitch Jacobs |
| Founded | 2006 |
| Headquarters | New York City, NY |
| CEO | Noah Breslow |
| Number of Employees | 500+ |
| Phone Number | (888) 269-4246 |
| Address | 1400 Broadway Ave., New York, NY, 10018 |
| Website | www.ondeck.com |
Ondeck FAQs:
What is the price range for Ondeck capital?
Ondeck term loans range anywhere from 2.5% to 5% for the one-time processing fee. For lines of credit, there is a $20 per month management fee.
How are Ondeck loans different from bank loans?
On deck loans are designed for small businesses that need a financial boost in order to keep growing. Unlike bank loans with their high fees and rigid requirements, On deck capital can be tailored to your situation and it's affordable for everyone.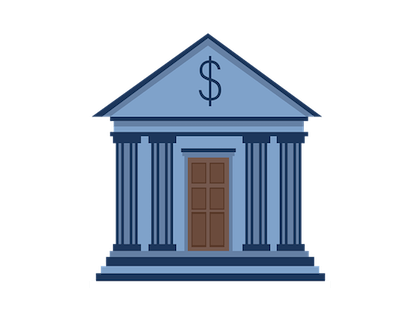 Kabbage vs. Ondeck
Kabbage and Ondeck are both popular lenders, but Ondeck is able to offer lower rates and connect clients with larger amounts of capital for their business.
Is Ondeck a publicly traded company?
Yes. You can purchase Ondeck stock using the ticker symbol ONDK.
How does Ondeck rank among other small business loan companies?
Multiple consumer rankings put Ondeck among the top 10 small business loan companies in the USA and suggest that On deck financing is one of the best alternatives to traditional bank loans.
When my business gets a loan from Ondeck, will we get an online account?
Once you've been approved for any On deck business loans, you will be able to set up your Ondeck login where you can view all of your account information. Your On deck login is a secure area that can be accessed through ondeck.com.
Does Ondeck offer business loans near me?
Ondeck is headquarted in New York, but they offer business loans throughout the US and Canada. Ondeck does not have retail locations like a bank - you simply apply online and a loan officer will speak with you over the phone.
Ondeck Reviews:
| Reviewer | Rating | Review |
| --- | --- | --- |
| William S. | 5/5 | The loan that we got from Ondeck helped us take our business to the next level! |
| Stephen H. | 5/5 | The process was very easy and our account manager was a true professional. |
| Brain M. | 5/5 | Great service! Ondeck was so much easier to work with than my bank. |
| Beverly B. | 5/5 | We needed a loan for our new facility and Ondeck came up with some great options! |
| Pastora B. | 5/5 | Quick, no hassle business loan. |
| Terry C. | 5/5 | With Ondeck, we got the financing we needed and amazing customer service along the way. |
| Ali H. | 5/5 | My entire experience with Ondeck was wonderful. A great finance company! |
| Doug T. | 5/5 | I wouldn't hesitate to recommend Ondeck to other business people. |
| Montina P. | 5/5 | I have used Ondeck several times and they have never let me down. |
| Ron S. | 5/5 | Ondeck has helped my business get to where it is today. |