Best Multi-Line Phone Systems for 2020
Read about the best multi-line phone systems for small businesses. Includes pricing information, rankings, and frequently asked questions.
Updated on March 31st, 2020
The SMB Guide is reader-supported. When you buy through links on our site, we may earn an affiliate commission. Learn more
Multi-line phone systems are phone systems that split a single line into multiple lines. This can be convenient for customer service purposes, or for splitting up business departments by assigning each one a different phone number.
Multiple line business phones help businesses to save money by providing them with several functional lines without having to install more physical lines, which can be very expensive. A multi-line system can have two, four, six, eight, or even more lines.
Advances in technology have made multiple line business phones more affordable and easier to use than ever before. We've compiled a list of the best multi-line phone systems for small business use, so take a look below and find out what multi-line phone would be best for your office.
Read More:
Top 20 Business Phone Systems for Small Business - Learn more about the best phone systems for small businesses in 2020.
Best Smartphones for Business - Discover the best smartphones for business use.
Small Business Cell Phone Plans - Learn more about cell phone plans that are great for business use.
Best Video Conferencing Solutions for 2020 - Find the best video conferencing services for your business.
Why We Chose the Digium D60:
The Digium D60 is designed for Asterisk and Switchvox, allowing users full flexibility and customization of this phone. It also features many advanced phone applications, as well as Ethernet LAN and PC ports.
The Digium D60 is simple and easy to install and use and is great for small businesses just starting out. This phone has received many positive customer reviews.
Things to Consider When Evaluating Multi-Line Phone Systems:
Go through your office space and count how many extensions you will need so that you can find the right provider for your business.
If you have a medium to large business, you may want to consider cloud-based or VoIP phone systems, which may be cheaper than buying multiple phone lines for all your employees.
Consider the features each phone system offers to find the best fit for your business needs.
Best Multi-Line Phone Systems for 2020:
| Rank | Name | Offer | Review | Learn More |
| --- | --- | --- | --- | --- |
| 1. | | $138.98 | Features many advanced applications but does not have Bluetooth capabilities. | |
| 2. | | $129.95 | Able to operate during power failures but does not feature digital answering or DECT 6.0 technology. | |
| 3. | | $149.95 | Can be expanded to 10 lines but does not feature Bluetooth capabilities or VoIP. | |
| 4. | | $199.95 | Features 2-line calling capabilities but does not include corded headsets or corded handsets. | |
| 5. | | $131.90 | Features high definition Hi-Q audio technology but does not come with a power supply. | |
| 6. | | $149.95 | Features Bluetooth compatibilities but does not allow for call transfers or mute and does not include hand or headsets. | |
| 7. | | $79.95 | Features an answering system as well as multiple language capacity but is not Bluetooth compatible. | |
| 8. | | $119.95 | Expandable up to 12 handsets, features call screening and digital recording. | |
| 9. | | $99.99 | Expandable up to 16 phones and features a data port but has no caller ID or digital answering capabilities. | |
| 10. | | $229.95 | Features 3-way, hands-free calls and can sync with up to 4 smartphones. | |
Standard Multi-Line Phone System Features:
Voicemail.
Most multi-line office phones have a voicemail feature that can record messages after missed calls.
Caller ID.
Caller ID displays that caller's name and number on the phone's digital screen, whether the caller is from within your business or outside of it.
Directory.
A phone number directory that can be edited to add important phone numbers for easy access.
Speed dial.
Individual numbers on the keypad can be programmed to dial a full phone number at the touch of a button.
Hold.
Calls can be placed on hold while customer service reps locate information, take another call, or step away from the phone.
Fax machine connection.
With fax machine integration, the phone can be used to control a fax machine in your office.
Call transfer.
Incoming phone calls can be transferred to another line.
Headset mode.
A headset can be connected to the phone for hands-free use.
Final Thoughts:
A multi-line phone system could help your company to improve its customer service and streamline incoming calls without breaking the bank.
For more information about business phones, check out Top 20 Business Phone Systems for Small Business.
FAQs:
What is a multi-line phone system?
Multi-line phone systems are phone systems that split a single line into multiple lines. They offer a variety of useful features, such as call waiting, caller ID, voicemail, speakerphone, selectable ringtones, intercom, conference calling, and a built-in phone book.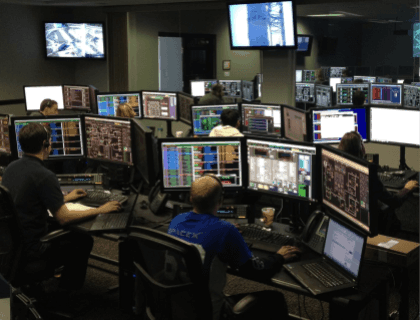 How do multi-line phones work?
In a multi-line system, one phone line comes into your business and is then split into several lines, each of which connects directly to a phone. Calls can be made internally by dialing an extension number, or externally by dialing out through the mainline.
What is the best 2 line cordless phone system?
AT&T TL86109 DECT 6.0 2 Line Expandable Corded/Cordless Phone with Bluetooth.
VTech DS6151 2 Line Expandable Cordless Phone with Digital Answering System and Caller ID.
VTech DS6151-11 DECT 6.0 2 Line Expandable Cordless Phone.
What is a 4 line phone system?
As the name suggests, a 4 line system has four lines that all split off of the main incoming phone line. Calls can be transferred between the lines, if necessary.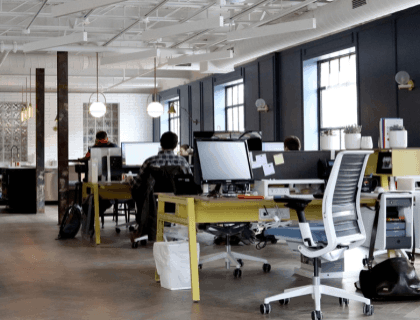 Does my business need a multi-line phone system?
If your employees each need their own number/extension, or if they regularly make phone calls using headsets, a multi-line system could be very useful. Multi-line systems can increase efficiency in the workplace and make communication with customers and clients much easier.
Do office phones need to have multiple lines?
If your business is very small, you may not have a need for an office phone with multiple lines. However, if you handle a high volume of calls or have a large number of employees, a multiple line system is highly recommended.
What are the advantages of a multi-line phone system?
More productivity.
Cost-effective.
Improved customer service.
Better collaboration.
Professional interaction with customers.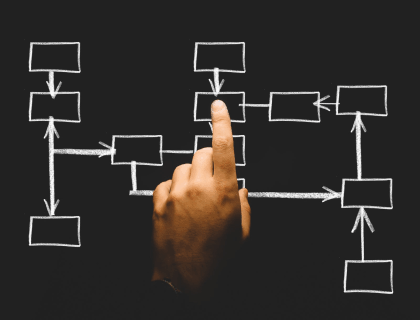 What is a 3 line phone system?
A 3 line phone system has three lines that are all connected to a central line. With a three line system in your office, you can benefit from having multiple lines while only paying for a single phone connection.
Are there any multi-line VoIP phone systems?
VoIP systems use the internet for audio calls, so they do not have a hard line in the same way that a traditional phone system does.
Does anyone sell a 6 line business phone?
6 line business phones are very common. For example, the VTech CM18445 Main Console - DECT 6.0 4-Line Expandable Small Business Office Phone with Answering System comes with four lines but it can be expanded to add additional lines.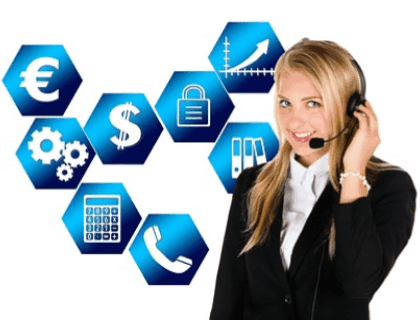 What multi-line phone systems are available online?