MegaPath Reviews, Pricing Info and FAQs
Learn more about MegaPath with customer reviews, pricing information, and frequently asked questions.
Updated on November 21st, 2019
The SMB Guide is reader-supported. When you buy through links on our site, we may earn an affiliate commission. Learn more
MegaPath is a business phone system and business internet provider. MegaPath offers hosted PBX and VoIP solutions for call centers and customer service lines to help streamline incoming calls and optimize call distribution.
Also Consider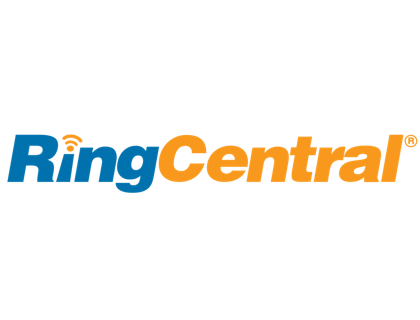 Full Featured Phone System, Fax, VoIP and More
Get a Quote
Free trail available.
No contract required.
Includes call recording, call logs, conferencing, and more.
Pricing:
| Plan Name | Monthly Price |
| --- | --- |
| Business Voice | $19.95 per user |
| Premium Business Voice | $24.95 per user |
| Enterprise Voice | $39.90 per user |
| Business-Class T1 | $279.00 |
| Business Internet | $125.00 |
| Low Cost Asymmetric Ethernet | $75.00 |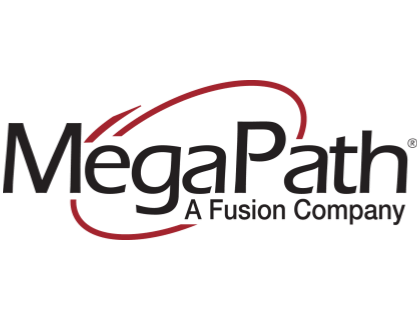 Review:
Pros: Great call distribution and call recording capabilities.
Cons: Could do with more integration capabilities.
Bottomline: Good platform to efficiently manage call distribution processes.
Key Information:
| | |
| --- | --- |
| Founded | 1996 |
| Headquarters | Pleasanton, CA |
| Number of Employees | 300+ |
| CEO | |
| Address | 6800 Koll Center Parkway, Suite 200, Pleasanton, CA, 94566 |
| Phone Number | 1 (925) 201-2500 |
| Website | |
Reviews:
| Source | Review |
| --- | --- |
| | My worst experience with an ISP, though, is Megapath. They used to be Speakeasy which had absolutely incredible techs once upon a time. Once bought out, it was slowly ruined. When trying to cancel, they ""lost"" my cancellation and the cancel web form (the only way they accepted cancellations) mysteriously failed to work until I was on the phone with a supervisor. Only the fact that the expiration date on my card had changed gave me enough leverage to finally force them to cancel, as I pointed out that I would not authorize any charges until I had absolute confirmation that I was cancelled. |
| | We've been using MegaPath now for 10 years, with no problems. To say that their service is reliable is an understatement. The price has been pretty stable, too. For 10 years, not bad! |
| | MegaPath is complete and utter trash. They took over a month to respond after not providing the speed we were contracted. I had to track down and bother multiple people just to get a contract revision after MegaPath failed to deliver the speed they had contracted with me. During the months they ignored my emails they proceeded to start charging my account for the speed they could not even provide me. After calling again and reaching the only helpful person the company employs I got the email address for the manager of the sales people who had ignored me previously. She proceeded to ignore my email for two weeks at which point she sent a two sentence email saying this was being handled because she opened a ticket with inside sales and that "as far as she knew it is being taken care of"... no update on the ticket she entered... no info on when it was entered... no reason I was ignored for months and charged erroneously for THEIR MISTAKE... basically no helpful details or remorse for their mistakes. Another two weeks pass and I get a random E-signature email for the new contract at the proper speed... with no discussion about the faulty charges or any apology at all for their horrid customer service. NEVER GET SERVICE FROM THESE PEOPLE... THEY ONLY AIM TO GET YOU INTO A CONTRACT AND THEN THEY IGNORE YOU. They seem to be a badly managed tertiary provider who doesn't even own any physical lines. I only wish I had read some of these reviews before signing with them. |
| | Overall decent company. They have become more reliable in the past few years and have added additional offerings like hosted VoIP. They did sell off a large amount of their own fiber in the ground and On Net buildings so mostly just a true CLEC these days, so not always most competitive. |
| | Avoid. For all the really bad service providers that drive us all nuts these guys take the prize every time.I have a small business with 20 employees. Unfortunately been dealing with them for years they always get the prize. I cannot believe how bad they are. Bogus charges, lies and more lies re- refunds. Always the runaround, unreliable, slow to fix issues, terrible tech support, even worse account support. I think any god reviews are bogus. Cannot escape contract - watch out , renews automatically. Stress stress stress, they make you want to slam your head against a wall to cover the pain they dish out. They dish out enough crap to put me in a straight-jacket. They should not be in business. https://www.ftccomplaintassistant.gov |
FAQs:
How much does it cost to use MegaPath?
MegaPath's plans range in price from $19.95 to $39.90 per user per month.
Does MegaPath offer voicemail-to-email capability?
Yes, MegaPath has a superb voicemail-to-email feature that can be activated through the Voice Manager platform. Once "Email A Copy" is turned on, voicemails will be sent to the email address that you have specified in .wav format.
How do I run the MegaPath speed test to gauge the quality of my internet connection?
Just go to www.speakeasy.net/speedtest and click "Start Test" to run the MegaPath Speedtest Plus on your MegaPath internet. A quick assessment will tell you how strong your MegaPath broadband signal is. If you aren't using MegaPath internet, the tool will tell you how fast your current internet provider is.
Is there video capability with the Megapath Call Recording feature?
No, video functionality is not available when using the MegaPath Call Recording feature.
Where is the MegaPath corporate headquarters?
MegaPath has several offices across the United States, but the MegaPath corporation headquarters are located in Pleasanton, California.
What are some MegaPath alternatives?