Magento software is an ecommerce solution that allows companies to build and modify ecommerce sites that are optimized for heavy traffic and easy checkouts.
Magento Software Reviews:
| Reviewer | Rating | Review |
| --- | --- | --- |
| Stella N. | 4/5 | Magento is a good tool for e-commerce that works well with multiple users. |
| Pedro G. | 4/5 | Even the free version can handle most of our needs, although installation requires help from tech support. |
| Rob S. | 5/5 | Magento goes above and beyond what we need for our e-commerce business! |
| Lindsey S. | 4/5 | The options for personalization are endless. The only difficult step is bulk price changing. |
| Paul A. | 5/5 | Great platform for running multiple sites at the same time. |
| Kevin H. | 4/5 | Magento is a powerful system that can work for any business, no matter how large it is. |
| Marian P. | 4/5 | The best software in its category! It can literally do anything you want it to! |
| Ariel I. | 4/5 | I use the cloud version and love it. The only issue is that security sometimes blocks browser extensions. |
| Milana R. | 5/5 | The interface is complex, but the design and functionality are unmatched. |
| James F. | 5/5 | This has to be the best customizable e-commerce solution on the market! |
Magento Software Pricing:
| Plan Name | Monthly Price |
| --- | --- |
| Magento Community Edition | Free. |
| Magento Commerce Starter | $2,000.00 |
| Magento Commerce Pro | $3,417.00 |
Magento Software FAQs:
What is the price range for Magento Software?
Magento software costs anywhere between $0.00 and $3,000.00 per month depending on what package you choose.
Do I need a Magento developer to build my site?
Magento can be used by anyone, but it is a complex platform that is best understood and managed by trained developers who understand Magento hosting. Most users recommend that you hire a Magento developer.
What is Magento Connect?
Magento Connect is for people who use Magento ecommerce. With Connect, you can download out of the box extensions for yourself or your Magento development company.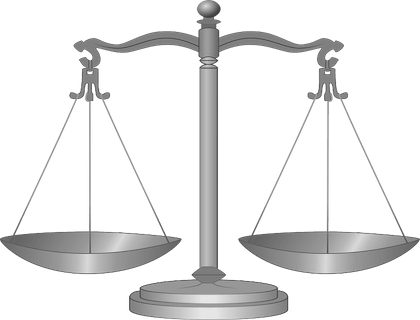 Magento vs. Shopify
Magento and Shopify are major competitors, but Magento is still the most popular platform. Magento uses PHP coding language, while Shopify uses a coding language called Liquid.
Are there official Magento partners for design and development?
Magento actually has over 4000+ partners. If you need help with Magento web development or Magento design for your site(s), partners are an excellent resource.
Is Magento commerce a cloud-based program?
It depends which plan you purchase. The Commerce Cloud has advanced capabilities that allow you to run your website off the cloud without limiting your options.
What are the best Magento extensions for Magento 2?
There are literally hundreds of Magento extensions out there, but some of the most popular are Delivery Date Scheduler, Language Translator and FedEx Smart Shipping. Magento developers love using these tools during Magento website development to enhance e-commerce stores.
What is a Magento certified developer?
A Magento certified developer is someone who has taken courses through Magento U and earned their customized development certification. These are the best Magento e-commerce developers, because the certification means that they've learned about the software from its creators. Someone who is certified in either Magento web design or development knows the ins and outs of how to use the software to its full potential.
Does it cost money to get each Magento upgrade?
It depends what you mean by upgrade. If you are "upgrading" from the free version to Magento Enterprise, then you have to start paying the monthly fee. In terms of regular software upgrades, you can log into your Connect Manager through the Magento admin login to see new upgrades and install them, or consult Magento support directly.
What is Magento bundle product?
Magento bundle product is a feature of Magento's e-commerce software that allows users to bundle items in their store so that they can be sold and shipped together.