Magento Software Reviews, FAQs and Pricing
Read about Magento e-commerce software and find customer reviews, ratings, pricing details and other information about Magento web development.
Updated on July 16th, 2019
The SMB Guide is reader-supported. When you buy through links on our site, we may earn an affiliate commission. Learn more
Magento software is an eCommerce solution that allows companies to build and modify eCommerce sites that are optimized for heavy traffic and easy checkouts.
Pricing:
| Plan Name | Monthly Price |
| --- | --- |
| Magento Community Edition | Free. |
| Magento Commerce Starter | $2,000.00 |
| Magento Commerce Pro | $3,417.00 |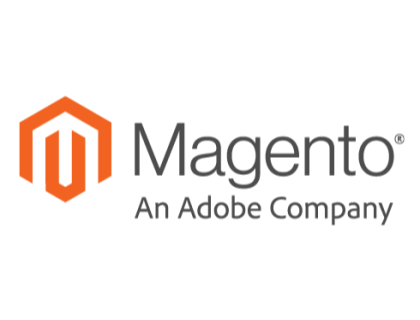 Review:
Pros: Magento is scalable and can be customized to a very high degree.
Cons: Requires knowledgeable developers to operate.
Bottomline: A feature-rich solution for growing e-commerce businesses.
Key Information:
| | |
| --- | --- |
| Founder | |
| Founded | 2008 |
| Headquarters | Campbell, CA |
| Number of Employees | 501 |
| CEO | |
| Phone Number | +1 800-685-3624 |
| Address | 54 North Central Avenue, Campbell, CA 95008 |
| Website | |
News & Activity:
Reviews:
| Source | Review |
| --- | --- |
| | Does all the things that you would expect and integrated into our theme without any issues, which was great and saved a lot of time. |
| | I would recommend Magento to business users with resources to develop the program.As far as a small business or single business user, I would and have recommended Shopify. |
| | Magento is the greatest e-commerce app available. That said, most people do not require enterprise level stuff because they simply don't care. Sure it requires more resources, it does a wide range of things that other shopping carts don't. |
| | Magento is a robust ecommerce framework with many of the common features you'd use for selling items. |
| | Magento is a really great platform! It allows customizing that makes every online shop unique. Using it in its full power provides a great experience of e-commerce activity. |
FAQs:
What is Magento eCommerce?
Magento is an eCommerce application designed to provide online businesses with a flexible shopping cart system, and management of the look, content and features of a business' online store.
See our review for more.
How much does it cost to use Magento?
Magento software costs anywhere between $0.00 and $3,000.00 per month depending on what package you choose.
See our pricing table for more.
Is Magento free or paid?
Magento offers free and paid packages.
See our pricing table for more.
How good is Magento?
Magento is an SEO-friendly and self-hosted eCommerce solution that is great for large online stores.
See our review for more.
Is Magento better than Woocommerce?
Magento is the popular option because it offers more features than WooCommerce. However, because of Magento's feature-rich system, it can be costly.
Is Magento still open source?
Yes, Magento is an open source eCommerce solution.
What language does Magento use?
Magento uses Hypertext Preprocessor (PHP).
What is the latest Magento version?
The latest Magento version is ver 2.3.1
How long does it take to learn Magento?
Magento offers a 30-day training course. However, depending on the size of your business, it can take months to fully learn.
Do I need a Magento developer to build my site?
Magento can be used by anyone, but it is a complex platform that is best understood and managed by trained developers who understand Magento hosting. Most users recommend that you hire a Magento developer.
What is Magento Connect?
Magento Connect is for people who use Magento eCommerce. With Connect, you can download out of the box extensions for yourself or your Magento development company.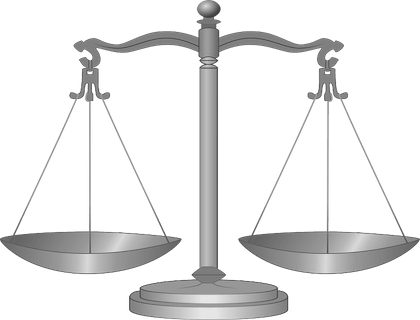 What is the difference between Magento and Shopify?
Magento and Shopify are major competitors, but Magento is still the most popular platform. Magento uses PHP coding language, while Shopify uses a coding language called Liquid.
Are there official Magento partners for design and development?
Magento actually has over 4000+ partners. If you need help with Magento web development or Magento design for your site(s), partners are an excellent resource.
Is Magento commerce a cloud-based program?
It depends on which plan you purchase. The Commerce Cloud has advanced capabilities that allow you to run your website off the cloud without limiting your options.
What are the best Magento extensions for Magento 2?
There are literally hundreds of Magento extensions out there, but some of the most popular are Delivery Date Scheduler, Language Translator and FedEx Smart Shipping. Magento developers love using these tools during Magento website development to enhance e-commerce stores.
What is a Magento certified developer?
A Magento certified developer is someone who has taken courses through Magento U and earned their customized development certification. These are the best Magento e-commerce developers because the certification means that they've learned about the software from its creators. Someone who is certified in either Magento web design or development knows the ins and outs of how to use the software to its full potential.
Does it cost money to get each Magento upgrade?
It depends what you mean by the upgrade. If you are "upgrading" from the free version to Magento Enterprise, then you have to start paying the monthly fee. In terms of regular software upgrades, you can log into your Connect Manager through the Magento admin login to see new upgrades and install them, or consult Magento support directly.
What is Magento bundle product?
Magento bundle product is a feature of Magento's e-commerce software that allows users to bundle items in their store so that they can be sold and shipped together.
Are there any Magento alternatives?