Lendr Reviews
Learn more about Lendr small business loans. Includes Lendr reviews, ratings, pricing, company information, and frequently asked questions.
5 min read • Last updated on December 11th, 2018
Lendr LLC provides small business loans to SMBs across a variety of industries. Through Lendr, companies are able to apply for working capital or cash advances online and receive funding within 48 hours.
Special Offer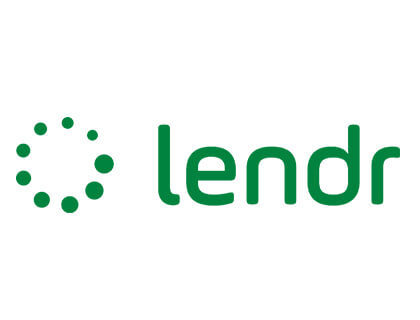 Receive funds in as little as 24 hrs.
Apply Now
Applying does not affect credit score.
Lendr Key Information Table:
| | |
| --- | --- |
| Founder | Tim Roach |
| Founded | 2011 |
| Headquarters | Chicago, IL |
| CEO | Tim Roach |
| Number of Employees | 11+ |
| Number of Customers | 1,000 |
| Phone Number | 1 (888) 887-2812 |
| Address | 153 W. Ohio, 5th Floor, Chicago, IL 60654 |
| Website | |
Lendr Pricing:
| Loan Type | Loan Amount | Interest Rates | Payment Term |
| --- | --- | --- | --- |
| Working Capital | $10,000 - $300,000 | Starting at 1.25% | From 4 months |
Lendr Online LLC FAQs:
How does Lendr work?
Lender offers cash advances to help small businesses grow. Business owners can apply online and funds are usually transferred within 48 hours after approval. As a borrower, you agree to pay back the advance, plus a fee, by allowing Lendr to take a fixed percentage of your daily bank deposits until the entire amount is paid back. This gives you a repayment structure that works with your daily cash flow.
Do I qualify for a Lendr loan?
To qualify for Lendr funding, you need to be in business for at least a year and have $10,000.00 or more in monthly revenue. You do not need a perfect credit score to obtain a loan as Lendr prefers to focus on your sales volume.
How do I apply for a Lendr loan?
Go to Lendr online and click "Apply Now" in the top right corner of the homepage.
Where is Lendr's headquarters?
Lendr Chicago IL is the head office of Lendr LLC.
Is there a Lendr app?
No. Lendr does not have an app.
How do I get in touch with Lendr?
The Lendr contact number is 1 (888) 887-2812.
What is Lendr's website address?
The Lendr link is lendr.online.
Where can I find Lendr reviews?
You can read Lendr reviews from business owners below.
Lendr Reviews:
| Reviewer | Rating | Review |
| --- | --- | --- |
| Alex G. | 5.0 | We have a trucking company ASG. We have been working with Lendr to help us grow our business. They are wonderful, the payments are very manageable and in tough times as we all have, Lendr works with us so we can still do what we need to do. |
| Brandie N. | 5.0 | It seemed like a lot of back and forth and more paper work needed etc, but unsecured loan it is now understandable. |
| L. Jackson | 5.0 | The process was straightforward and did not take a lot of time. |
| Ronald B. | 5.0 | It was a pleasure working with Mark. He did a great job for me. Actually the whole company did a great job. The one thing that could be done a little easier is the amount of paper work that needs to be done, but after looking at the loan it is unsecure so I totally understand. |
| William | 5.0 | Great experience. Very easy process would highly recommend. |
| Kendall D. | 4.0 | I worked with Lendr to meet my payroll and it was a relief how smooth everything went. |
| Geen S. | 5.0 | These guys always fill the bill. Happy to work with them anytime. It's always a smooth and professional process. Thank you Lendr. |
| J.P. | 5.0 | We have worked with Lendr on multiple funding opportunities and projects. They are fast, detailed, so easy to work with, and use a total Team approach. Short term or long term, they work to make deals happen and fund quickly. |
| Dwuane M. | 5.0 | Courteous company and the staff is so respectful to all clients regardless of the pressure - the company was still courteous. I would refer them to everyone!! |
| Dana E. | 4.0 | I was worried going into this process, money companies always seem like they are out to gouge clients. This company seemed legitimate and helpful for my needs. |