LeFun Wireless WiFi Camera Reviews
Learn more about the LeFun Wireless WiFi Camera. Includes pricing info, reviews, ratings, and FAQs.
Updated on July 11th, 2019
The SMB Guide is reader-supported. When you buy through links on our site, we may earn an affiliate commission. Learn more
The LeFun Wireless WiFi Camera is a full HD cloud security camera with two-way audio, real-time motion detection, and infrared night vision.
Buy Now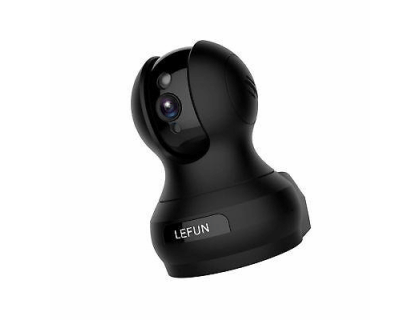 Buy on Amazon
350 degree horizontal rotation.
Night vision.
Text notifications.
Pricing:
| Model | List Price |
| --- | --- |
| LeFun 1080p Wifi Wireless IP Camera | $49.99 |
| LeFun 720P Wireless IP Security Camera | $39.99 |
| LeFun 3MP Wireless Security IP Camera | $79.99 |
| Lefun Wireless IP Security Camera Indoor Camera with Motion Detection Night Vision 2-Way Audio Pan/Tilt/Zoom Supports 2.4G Wi-Fi | $42.99 |
| LeFun™ Baby Monitor | $59.99 |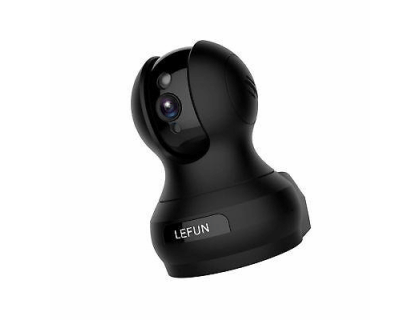 Review:
Pros: Can rotate up to 350 degrees. Better range than most wireless cameras.
Cons: Poor WiFi connection may cause video lag.
Bottomline: If you have a reliable internet connection, the LeFun Wireless WiFi Camera is an easy-to-use, affordable alternative to more expensive devices.
Key Features:
| Feature | Description |
| --- | --- |
| Image Resolution | 1080p |
| View Field | 350° horizontal and 100° vertical rotation |
| Placement | Indoor |
| Storage | Local, up to 128 GB (Micro SD/TF card not included) |
| Power | Cord |
| Smart Home Compatibility | No |
| Night Vision? | Yes |
| Tilt | Yes |
| Pan | Yes |
| Zoom | Yes |
| Audio | 2-way |
| Notifications | Text |
| App | No |
| Motion Detection | Yes |
| Other Features | Advanced noise cancelling technology |
Reviews:
| Source | Review |
| --- | --- |
| | I am very angry. Your camera that's in my baby's room that I breastfeed him in has been hacked by someone. It kept moving back to me by someone. My husband and I are the only ones who have the password and we were both watching it happen. You should not sell this product if you can't control someone getting access to it. I expect someone to do something about this. This is disgusting. I feel totally violated and unsafe in my own home. |
FAQs:
How much does a LeFun Wireless WiFi Camera cost?
The list price of a LeFun Wireless camera ranges from $39.99 to $79.99.
Where can I buy the LeFun Wireless WiFi Camera?
You can buy the LeFun Wireless WiFi Camera on Amazon.
What features does the LeFun Wireless WiFi Camera have?
1080p HD Video.
Real-time motion detection.
Supports 2.4GHz Wi-Fi and wired.
Night vision.
Two-way talk.
Live video streaming via app.
What area size does the LeFun Wireless WiFi Camera cover?
It has a 350-degree wide pan and 100-degree tilt with 8 times digital zoom.
For more details, read our guide to the LeFun Wireless WiFi Camera.
What are some LeFun Wireless WiFi Camera alternatives?