Kinetic Business by Windstream
Learn more about Kinetic Business by Windstream. Includes information on pricing, reviews, and frequently asked questions.
Updated on November 18th, 2019
The SMB Guide is reader-supported. When you buy through links on our site, we may earn an affiliate commission. Learn more
Pricing:
| Product | Starting Price |
| --- | --- |
| Business Internet | $44.99 /mo. |
| Unified Communications | $19.95 /mo. |
| Wireless Internet Backup | $39.99 /mo. |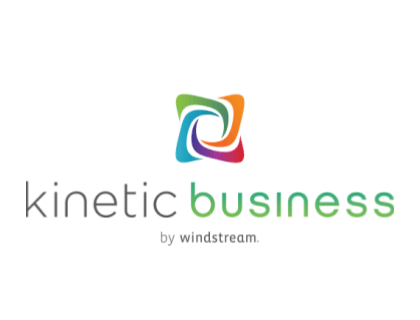 Review:
Pros: Fast internet speeds of up to 1 Gbps. Designed for work-from-home, small businesses, and midsized businesses.
Cons Kinetic Business by Windstream states on their website that no contracts are required, but their starting price requires a 24-month commitment.
Bottomline: Kinetic Business by Windstream is a fast internet solution that offers cloud-based collaboration among VoIP, presence, chat, and mobility.
Key Information:
| | |
| --- | --- |
| Parent Company | Windstream Communications |
| Founded | 2006 |
| Headquarters | Little Rock, Arkansas |
| Number of Employees | 10,001 |
| CEO | |
| Address | 4001 N Rodney Parham Rd, Little Rock, AR 72212 |
| Phone number | 1 (855) 439-2889 |
| Website | |
Reviews:
| Source | Review |
| --- | --- |
| | I have a PRI with Windstream, zero issues with them. |
| | i recommend windstream. comcast has awful customer service and will jerk you around on every issue. i've had nothing but good experiences with windstream. |
| | We use Windstream for our hosted MPLS at 20 different offices. The service is mostly good when it's up, but their sales and support are the worst. We spend over 100k a month with them. |
| | My company has windstream too. We've had our share of fiascos with them. The biggest problem is they lack communication, lazy and disorganized reps., and miss deadlines given to them alll the time. |
| | We had Windstream at my previous job and switched service after huge issues with connectivity and service. The AT&T tech who came out to service the copper lines got a really puzzled look on his face and asked me "Did you guys really have internet on these lines?". When I said yes and asked why he stated he'd never seen copper lines with so much noise that actually still connected. We had opened 6 tickets with Windstream over the course of 8 months and not a single tech had come out and all the diagnostics came back "fine"... NOT. EVEN. ONCE! |
FAQs:
Is Windstream internet any good?
Windstream offers fiber-based internet with speeds of up to 1 Gbps, as well as internet and phone bundles, cloud applications, and business TV. Starting prices are lower than some of Windstream's competitors, but do require a 24-month commitment. However, if you want a backup option for your internet connection, you will need to pay extra, which raises Kinetic Business by Windstream's price range to among the more expensive of its competitors, according to our research.
How does Windstream Kinetic work?
Kinetic Business by Windstream uses fiber-optic lines that run directly into your home or business. They offer fast and identical upload and download speeds.
How fast is Windstream Kinetic?
Kinetic Business by Windstream offers internet speeds of up to 1,000 Mbps or 1 Gbps.
Does Windstream have a free antivirus?
Kinetic Business by Windstream offers internet security packages powered by McAfee Multi Access. Their internet security offers features such as antivirus, firewall, anti-phishing, and PC optimization for only $4.99 /mo.
Is Windstream owned by AT&T?
No. The Windstream Corporation is a spin-off of the Alltel Corporation that then merged with VALOR Communications Group, Inc.
Is Windstream going out of business?
No, but Windstream filed for Chapter 11 Bankruptcy in February 2019. However, the business has continued to operate as normal and stated that the bankruptcy would not affect its customers.
Does Windstream bundle with DISH?
Yes. DISH Network's satellite TV service has bundled with Windstream's voice and broadband service.
Does Windstream offer internet only?
No, Windstream offers fiber-based internet, home phones, cloud applications, and business TV.
What kind of internet is Windstream?
Windstream specializes in DSL internet and offers both ADSL and VDSL as well as fiber optic lines.
Does Windstream have cable TV?
Yes. Windstream offers DIRECTV for Business packages from $29.99 /mo.
What are some Kinetic Business by Windstream alternatives?