Kabbage Reviews
Compare Kabbage loan rates and terms with top competitors like Ondeck and Funding Circle. Information updated Feb. 2020.
Updated on February 6th, 2020
The SMB Guide is reader-supported. When you buy through links on our site, we may earn an affiliate commission. Learn more
Updates:
Updated 30th of January 2020
Made it easier to compare rates and terms among Kabbage, Ondeck and Funding Circle. Added info regarding the launch of Kabbage Payments.
Pros and Cons:
Pros
No application or early repayment fees.
Easy access to funds via Mobile app and Kabbage Card.
Reputable lender.
Good customer service.
Accessible to borrowers with bad credit scores.
Cons
Rates can be very steep.
Short payment terms.
Small loan amounts.
Requires access to borrowers business bank accounts.
No incentive for early repayment.
Review:
Kabbage is a reputable alternative lender that provides fast and easy access to funds and is a good option for borrowers with poor credit scores. However, their rates can be very steep. Suitable for established businesses rather than startups, Kabbage presents a convenient short-term cash-flow solution.
Highlights:
Kabbage has lenient qualification requirements and a quick and easy application process. There is no application fee, nor a prepayment penalty. Applications are processed fast, often within minutes, and funds can be conveniently accessed via the Kabbage mobile app, the Kabbage Card, or the online dashboard.
Shortcomings:
Kabbage offers fairly small loan amounts with a generally high APR, which is less than ideal for start-ups and more suited to established businesses that need fast access to small amounts of working capital.
Reputation:
Kabbage has a good reputation as an alternative lender and a Better Business Bureau (BBB) rating of A+. Customer reviews on the BBB website reflect overwhelmingly positive feedback regarding Kabbage customer service.
Barely 10% of the total Kabbage customer reviews on BBB gave them a poor rating. The negative reviews cited high rates (8), rejected applications (4), and unsatisfactory or unsolicited communication with customers and prospects (9) as their grievances.
At a Glance:
| | |
| --- | --- |
| Online Dashboard | Yes. |
| Mobile App | Yes. |
| Lines of Credit | Yes. |
| Term Loans | No. |
| Customer Support | Phone and email. |
| 24/7 Support | No. |
| Autopay | Yes. |
Rates:
| Loan Type | Loan Amount | Interest Rate | Payment Term |
| --- | --- | --- | --- |
| Line of Credit | Up to $250,000 | 1.5% - 10.00% | 6, 12, or 18 months |
Kabbage's Fee Structure:
Instead of charging interest rates on loan amounts, Kabbage has a somewhat complex fee structure. Monthly payments for 6- and 12-month loans consist of an equal portion of the loan principal and a fee. The fee rate ranges from 1.5% to 10% of the principal loan amount.
For a 6-month loan term, the first two months have a high fee rate, after which a lower monthly fee is charged. 12-month loans have a higher fee rate for the first 6 months before a reduced rate is applied.
For 18-month loans, the fees for the full term are accrued when the loan is funded and are then paid in equal portions every month for the remainder of the loan term. This also means that early repayment, even without a prepayment penalty, does not offer much of a benefit.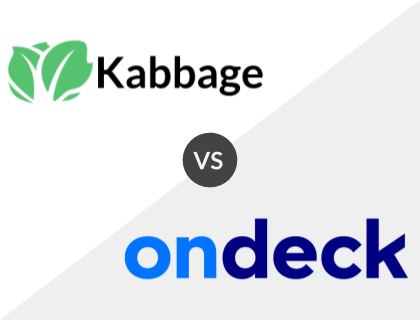 Kabbage vs Ondeck:
While Kabbage does not indicate a weighted average APR, borrowers can expect it to be within a range of 20% to 80% and in some cases even more for lines of credit up to $250,000 6-, 12- and 18-month terms. OnDeck offers $100,000 lines of credit with a 12-month payment term with weighted avg. APR at 35.2%. OnDeck also offers term loans up to $500,000 with 3- to 36-month payment terms.
Unlike a simple average that treats all numbers equally, a weighted average takes into account the relative importance of each value.
Kabbage vs Ondeck Comparison:
| Offer | Kabbage | Ondeck |
| --- | --- | --- |
| Max. Credit Line | $250,000 | $100,000 |
| Terms | 6, 12, or 18 months | 12 months |
| Weighted Avg. APR | 20-80% | 35.2% |
| Min. Credit Score | 560 | 600 |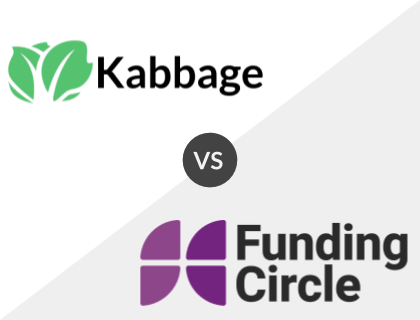 Kabbage vs Funding Circle:
Similar to Kabbage, Funding Circle only offers one type of loan product. Rather than lines of credit, Funding Circle only offers term loans up to $500,000 with an APR range of 8.75% to 32.4% and payment terms from 6 months to 5 years. Borrowers might get considerably lower rates with Funding Circle but must also meet more stringent qualification requirements, such as a minimum credit score of 620.
Kabbage vs Funding Circle Comparison:
| Offer | Kabbage | Funding Circle |
| --- | --- | --- |
| Max. Loan Amount | $250,000 | $500,000 |
| Terms | 6, 12, or 18 months | 6 months to 5 years |
| Avg. APR | 20-80% | 8.75%-32.4% |
| Min. Credit Score | 600 | 620 |
Line of credit vs term loan
A line of credit is a set amount of money a financial institution agrees to lend a borrower. The borrower can draw from the line of credit as much as they require and only pay for the amounts borrowed. A term loan, on the other hand, is a set amount of money a lender disburses to a borrower upfront who then repays it with interest over a period of typically 1 to 5 years.
Features:
Similar to its close competitors OnDeck and Funding Circle, Kabbage offers an easy application process and a fast funding process. Among these, Kabbage stands out with its convenient mobile app and Kabbage Card.
The Kabbage Card is a Visa card that provides access to the borrower's Kabbage funds. Each amount that is withdrawn using the card is treated as a separate short-term loan.
In comparison to OnDeck and Funding Circle, Kabbage has more lenient qualification requirements, which makes their lines of credit accessible to business owners with poor credit scores.
Similar to OnDeck's Smartbox Capital Comparison tool, Kabbage has an online loan calculator that can be used to estimate the cost of a loan. They also both have an autopay feature whereby payments are automatically withdrawn from borrowers' linked accounts.
Key Products:
Kabbage lines of credit.
Revolving lines of credit up to $250,000. You can expect a fast and easy application process and quick processing times. Offers convenient access to funds and lenient credit requirements. Suitable for short-term cash-flow needs. Note that rates can be quite high.
Kabbage Payments.
Kabbage's payment processing solution was launched in 2019 and is designed to help small businesses streamline their incoming payment processes. Features include a customizable URL, a user-friendly dashboard, invoicing, free customer support, and a competitive fee structure.
Key Information:
| | |
| --- | --- |
| Co-Founders | |
| Founded | 2008 |
| Headquarters | Atlanta, GA |
| Number of Employees | 200+ |
| Number of Customers | 130,000 |
| CEO | |
| Address | 730 Peachtree St NE, Suite 1100, Atlanta, GA 30308 |
| Phone Number | 1 (888) 986-8263 |
| Website | |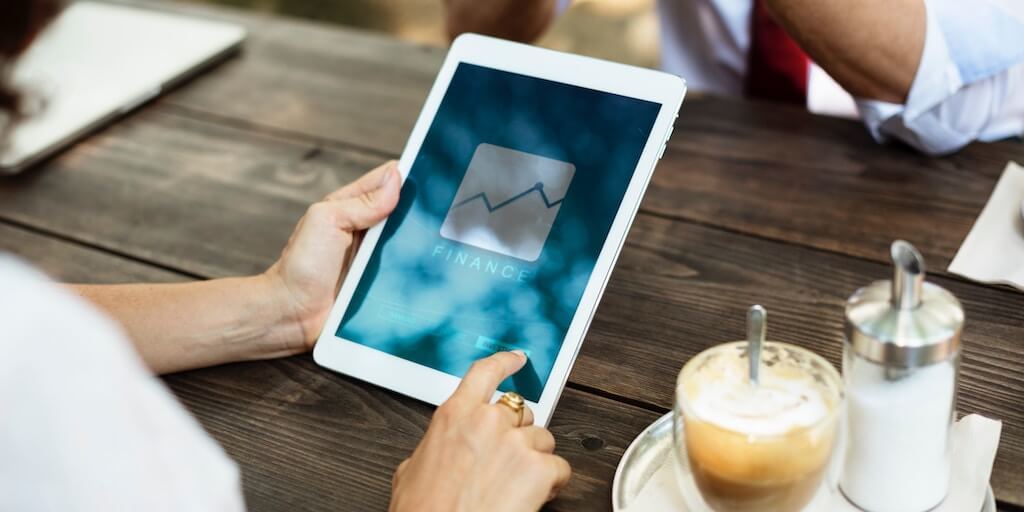 Compare Kabbage, Ondeck, Accion, Funding Circle and many other lenders. See rates, maximum loan amounts, required credit scores, and much more.
Mar 11, 2020
FAQs:
Is Kabbage legitimate?
Yes. Kabbage is a legitimate online business lender that is a member of different secure lending practice organizations, such as the Innovate Lending Platform Association.
How does a Kabbage loan work?
The Kabbage business loan application process can be completed in minutes via the Kabbage online platform. If you're approved, you can access your Kabbage funding immediately. You'll be able to access your funds via your business bank account or your Kabbage PayPal account.
What is the monthly fee for a Kabbage loan?
Kabbage loans have a monthly fee for every month you have a balance. You can calculate what your Kabbage fees will be by using the Kabbage loan calculator on their website. Kabbage's interest rates range between 1.5% and 10.00% based on a number of business performance factors.
How do you qualify for a Kabbage loan?
Have a minimum credit score of 560.
At least one year in business.
Annual revenue of at least $50,000.
Should I use Kabbage?
It depends on the small loan that your business needs. However, Kabbage offers financing of up to $250,000 in one day. In addition, Kabbage gives you a Visa card to use with your line of credit, allowing instant access to funds when needed.
Does Kabbage do a hard credit check?
Yes, Kabbage asks your permission to conduct a hard credit check in the third phase of the application process.
Who owns Kabbage?
Kabbage is a privately-owned business that was founded in 2008.
Are Kabbage loans personally guaranteed?
No. Kabbage does not require a personal guarantee or collateral to secure a line of credit.
What type of Kabbage loans are there?
Lines of credit.
Retail loans.
Secured and unsecured loans.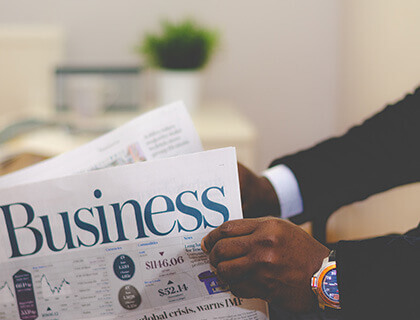 What are Kabbage's loan terms?
You can choose between a 6 month or 12-month loan repayment term. Each month, you'll pay back an equal portion of your loan principal plus a monthly fee if you have an outstanding balance.
Does Kabbage offer personal loans?
No, Kabbage does not offer personal loans.
Does Kabbage report to credit bureaus?
No. Kabbage does not report to major credit bureaus, so your repayment behavior will not affect your credit score.
Who are Kabbage's biggest competitors?
Kabbage vs Ondeck; which lender is best for your business?
Both Kabbage and Ondeck are popular lenders. However, Kabbage does not require you to have a minimum personal credit score and you only need to have an annual revenue stream of $50,000.
How much is the Kabbage securitization?
At the end of 2017, Kabbage reportedly secured more than $500 million in funding.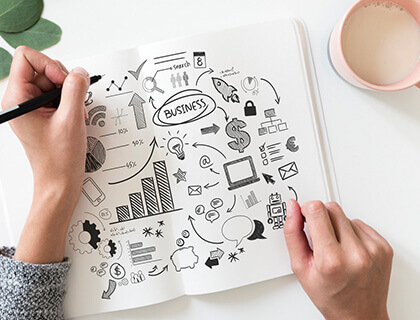 Fundbox vs Kabbage; which lender is best for your business?
Both Kabbage and Fundbox are highly-rated credit providers. Fundbox is a great option for companies who regularly invoice customers and want to maintain their cash flow, while Kabbage is better suited for business owners that need cash fast and don't necessarily have a great credit score.
What is Kabbage commercial?
Kabbage commercial loans provide businesses with extra working capital when they need it.
Where can I find more information about Kabbage partners?
On the Kabbage website, select "Partners" under "Company" on the menu bar to read more about Kabbage partners.
Do I qualify for a Kabbage business loan?
The Kabbage loan requirements state that you must be in business for at least one year and have a minimum of $50,000 in annual revenue or $4,200 per month over the last three months.
What is the Kabbage credit score requirement?
Kabbage does not have a minimum credit score requirement. However, approved borrowers typically have a credit score of at least 500.
What happens if I have a Kabbage loan default?
If you default on a Kabbage loan, the Kabbage support team will analyze your financial situation and determine which solutions you qualify for in order to move forward.
Is there a Kabbage card?
Yes. The Kabbage debit card allows you to access your funds quickly and easily.
Where is the Kabbage headquarters?
Kabbage Inc. is headquartered in Atlanta, Georgia.
Who is the founder of Kabbage?
Kabbage was co-founded by Rob Frohwein, Catherine Petralia, and Marc Gorlin in 2008.
How do I get in touch with Kabbage customer service?
By calling or emailing them. Kabbage's phone number is 1 (888) 986-8263 and their email address is support@kabbage.com. You can also have a look at the Kabbage Youtube page for helpful tips and resources.
Where can I read Kabbage reviews?
You can read some customer reviews that we have rounded up below. We have also put together our own review of Kabbage.
What are some Kabbage alternatives?
Customer Reviews:
hoyeay
Reviewed: May 23, 2017
Source: Reddit
I currently have a Kabbage Line of Credit at $47,000.
Guess what the interest is?
About 3-5% PER MONTH, basically 36-60% APR.
Would never use it UNLESS it was for catastrophic emergencies.
Msutyler
Reviewed: Nov 04, 2014
Source: Reddit
Kabbage requires like 6 months prior sales figures to be approved. They aren't in the startup world.
Jw41784
Reviewed: Aug 19, 2013
Source: Reddit
I have an account with them but haven't actually used any of their money yet. Their rates are much higher than just about any line of credit you could get at your local bank/credit union. I will keep my account for now, but I only see myself using their service if I have no other options.