Iberia Bank Business Banking Overview
Find out more about business banking with Iberia Bank. Includes features & benefits, rates & fees and frequently asked questions.
Updated on March 12th, 2019
The SMB Guide is reader-supported. When you buy through links on our site, we may earn an affiliate commission. Learn more
Iberia Bank is a major bank in the southern United States. Iberia provides a variety of financial solutions to customers, including business bank accounts.
Iberia Bank Business Banking Rates & Fees:
Iberia's fees for business bank accounts vary based on the State. Contact a representative at your local Iberia Bank branch to learn more.
Also Consider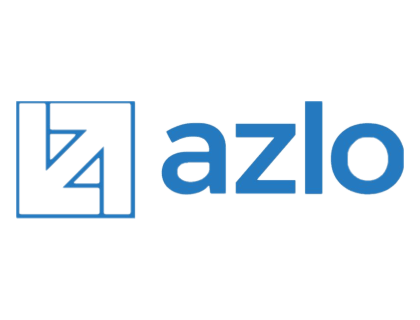 Fee-Free Small Business Banking
Get Started
Bank from anywhere.
All the features, none of the fees.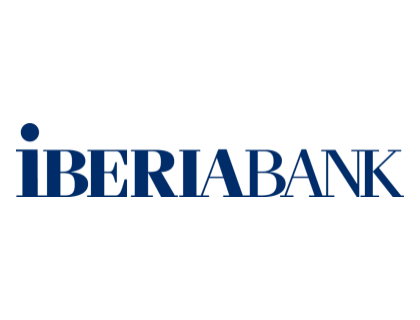 Iberia Bank Review:
Pros: Low fees. Free business checking option. Advanced online banking features.
Cons: Low-interest rates for savings accounts.
Bottomline: Iberia Bank is a great bank for small business owners who want to keep their money with a regional bank that is also user-friendly for online transactions.
Iberia Bank Business Banking Features & Benefits:
Iberia Business Resource Center.
Iberiabank.com has a Business Resource Center where entrepreneurs can access helpful business information and how-to guides to help them grow and manage their businesses. Iberia also has business bankers that can contribute to your financial literacy.
Over 250 locations.
Iberia Bank has over 250 locations to serve business customers across the southern United States.
Online and mobile banking.
Iberia has advanced online and mobile banking platforms to make it easier to keep up with your business finances from wherever you are. You can use mobile and online banking to pay bills, transfer money, access bank statements and more.
Free business checking account.
With Iberia's free business checking account for small business owners, you can benefit from secure banking without any monthly fees.
Iberia Bank News & Activity:
| Date | News or Activity |
| --- | --- |
| March 12, 2019 | |
| March 7, 2019 | |
| February 12, 2019 | |
Iberia Bank Key Information:
| | |
| --- | --- |
| Founded | 1887 |
| Headquarters | Lafayette, LA |
| CEO | |
| Phone Number | 1 (800) 682-3231 |
| Address | 200 W Congress St., Lafayette, LA 70501 |
| Website | |
Iberia Bank Business Banking FAQs:
Where is the Iberia Bank login page?
You can log into your Iberia Bank online account by going to iberiabank.com and clicking "Log In," or you can sign into your account through the Iberia Bank app.
What is the Iberia Bank routing number?
The routing number for domestic U.S. transfers is 265270413. You can find all of the other Iberia routing numbers here.
How do I contact Iberia Bank customer service?
You can contact the Iberia Bank customer service team by calling 1 (800) 682-3231.
What is the Iberia Bank Business Interest Checking account?
The Business Interest account is an Iberia Bank checking account that is meant for businesses that want to earn interest on their money and have a low volume of monthly transactions.
Are there any Iberia Bank alternatives?
Iberia Bank Reviews:
| Source | Reviews |
| --- | --- |
| | I have several Bank Accounts with most large banks like BOA, PNC, Well Fargo, Cap One and not one of them have questioned me about using bitcoin even though all have been used to verify with some bitcoin merchant. I recently opened an Iberia business checking account. After it has been completey opened for over a month and funds being deposited on a daily basis, I decided to link my coinbase account for customer who want to pay in bitcoin. Well about a week gos by and Iberia emails me now telling me my account is not completely setup anymore and they need more info specifically in regards what my purpose with Bitcoin is. I fully explained to them about my customers paying at the site, and that I personally do not plan to sell or buy a single bitcoin. Then I asked them why they felt the need to know about my bitcoin transactions, as no other major Bank as inquired and theres nothing in there TOS stating they must know about my bitcoins. Well I got a letter back about 3 days after my response and was told that Iberia Bank can no longer help me with my banking needs. They were polite enough to give me 30 Days to pull my money out instead of freezing it and sensing a check like most banks would have. |
| | Iberia Bank does fine with its customers until it screws up, then it blows the load. |
| | I've had no issues with Iberia bank over the 15 years I've done business with them. |
| | I left Iberia Bank years ago for terrible hours and customer service. I lost my debit card at an out-of-state convention Friday evening. Called them Saturday morning to cancel the card only to find that they aren't open on weekends, even for customer support! I had to wait until Monday morning to cancel the card, giving a potential thief two days to use the card. So I cancelled the card and my entire account that Monday. Having just checked their website, it appears they are still closed on weekends so nothing has changed. |
| | Iberia bank has been very helpful to me. |