How to Start a Hair Salon: A Guide to Success
Learn how to start a hair salon, step-by-step, beginning to end. Get all the details, as well as a free checklist and business plan template.
Updated on July 6th, 2020
The SMB Guide is reader-supported. When you buy through links on our site, we may earn an affiliate commission. Learn more
Starting a successful hair salon takes more than just buying a few chairs, some scissors and shampoo, and charging for perms. There are financial, licensing, employment, marketing, and tax considerations. It will be a challenge, but can be lucrative.
The hair salon industry is a mature market, with a growing demand. Hair and nail services had a total revenue of $55.9 billion in 2017, $4.9 billion of which were profits. This revenue is expected to grow by 2.1% annually, taking revenue to $62.0 billion in 2022.
In the industry, hair salon services are most in demand. Haircuts and styling accounted for 45.5% of industry revenue, hair coloring and tinting, 17.1%, merchandise sales, 7.2%, other hair care services, 4.7%.
The hair salon industry is favorable to small businesses. Less than 10% of the market is controlled by major companies. The industry has a low barrier to entry, and low capital intensity.
How to Start a Hair Salon:
1. Decide what type of hair salon you want to open.
There are five main types of hair salon: basic value-priced salon, boutique, salon and spa, specialty, and barber. Each type of hair salon offers a different range of services and attracts different customers. Each one has different startup and management needs.
Basic value-based hair salon: Basic value-based hair salons offer few services, focusing mostly on haircuts. These types of hair salons are usually franchises, or chains, and they accept walk-in appointments. Their haircuts are reasonably priced, and the stylists work quickly.
Boutique hair salon: Boutique hair salons are a mix between a hair salon and a retail store. They offer the usual hair salon services, but also sell items such as books, jewelry, clothing, candles, etc. Boutique salons generally cater to women.
Salon and spa: A salon and spa offers hair services along with full pampering experience. They are often high-end and expensive, and some even have liquor licenses.
Specialty hair salon: Specialty hair salons rely on specialist stylists to offer clients services that require advanced techniques. Often, these salons employ only a few stylists, each a master in one particular area.
Barber shop: A barber shop mainly caters for men, offering simple cuts and styles, and various grooming services. The decor is mostly simple and most barbers are men.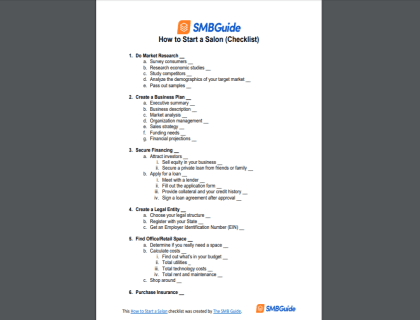 How to Start a Hair Salon (Checklist)
Download our free How to Start a Hair Salon checklist PDF.
2. Create a hair salon business plan.
A business plan should describe your hair salon business and brand, show how your business will grow, define what it will need to succeed, and outline possible challenges your business is likely to face. This business plan is a sort of road map for you in the early stages, and it can be used to get financing and attract partners.
Essentials for a hair salon business plan:
Executive Summary.

Industry Overview.

Market Analysis.

Sales and Marketing Plan.

Ownership and Management Plan.

Operating Plan.

Financial Plan.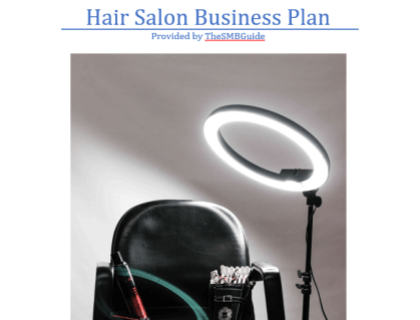 Hair Salon Business Plan Template:
Download our free Hair Salon Business Plan template in Word.
3. Form your hair salon company.
Forming a business entity protects you from liability and can save you money on taxes. You have five possible legal structures to choose from for your hair salon: sole proprietorship, partnership, limited liability company, S corporation or C corporation.
Most salon owners choose LLC. This structure protects you from personal liability if there is an unfortunate slip of the scissors. LLC's are more flexible when it comes to taxes, but can be difficult to set up. See a list of LLC formation service providers.
Choose a name: You want the name to be catchy but also one that hints to the services you provide. Protect the name and business logo with a trademark.

Register your company: File a DBA (Doing business as), or file LLC paperwork with the State, or register a trademark.

Get an Employer Identification Number: An EIN, or Federal Tax Identification Number, is assigned by the IRS to businesses.

Open a business bank account: Opening a business bank account that is separate from your personal accounts protects you from liability and gains you access to business banking services.

Apply for a business credit card: Having a business credit card is a good way to track business expenses, earn rewards, and have more purchasing power.

Buy business insurance: To protect your business from losses caused by lawsuits, fire, flood, theft etc., you need business insurance.

Put an accounting system in place: Track your businesses finances (expenses, debt, credit, tax etc.) with free accounting software or paid accounting software.

Put an inventory system in place: There is a range of inventory software, and this guide to creating an inventory sheet, to help you track everything your hair salon needs to run effectively and to calculate turnover.

Set up payroll: Payroll can be incredibly complicated. There are small business payroll software providers to help you. Here is also a great guide to help you pay the right taxes.
Acquire salon management software: Salon management software will help you to schedule and manage appointments, process sales and payments, and manage client information.

Have contracts written up: Your hair salon will need a set of basic contracts. An employment contract is essential. Have a lawyer put one together or find one online.
4. Find funding.
To get set up and to have the products and equipment you need to run your hair salon for the first few months, you'll need a substantial sum of money, which can come from a financial backer.
5. Find a location.
This is one of the most important decisions you'll make when starting your salon. Depending on your budget, you may decide to set up your salon in the city center, or on the outskirts of town, near tourist attractions, or in a new mall. It is all up to you, but there are many things to consider before leasing commercial property.
For more help choosing a location, read How to Pick a Business Location.
6. Set up shop.
This is your opportunity to make your dream real for others to experience. You will be constrained by budget, but keep in mind that how you use the space tells a story. It lets your customer know if it is the right place for them. It sends signals of identity and aspiration. Your target demographic should be in the forefront of any decision you make.
When doing your hair salon layout, think about the impact it will have on your clients and your stylists. More workstations might mean you have greater turnaround, but they could clutter the space and make it uncomfortable for your stylists to do their work.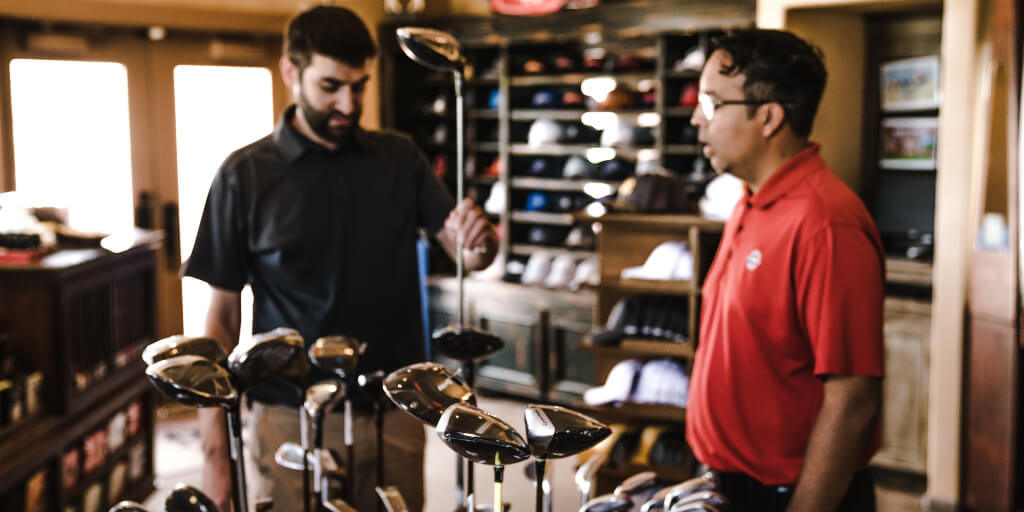 Learn more about creating and implementing sales strategies. Includes a free sales strategy template and examples of each strategy.
Jun 16, 2020
7. Hire Staff.
Unless you plan to run your business and give haircuts, you will have to hire stylists to work for you. There are hiring tools to help you with attracting, on-boarding and keeping track of applicants. Staffing agencies are also worth considering.
A good team will drive success in your business. You should be looking for experience, a cosmetology license, a range of skills and knowledge, a willingness to learn, and a positive attitude.
8. Market Your Salon.
Getting the word out takes time and can cost a lot of money. There are many options when it comes to marketing, from social media campaigns to gift baskets for loyal customers, and it is amazing what you can achieve with little to no money and ample creativity and energy. Always start with the basics:
Create a website:
A must-have for every modern business is a website. Your website should be user-friendly, informative, and perfectly aligned to your brand. There are many website builders to choose from. Most of them have free versions and are packed with templates to help you get started. Make online booking available for customers.
Social media:
Never overlook the power of social media. Facebook and Instagram lend themselves nicely to salons. Just remember that the point of social media is to actively participate in it: be accessible to your customers, share relevant pictures, videos and memes regularly and freely.
Use your space:
Consider using digital signage. You might want to have one or two screens put up in your salon, and instead of having them on a TV channel, use them to advertise, or display menus, promotional deals, or other information. You can design your own digital signage with free digital signage software.
Local search:
These days people most often find businesses by asking their phone about it. If you want to appear when someone asks "where is the nearest hair salon?" Be sure to register for Google My Business. Also, consider setting up a Yelp! page and asking happy customers to rate your business there.
Pay-per-click advertising and optimizing your website for search can also have huge payoffs, but you'll either need to research these topics or hire a local agency to help you.
FAQs: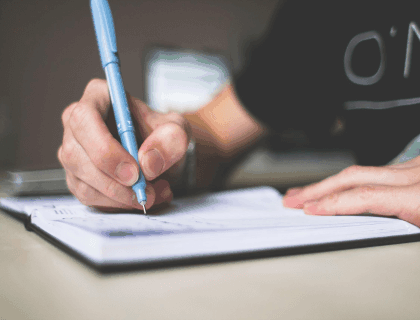 What license do I need to open a hair salon?
Business Operating License.
Certificate of Occupancy.
Building Permit.
Fire Department Permit.
State Cosmetology License.
Is owning a hair salon profitable?
In 2017, hair services had a total revenue of $55.9 billion, of which $4.9 billion was made up of profits. This revenue is estimated to grow by 2.1% annually, which equates to $62 billion by 2022.
How do I start my own hair salon?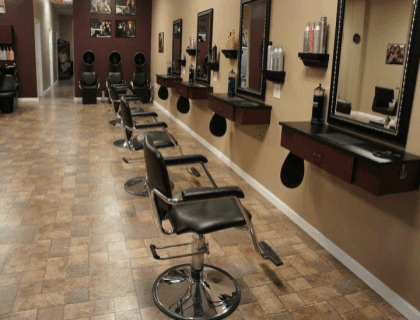 How much does it cost to start a hair salon?
Considering the lease of the property, design, and initial equipment, the minimum start-up capital ranges between $60,000.00 and $70,000.00. That includes registering your business and having some cash on hand.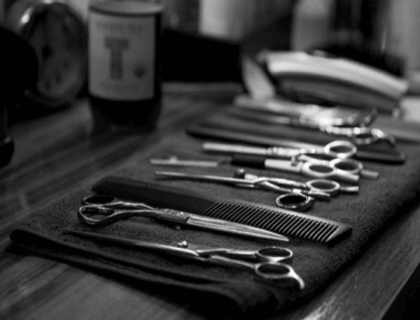 What equipment do you need to start a hair salon?
Outdoor signage.
Phones.
Computer.
Sound system.
Desks.
Workstations.
Mirrors.
Cabinets.
Display cases.
Washers and dryers.
Do you need a cosmetology license to do hair?
Yes, you need a cosmetology license to do hair.
Can you own a hair salon without being a hairdresser?
Yes. However, basic knowledge about hair practices is beneficial.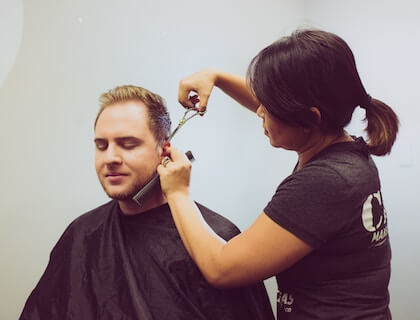 How much money does a hair salon owner make?
Hair salon owners make an average of $41,000.00 a year. The average revenue for a salon is $245,000.00. Naturally, these numbers will vary greatly depending on location.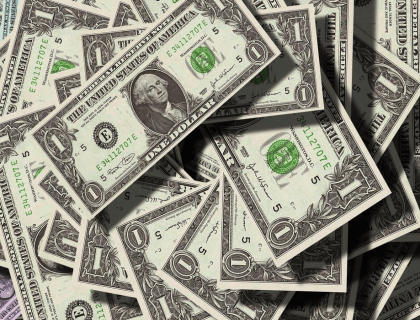 How do I fund my hair salon?
Get a small business loan.
Use a credit card.
Use your 401(k).
Ask your friends and family.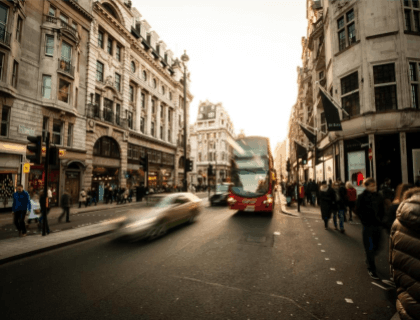 What are some tips for choosing a location for a salon?
The location should be easy for others to find.
There should be enough parking nearby.
The location should be highly visible.
Your target demographic should live or work in the area.
The space needs to fit your plans.
The space should be in good condition.
A defining feature to the property would be a bonus.
There should be constant foot traffic.
The area should be clean and safe.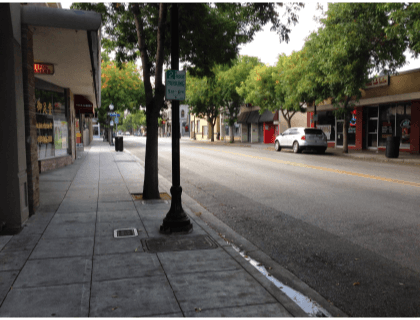 How many parking spaces does a hair salon need?
According to research by The SMB Guide, there should be no less than 3 parking spaces nearby for every 1000 square feet of space that you have in your salon. Keep in mind that there will most likely be local guidelines to follow.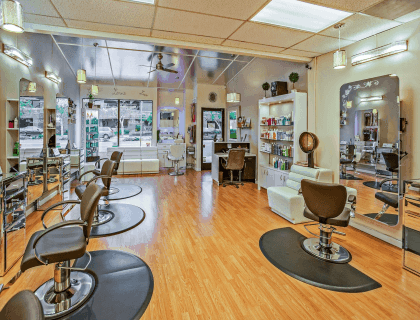 What are some tips for laying out my hair salon?
Make use of natural daylight.
Opt for darker upholstery to hide stains.
Have lighting above workstations, then additional lighting for ambiance.
Use wall mirrors to create the illusion of space.
Make the waiting area calm and quiet.
Separate different areas using plinths, pot plants, or different floor levels.
Put the products you sell somewhere that clients can access them easily.
Be smart with color. Color can clutter a small space.
Choose furniture that speaks to your target demographic.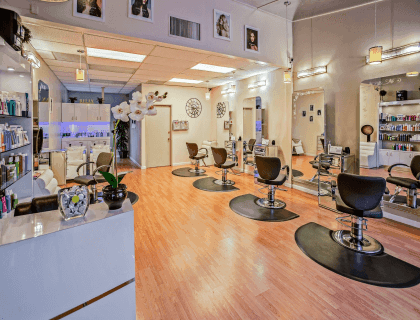 What are typical hair salon dimensions?
The first workstation should be placed about 3 feet from a window or wall. Every station to follow should be placed about 4 feet from the center of the previous station. Each hairdresser should have at least 3 feet behind them.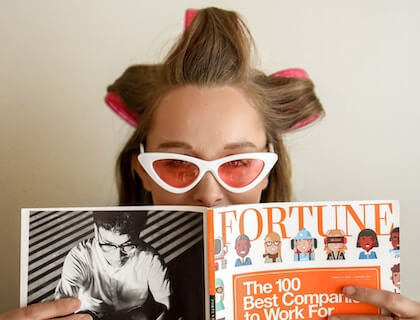 What should I pay my hairstylists?
Depending on their experience level, hairstylists make between $20,000.00 and $51,000.00 a year. Median pay is $24,900.00 per year or $11.97 per hour. Apprentices make about $10.00 an hour.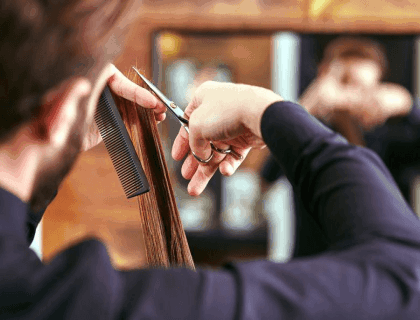 What should I do to attract the right hair stylists?
Advertise on your website and industry websites.
Use social media.
Advertise in hairdressing magazines and journals.
Network.
Ask existing staff members to spread the word.
Put up a sign in the window.
Post to job sites using Betterteam.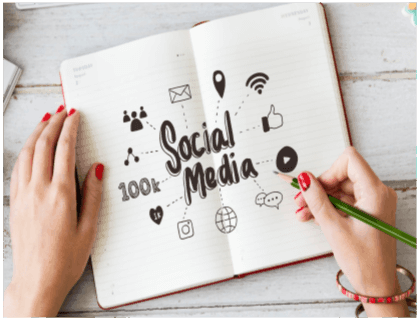 How do I promote my hair salon business?
Tie promotions in with holidays.
Sponsor local plays, pageants, and fashion shows.
Offer daily deals.
Reward referrals.
Entice local bloggers and social media "influencers" with samples.
Host workshops.
Make simple video tutorials.
Contribute to relevant blogs.
Set up a selfie corner.
Can you tell me how to start a hair salon business with no money?
There are many sites that could teach you how to start a hair salon with no money, but at some point, you will need to find funding. It is best to start with the activities that cost nothing. Put together your business plan. Scout possible locations. Get quotes for equipment. Visit places that offer business loans and grants to find out the requirements for applying. Start putting together samples of designs and layouts of salons. Decide on a name.
What should I know about starting a hair salon business from home?
When considering how to start a small hair salon from home, it is important to note that most of the same steps apply to opening any business, only the initial costs will be less.
How do I start a hair salon business from home?
Register your business.
Get the correct licenses, permits, and insurance.
Set up a wash station and workstation.
Decorate.
Furnish.
Buy the products and tools you'll need.
Set up a website and social media pages and accounts.
Start off by offering basic services.
Decide on one or two specialized treatments.
Display and sell products.
How much does it cost to go to beauty school?
Cosmetology schools in large cities charge between $10,000.00 and $20,000.00 for a course. It is cheaper outside of cities, where cosmetology schools charge roughly $6,500.00.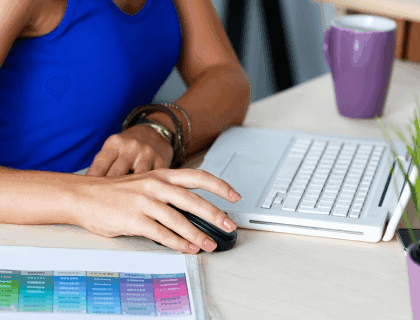 What are some hair salon tax deductions that I should know about?
Products and tools.
Training and development
Furniture and equipment.
Space.
Employee and capital expenses.
Advertising.
Cleaning and maintenance services.
Licenses.
Uniforms.
Liability insurance and healthcare.
Charity.
Improvements on energy efficiency.
Should a hair salon be an LLC?
For smaller businesses, it is simpler to form a sole proprietorship. When your hair salon has grown and can begin expanding into multiple locations, then you can fill in the required paperwork to change the sole proprietorship into an LLC.
Sole proprietorship is the simplest form of business entity. There is no legal distinction between the owner and the business. You'll likely need to use a schedule C form to report profits and losses.
Do you need a business degree to open a hair salon?
No, you do not need a business degree, but business know-how wouldn't hurt. You do need a cosmetology license from an accredited school.
How do I start a mobile hair salon?
Get the correct licensing from county or state bureaus and make sure that your vehicle is properly licensed and insured. You'll need a portable wash station, fold-up chairs, a table, products, and tools. An SUV or minivan are your best options to get around. Consider branding your car.
How can I improve my salon business?
The best way is to keep clients coming back for more. Research suggests that 67% of new clients don't come back for a second visit. If you can attract new clients and keep them, you'll increase profits. You keep clients coming back by upgrading their experience, being more social online, and creating a loyalty system.