How to Start a Consulting Business
Detailed guide with helpful information on fees, costs, requirements, licenses, formation, marketing, and hiring. Also includes tips, FAQs, and a checklist.
Updated on February 18th, 2020
The SMB Guide is reader-supported. When you buy through links on our site, we may earn an affiliate commission. Learn more
In 2017, the global consulting industry was forecasted at approximately $262bn and in 2018 the consulting market in the U.S. amounted to approximately $68.5bn. The number of Management Consultants reported in the U.S. has increased every year since 2012, reaching a reported 684,470 consultants employed in the U.S in 2018.
The demand for people with specialized skills is rapidly increasing. Due to the upheaval caused by rapidly developing technology, political uncertainty, and risk management, the demand for consultants in various fields is increasing. The economy is also seeing a growing 'gig' trend, that is short-term contracts and freelance work instead of permanent jobs.
Small to medium-sized businesses are serious competition for large companies. Clients are seeking more innovative and cost-effective solutions, and are turning towards smaller, boutique-style consulting companies for innovation and agile pricing.
It is not difficult to start a consulting business, but it can be difficult to attract and keep clients. Below is a step-by-step guide to starting a successful consulting business.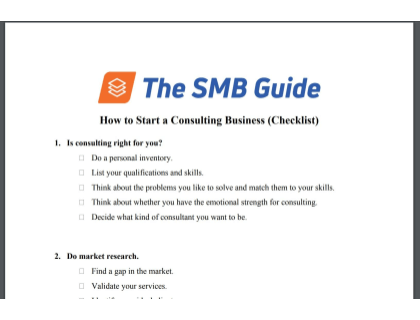 How to Start a Consulting Business Checklist - Free PDF
Stay on task and cover your basis with our detailed checklist.
How to Start a Consulting Business:
1. Determine if consulting is right for you.
Consultants are problem solvers, opportunists, and solution-oriented thinkers. Therefore, they must be experts in their field. The constant evolution of technology means that some recommendations may become outdated as soon as you make it, so you will need to be up to date in your field and all its trends and changes.
Take a personal inventory to determine if consulting is right for you. Think about your life, work, education, and personal experiences and use these to determine your major skills. Do you have the right skills and qualifications to be a consultant? By knowing exactly who you are, it is easier to come up with consulting business ideas.
Think about what problems you like to solve. Consultants are hired to solve problems that require expertise. So to be a successful consultant, you should play to your strengths, skills, and knowledge. Typically, a top-notch consultant hones in on a niche problem which then becomes their expertise.
Necessary Skills and Qualifications:
A Bachelor's degree in the field you will be working in (for example, banking, healthcare, business, etc.).
A Master's degree is valued but not a strict requirement.
Some fields of consulting, i.e. Management Consulting, offers voluntary certification.
2 or more years' experience is generally required.
Teamworking abilities.
Strong written and oral communication skills.
Excellent interpersonal skills.
Strong problem-solving and strategic planning abilities.
Analytical skills.
Commercial awareness.
The ability to cope with pressure.
Strong time management and organization skills.
Creativity, innovation, and flexibility.
The 4 Main Types of Consultants:
| Type of Consultant | Description |
| --- | --- |
| Personal Consultants | Offer personal advice to individuals, such as for weight loss, skin care, wedding, and home care. Personal consulting is usually easier to get into because it requires fewer certifications. |
| Technical Consultants | Perform technical services for businesses, typically more along the lines of executing specific projects or deliverables rather than offering advice. Technical consultants include IT consultants, online researchers, and copywriting consultants. |
| Business Consultants | Offer advice to small to large businesses. Many businesses require consultants, but not enough to hire a full-time employee. Thus, they turn to consulting firms. Business consulting is the most popular choice for consultants as it makes up the largest part of the consulting industry and generally has a higher income. Business consulting includes marketing, sales, human resources, and business development. |
| Executive Consultants | This is a smaller group which tends to demand the highest fees. Executive consultants include legal, jury, medical, and other highly skilled and highly trained consultants. |
2. Consider your target market.
Studies show that clients prefer consulting with specialists, rather than generalist consultants. You will also attract more attention and more clients by clearly specifying the industry you are working in.
Validate the need for your services. What happens if clients do not actually want the services you are offering? Before starting your consulting business, you will need to research your market and validate that there is a need for the services you are offering. Use the niche you identified in Step 1 above to conduct your market research. The best way to validate the need for your services is to call and talk to potential clients.
Identify your ideal client. Once you have validated the need for your services, you can target your specific market by identifying all potential clients that have the specific problem your services would solve. Consider the industry, the size of the business, the location of the business, and the seniority and job title of your ideal client. A detailed client profile will make it easier for you to write targeted advertisements and messaging that appeals to your ideal client.
The Most Popular Types of Consulting Careers:
1. Management Consulting, such as:
Strategy consulting.
Operations consulting.
Financial advisory consulting.
Human Resources consulting.
Risk and compliance consulting.
2. Corporate Consulting, such as:
IT consulting.
Business consulting.
Environmental consulting.
Software consulting.
Sales consulting.
3. Independent Consulting, such as:
Marketing consulting.
Financial consulting.
Image consulting.
Social Media consulting.
Career coaching and consulting.
3. Define your services.
Pinpoint the types of services you will offer. Are you going to offer advisory services or more tangible products like website designs or web content? You need to be able to show your clients exactly what you will be offering.
Brainstorm the general services you would like to offer then nail down the specifics. You can use your personal inventory as well as your ideal client profile and target market outline to define your services and the scope of those services. Generalizing first and then specifying will allow you to clearly articulate your services to your clients and help them set realistic specifications. This way, you avoid misunderstandings or clients expecting more than you can deliver.
Develop your brand identity. A good brand identity will give your consulting business a level of professionalism that is important for small businesses and will cement your credibility as an expert with your clients. Consider your brand values and what your clients can get from you that they cannot get anywhere else. Also, consider how your services may evolve and develop in the future. All your future ideas should expand on your brand identity.
Once you have clearly outlined your services, market, and ideal client, write a business plan. Your business plan should include an executive summary, a business description, a market analysis, a services outline, and a marketing and sales pitch.
4. Choose your location.
Consulting businesses can be brick-and-mortar based or online-based, they can be expensive or economical. To start a consulting business, you pretty much just need a computer, a phone, and a place to do your business. This can be a home office, rented office space, or your own office building.
Outline your financial considerations. Consider your finances and how much you can spare for start-up costs. You will need funding for your brand design, licensing and permit fees, infrastructural costs (phone, internet, software, etc.), marketing and advertising, and location fees. Once you know how much you will need to start your consulting business, you can compare this with the funds you actually have and you can see if it is more financially advisable to set up a home office or to rent or buy office space.
Where you conduct your business depends on what services you offer. If you are only consulting online and contacting clients via email, phone, or video conferencing, then a home office is all you need. If you need to meet clients in person, consider the conditions of your home office. Some jurisdictions will want to know if there is a separate entrance and if you share it with others. However, if you need to meet with clients in person, having a good office space can present you in a more professional light, but you will need to use more startup capital.
Read our guide on How to Choose a Business Location.
5. Invest in the tools of the trade.
In today's fast-paced marketplace, selecting the right tools can help to ease your workload as well as offer some financial advantages. The basic tools you will need are office supplies, including a desk and chair, a file cabinet, shelves, a business landline and a cellphone, a printer, a business letterhead, business cards, a business email address, and a calendar or planner. These tools will allow you to perform the basic administrative tasks involved in running a consulting business.
Invest in some additional office tools to put your client at ease and make them feel welcome. Even if you are working from home, it is a good idea to have a comfortable seating area to meet with your clients. A nice waiting area with tea, coffee, water, and a nearby restroom will give your office space a welcoming air.
A good website can be an invaluable tool for businesses of today. Most of your potential clients will be using Google to search for consulting businesses and a good website may be key in attracting them to your business. However, it is not strictly necessary to have a website. You can also list your business with the online Yellow Pages, Google Maps, Yelp, Facebook, and consulting portal pages. That way, your business will be listed in online searches. If your marketing budget allows it, you can also advertise in newspapers and on the radio.
Software can help streamline and automate your business. Communications software, such as Slack and Google Docs, work to bring all of your communication tools (instant messaging, email, video conferencing, etc.) onto one platform so that you can be in constant contact with all of your clients. Marketing tools, such as MailChimp, Hootsuite, and BuzzSumo, can help you to streamline your advertising and build your network and your reputation. Finally, accounting, project management, and data entry software will help you to automate the more menial aspects of your business to free up your time for other tasks.
You will need to set aside time to legalize your business. In order to make your business legal, you will need to file paperwork with the state or county that you will operate in as well as with the federal government. Before filing this paperwork, you will need to decide what legal structure you will use: an LLC, sole proprietorship, partnership, corporation, or s corporation. This will protect you from legal liability and you can use a registered agent to help you, if necessary. Once you have decided, you can file the necessary paperwork and receive your business license and tax ID. You will also need to obtain any licenses or permits required by your state in order to avoid fines.
Use your business license and tax ID to go to the bank and set up a business account. A dedicated business and credit account will protect your finances and separate your business assets from your personal assets. Also, invest in a business credit card for your business expenses and consider getting business insurance to protect your company.
6. Set your pricing.
You should make a list of all your expenses, including a 'miscellaneous' section for unforeseen expenses. Then, find out what your competitors charge so that you can offer a competitive package. For example, On average, Marketing Consultants charge between $25 and $300 an hour, HR Consultants charge between $96 and $188 an hour, Tax Consultants charge approximately $273 per tax return, and Small Business Consultants charge an average of $5,000 per project.
When setting your rates, you can choose between hourly fees, project rates, or a retainer basis. Charging hourly fees requires careful consideration: too high and clients won't be able to afford it and too low means that clients won't take you seriously. You also need to be prepared to deliver service worth the price. Working on project rates runs the risk of late payments. Projects can sometimes be long-term, meaning that a client will probably pay you monthly for the overall project fee. Working on a retainer basis guarantees you a monthly income, but some companies prohibit you from working with others while you are on retainer.
Put your pricing into writing to keep it constant. This can also help you to easily estimate project times and appropriate rates.
7. Market your services and build your client base.
In order to build your business, you will need to focus part of your time on sales and marketing. Sometimes, potential clients are not aware of a problem that you can solve, so you may be marketing your services to people who aren't even aware that they need your services. This can make marketing for consulting businesses extremely difficult. To combat this, there are many different types of marketing that you should become familiar with.
Different Types of Marketing:
| Marketing type | Benefits |
| --- | --- |
| Brochures | Clearly and simply outlines your services and the reasons you should be hired. |
| Cold calling | Allows you to start a conversation with a potential client. |
| Online and in the media advertising | Spreads your message to a wide audience and gets your presence out to potential clients. |
| Newsletters | Engages potential clients and opens the possiblity of a conversation. |
| Public speaking | Allows you to engage with new clients and expand your network. |
| Asking for referrals | If a client is happy with your services, they will be more inclined to refer you to associates and colleagues. |
8. Hire employees if necessary.
When starting a consulting business, you probably will not need or have the finances for any employees. However, as your business expands, you may want to consider hiring some employees to take care of the administrative and financial aspects of your business. You may also want to hire additional consultants if your company expands past your limitations.
9. Foster strong client relationships.
The best way to attract and keep potential clients is to build a strong relationship from the beginning and ensure that all projects are handled well and professionally. When in discussions with a client, take the time to really understand them and their problems, so that they'll be happy that they are receiving the best service when you put together a proposal and pricing.
Use our new customer welcome letter free template to get every new client relationship off to a strong start.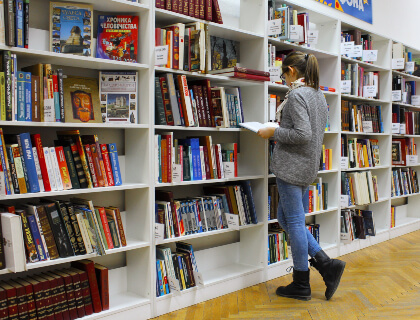 Best Books to Read Before Starting a Consulting Business:
Winning the Professional Services Sale by Michael McLaughlin.
Rain Making by Ford Harding.
The McKinsey Way by Ethan Rasiel.
Flawless Consulting by Peter Block.
Linchpin by Seth Godin.
HBR's 10 Must Reads: The Essentials by Harvard Business Review.
The Back of the Napkin: Solving Problems and Selling Ideas with Pictures by Dan Roam.
The Trusted Advisor by David Maister, Charles Green, and Robert Galford.
The Management Consultant by Richard Newton.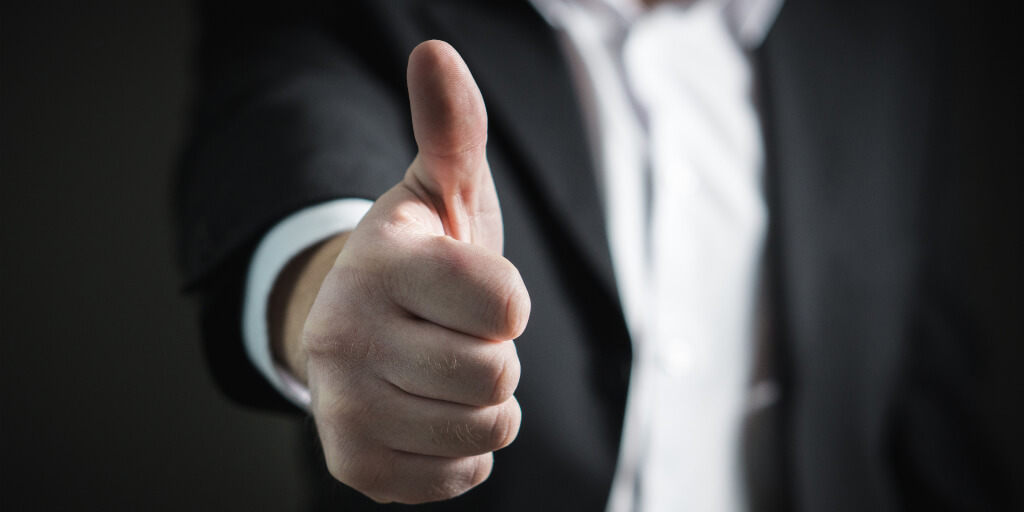 Learn more about the most profitable small businesses for 2020. Includes industries ranked, helpful tips on choosing an industry, and FAQs.
Jan 29, 2020
FAQs:
How do I get clients for my consulting business?
In today's marketplace, clients are looking more for specialized rather than generalized consultants. Therefore, find your niche and offer specialized services and market them well. Networking can help you to build your brand and it may help you to secure a "cornerstone" client who can then help you to build your brand.
How much should I charge as a consultant?
You will first need to determine your expenses and add a profit amount. Then decide if you would like to charge per hour, per project, or on retainer. You should also research your competitors' pricing so that you can offer a competitive package.
How do I start a consulting business with no experience?
Do you need a license to start a consulting business?
You will need to register your business as a legal entity as well as registering for a tax number and a business license. Certain types of consulting do require licensing and sometimes it depends on your state or county. You will need to check the rules and regulations of the state or county you wish to operate in.
How do I market myself to a client?
You can market your services by taking out advertising, creating brochures, attending public speaking sessions and giving speeches, networking, cold calling potential clients, and asking for referrals.
How do I become a consultant?
The biggest step to becoming a consultant is determining your area of expertise. Take an inventory of your strengths and skills and think about what problems you like to solve. You should also consider if you have the emotional capacity to handle the fast-paced, stressful world of consulting.
What exactly do consultants do?
Consultants provide expert advice to a specific group of people. There are usually personal, technical, business, and executive consultants.
How do I choose a consulting name?
When naming a business, consider a clear, easily understood name that enhances your brand and encompasses your niche and business direction.