How to Start a Business in Utah
Detailed guide with helpful information on Utah fees, requirements, licenses, and formation. Includes resources, FAQs, and downloadable checklist.
Updated on June 4th, 2019
The SMB Guide is reader-supported. When you buy through links on our site, we may earn an affiliate commission. Learn more
Utah boasts the country's fourth-lowest corporate taxes rate while ranking third in ease of doing business. With a 2.3% economic growth rate compared to the national growth rate of 0.5%, the Beehive State provides a superb platform for those who want to start a new business there.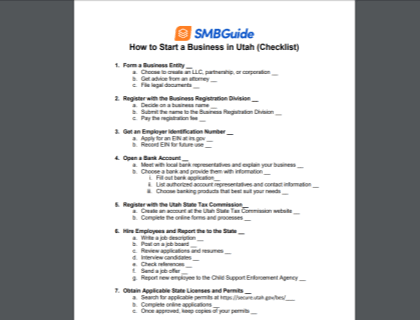 How to Start a Business in Utah Checklist - Free Download
Stay on task and cover your bases with our detailed checklist.
How to Start a Business in Utah:
1. Determine your business structure.
The business structure you choose will have an impact on taxes, paperwork, personal liability, and your ability to raise funds.
You can choose from the following legal structures:
A sole proprietorship is the simplest structure and usually involves one individual who is solely responsible for the enterprise while a partnership is suitable for businesses with two or more owners. A corporation is a standalone entity with shareholders while a Limited Liability Company (LLC) is the most popular type because of minimal paperwork, flexibility, tax benefits, and simple implementation process. LLC business owners are not obligated to file a corporate tax return.
Businesses are regulated by Utah state laws and must be registered through the Utah Division of Corporations and Commercial Code.
2. Write a business plan.
Your business plan is the foundation of your new business and will serve as an invaluable guide for how to structure, run and grow your company. The business plan must meet your needs and can fall into one of two common categories: traditional or lean startup.
The traditional plan is very detailed, takes more time to write, and is quite comprehensive while the lean startup plan is streamlined and fast to write.
A strong business plan can help you get funding and makes opening a new business easier. You can consult with the Utah Small Business Development Center, a free service that offers business planning and consulting for small business owners in Utah.
3. Sign up for business banking.
Your business and personal finances must be kept separate to maintain accurate records. With a business bank account, you can easily obtain statements and access products that would not be available to you as an individual.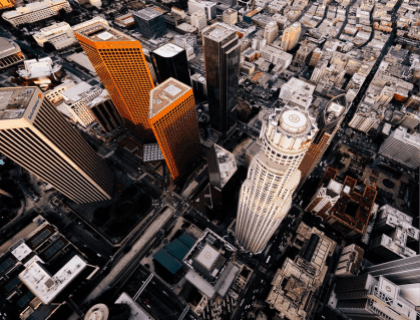 Best Banks for Small Business in Utah:
Azlo.
Bank of Utah.
First Utah Bank.
4. Seek funding.
Opening a new business often requires capital. If you are unable to fund your new business, you will need to take out a loan. There are three common ways to fund your business: commercial loans, business lines of credit and small business loans.
A popular organization that can assist you with small business loans in Utah is the Utah Certified Development Company that is authorized by the U.S. Small Business Administration to serve the Utah small business community.
5. Decide on a business name.
Make a list of the names that you like and use Google search to find any conflicts with other Utah business names. Once this is done, you will need to do a trademark search to ensure that the business name that you chose has not already been trademarked.
If you are satisfied that your business name is available, you can then register it on the U.S. Patent and Trademark Office website. You can read our guidelines on How to Name a Business for detailed information.
Once you have found a suitable name, make sure to register the matching web domain and social media handles, should you wish to market your business online.
6. Request an Employer Identification Number (EIN).
Every business needs to have an Employer Identification Number (EIN). Registering for an EIN is very easy—all you need to do is go to the IRS website. You can complete the application online, and save your EIN confirmation notice once you receive a number from the IRS.
7. Acquire business licenses and permits.
The state of Utah does not require businesses to have a statewide business license. You may, however, need specific business licenses and permits depending on your location and the type of business you start in Utah.
You can contact your local municipality here to check if you require a municipal business license.
You can refer to the Utah Division of Occupational and Professional Licensing to check if you require a professional license.
8. Hire employees.
To start hiring you will need to register at the Utah Department of Workforce Services. Each employee will need to be registered within 20 days of their employment date. This does not apply to independent contractors.
The Utah Antidiscrimination Act protects job applicants against discrimination on the basis of age, race, creed, color, sex, sexual orientation, gender identity, national origin, religion, or disability.
The Utah Occupational Safety and Health Act protects employees by ensuring a safe and healthy work environment for all employees in Utah.
With reference to the pre-employment screening process in Utah, an employer is entitled to view a job applicant's criminal history and obtain the relevant records from the criminal justice system.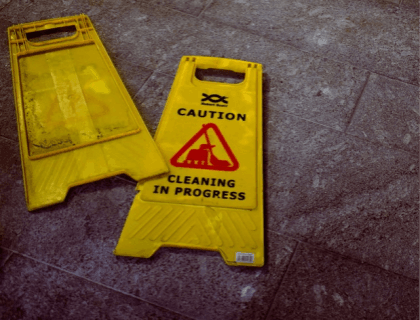 Important Posters at Utah Business Premises:
Utah Occupational Safety and Health Protection.
Workers' Compensation.
Unemployment Insurance.
Pregnancy and Related Conditions.
Employee Polygraph Protection Act.
9. Check your business employer requirements.
Business employer requirements are specific to the type of business that you are starting and include various labor, safety and tax obligations. You should consider hiring a tax or business attorney to ensure your business is fully compliant with the laws in Utah.
If you are starting a business in Utah, you will need to take note of the following important items:
Business Insurance
Utah's law requires all employers to provide workers' compensation coverage to their employees. You can obtain more information at the Utah Labor Commission website.
Health insurance isn't a requirement for small businesses in Utah.
Unemployment Tax
In Utah, your small business is required to establish an unemployment insurance tax account with the Utah Department of Workforce Services. If your business is required to contribute towards unemployment insurance, you will be required to file quarterly reports.
Utah Sales and Use Tax
Every individual or entity selling taxable tangible personal property in the state of Utah is required to pay sales and use tax. Services rendered are not taxable. You will need to register for a sales tax permit with the Utah State Tax Commission.
Starting a business in Utah FAQs:
How much does it cost to start a business in Utah?
Utah articles of incorporation for LLCs and for Corporations cost $70.00.
Utah Business Formation and Registration Fees:
| Fee Type | Cost |
| --- | --- |
| LLC | $70.00 |
| Corporation for profit | $70.00 |
| Corporation for nonprofit | $30.00 |
| Limited partnership | $70.00 |
| Articles of merger | $37.00 |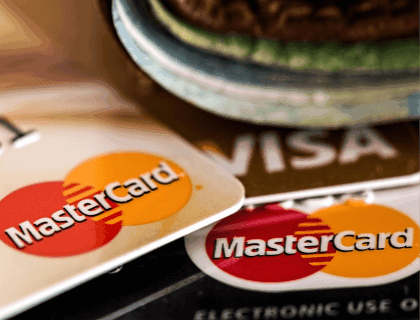 How do I start a business in Utah with no money?
Use services to generate cash flow and fund a product-based business.
Get creative to discover funding sources.
Grind it out and look for business, even if you don't get paid for it.
Use your current resources in different ways to generate income.
Get a credit line to help with the early stages of your business.
Locate an accelerator if you can hit the market swiftly.
Crowdfund and allow the public to invest a small percentage of money in return for a future buy-in.
Use a business incubator to provide funding designed specifically to financially assist a startup company.
How can I protect the name and logo of my business in Utah?
The easiest way is to register your business name on the U.S. Patent and Trademark Office website. Prior to registration, remember to check on the Trademark Electronic Search System and the Utah Division of Corporations and Commercial Code website to ensure that your business name is not already registered by another company.
Do I need workers' compensation for my new business in Utah?
All employers in Utah are compelled to provide workers' compensation coverage to their employees.
Does my business in Utah need to contribute to health insurance?
Health insurance isn't a requirement for small businesses in Utah.
Browse The SMB Guide for more helpful articles for small business owners, and be sure to download our How to Start a Small Business checklist.
Other How to Articles for the Region: