How to Start a Business in Colorado
Learn all you need to know about how to start a small business in the state of Colorado. Includes steps and frequently asked questions.
Updated on May 15th, 2019
The SMB Guide is reader-supported. When you buy through links on our site, we may earn an affiliate commission. Learn more
The state of Colorado offers future small business owners a healthy work-life balance, plenty of access to young talent, and a growing technology sector. These factors have made the state a leading player in the small business scene. In 2016, 97.6% of Colorado businesses were classified as small businesses.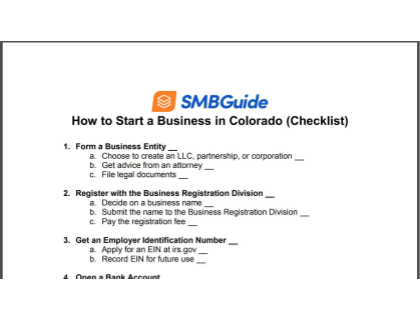 How to Start a Business in Colorado (Checklist) - Free Download
Stay on task with this detailed, step-by-step checklist.
How to Start a Business in Colorado:
1. Choose a business structure.
You will need to decide on the best structure to suit your business. There are four primary business structure options: a Corporation, Sole Proprietorship, Partnership, or Limited Liability Company (LLC).
A Corporation is a separate entity that provides liability protection to the shareholders. This structure is suited for large businesses and includes shareholders, directors, and corporate officers.
A Sole Proprietorship is owned and managed by one person. This business structure means there is no legal difference between the owner and the business entity.
A Partnership is similar to a Sole Proprietorship, with two or more people involved. This structure does not create a separate legal entity.
A Limited Liability Company (LLC) is a separate legal entity under the law. This hybrid entity merges the benefits of a Corporation and a Sole Proprietorship.
Registering your company as a Colorado business entity can increase credibility and protect you from personal liability in the event that your business is sued.
For many small businesses, registering as an LLC is an excellent option. This business structure is easier to set up and run, and they have beneficial tax treatment. In particular, LLC owners are not required to file a corporate tax return. Each owner can report their share of profit and loss on their individual tax return. You can set up an LLC in the state of Colorado for $50.00.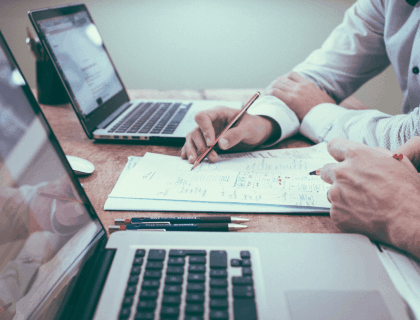 Forming an LLC in Colorado:
Name your LLC.
Choose a registered agent.
File the Articles of Organization.
Create an operating agreement.
Obtain an EIN.
2. Register a business name.
Each state has its own terms for registering a business. In Colorado, you are required to register your business name with the Colorado Secretary of State.
To check if a name is already being used in Colorado, check the Secretary of State business name database. If your business name is not in use, you may register your business.
For the fastest results, business owners can file online by going to the Colorado [SOS we) and choosing the correct business structure. Under the business structure of your choice, you will need to fill in the appropriate documentation and submit online. The application process can take between 2 - 3 business days.
Filing Fee:
| Business Structure | Filing Fee |
| --- | --- |
| Sole Proprietorship | $20.00 |
| Partnership | $25.00 |
| Corporation | $50.00 |
| LLC | $50.00 |
3. Get an Employer Identification Number.
To identify your business, the IRS must issue a Federal Tax ID Number, also known as an Employer Identification Number (EIN). By law, each business that employs people must have a valid EIN.
You can get your EIN by mail, fax, or online. To receive your EIN quickly, applying online is the best option.
4. Open a bank account.
Contact banks to learn what kind of business accounts they offer and what fees they have.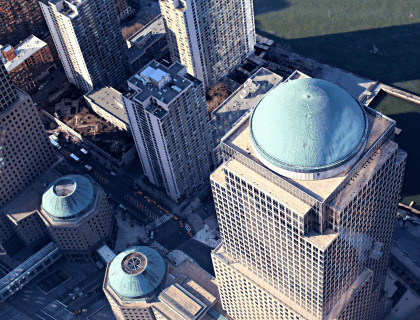 Best Banks for Small Businesses in Colorado:
5. Register with the Colorado Department of Revenue.
Once your business is formed, you will need to register for Sales Tax with the [Colorado Department of Revenue](lorado sales tax license is also known as a reseller's license, a vendor's license or a resale certificate.
Before you start conducting taxable activities, you will need to determine whether or not the products or services your business provides are taxable in Colorado. To find out if your products or services are taxable, you can visit this detailed list of taxable services from the Colorado Department of Revenue website.
If your business meets tax requirements, you can apply for a state sales tax license online at MyBizColorado and receive your Colorado Account Number (CAN) immediately. If you are unable to apply online, you may complete and mail in the Sales Tax/Withholding Account Application (CR 0100). You will then receive your license and account number by mail.
6. Hire employees and report them to the State.
Colorado law requires all business owners to report new or returning employees with the State Directory of New Hires. This reporting must take place within 20 days after the date of hire. You have to follow this process every time you hire a new employee. If a returning employee is separated from your business for at least 60 consecutive days, you must report the employee as a new hire.
To file an online report, you can go to the Colorado State Directory of New Hires website.
You also have the option to fax or mail the W-4 or equivalent form. Mailing information can be found on the form.
7. Obtain appropriate state licenses and permits.
In Colorado, there is no generic business license required. However, licenses are issued by various state agencies for specific types of business, activities, and services.
For example, if you are opening a restaurant, you will likely need health permits, building permits, a liquor license, signage permits, etc. There are permit and license terms for almost every business.
To view the full list of licenses and permits go to the State of Colorado website.
8. Get insurance.
There are different types of insurance that you may want to purchase, including:
Mandatory insurance:
In Colorado, it's mandatory for anyone who employs one or more employees, whether full or part-time, to carry workers compensation insurance. Sole proprietors with no employees are not expected to carry workers compensation. Other exceptions include certain casual maintenance or repair work done for businesses totaling less than $2,000 per year.
Colorado also requires that all employees that drive as part of their job carry minimum automobile insurance.
9. Keep up with on-going requirements.
In Colorado, LLC businesses are required to file a Periodic Report with the Colorado Secretary of State each year. This report is expected within three months of the corporation's formation. Depending on your business, you may also need to regularly renew operating permits.
A corporation must also keep corporate records at its main place of business. Every year, an officer of your corporation must file an annual report. The cost of filing this report costs $100.00, or $10.00 if done online.
Starting a Business in Colorado FAQs:
How much does it cost to register a business name in Colorado?
It can cost between $20.00 - $50.00 to register a business with the Colorado Secretary of State.
Where can I apply for a Colorado sales tax license?
You can apply for the licenses and permits that you need to do business in Colorado by going to MyBizColorado.
Are there any specific rules for an LLC in Colorado?
In Colorado, you must file Articles of Organization with the Secretary of State to form an LLC. The fee is $50.00. An operating agreement is not mandatory in Colorado. However, it's good to have one.
Do I need workers' compensation?
Yes. By law, small business owners are required to have worker's compensation for their employees in case of injuries.
How do I register a business name in Colorado?
You can register your business name with the Colorado Secretary of State. Go here for the proper
Fees for Starting a Business in Colorado:
| Fee Type | Cost |
| --- | --- |
| Name Registration | $20.00 - $50.00 |
| Filing Articles of Organization | $50.00 |