How to Start a Business
Step-by-step guide with helpful information that you'll need to know when starting your own business. Includes resources, FAQs, and downloadable checklist.
Updated on February 25th, 2020
The SMB Guide is reader-supported. When you buy through links on our site, we may earn an affiliate commission. Learn more
Starting a new business is not for the faint of heart. It takes courage, careful planning, and a lot of hard work. If you have an entrepreneurial spirit and are ready to take the plunge, you can follow these steps and find out how to start your own business.
There are many different types of businesses out there. Perhaps you want to create software, open a retail store, launch a restaurant, start a landscaping service, or open a professional practice. While the logistics and inner-workings of these businesses are all very different, the essential steps to starting them are very similar.
Every business idea needs to be researched, planned, financed, registered, insured and promoted before it becomes a reality. Essentially, there are nine steps that you need to go through to start a business from scratch. If you can work through each of these steps without rushing them or skipping them, you will emerge with a real business that you can be proud of.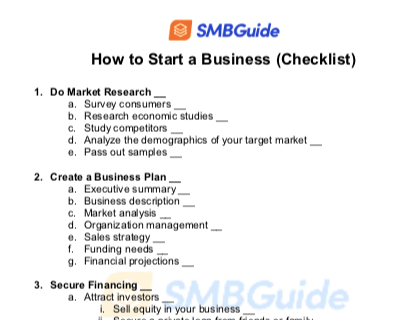 How to Start a Business (Checklist)
Download our free "How to Start a Business" Checklist in PDF format.
9 Steps for Starting a Business:
1. Do market research.
No matter how good you think your idea is, you need to find out what the market is saying about it. Entrepreneurs who are too close to their idea can become so convinced that it will be a success that they forget to look beyond themselves for confirmation. This can lead to a disappointing outcome.
Market research can be conducted in a variety of ways, including:
Conducting surveys.
Reading literature from economic studies.
Studying competitors.
Passing out samples of your product.
Analyzing demographics.
The two types of market research are primary and secondary. Primary market research comes from direct interaction with customers. Secondary market research is garnered from studies, reports, statistics, and other data that you can source from a third party.
The goal of market research is to determine if your business idea meets a current need in the marketplace or solves a real problem for consumers. Even if it does, you need to look at possible competitors and find out if what they are doing is inferior to your idea or is different in a way that would allow you to compete with them.
You can conduct market research yourself, or you can hire a consulting firm to do the research for you. Obviously, doing the work in-house will save you a lot of money. Since most people who are starting a business don't have much capital, this is the most popular option. Consulting firms are generally only brought in when the entrepreneur has readily available access to funding, or they are considering a move into a very specialized or highly competitive space.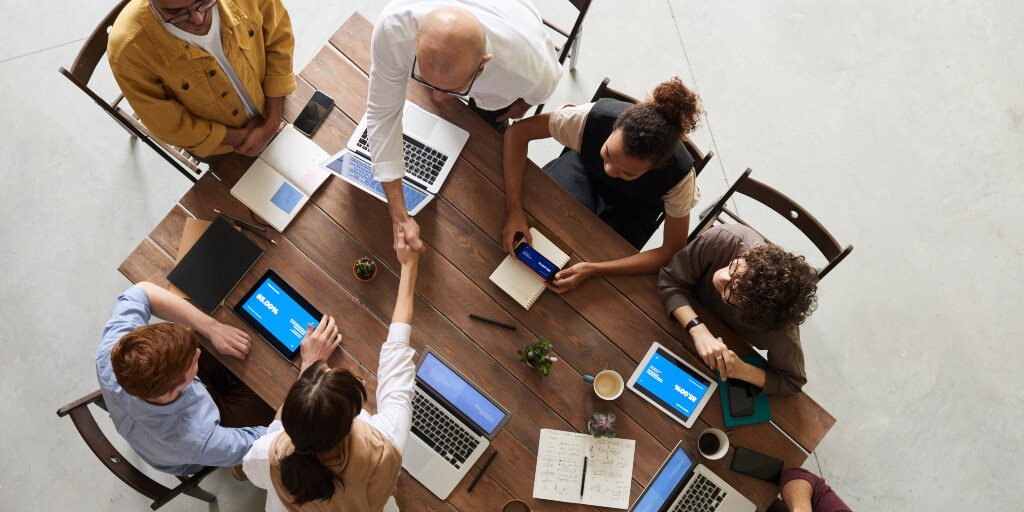 Discover more about Business to Business (B2B) - what it means and how it affects your business. Includes an overview and frequently asked questions.
Jan 27, 2020
2. Create a business plan.
Now that you've researched the market, it's time to put together a business plan. Writing a business plan isn't as daunting as it sounds, but it is absolutely necessary if you want to plot a clear course and get other people on board with your business idea.
One of the most important reasons to have a business plan is that it will help you get funding. Investors and lenders will want to know exactly where their money is going and what the prospects of a return on their investment are. Because of this, the market research that you have compiled is a key piece of the business plan.
You don't want to create a business plan that is so long and exhaustive that it bores people, but you also don't want to write something that leaves them with more questions than answers. Try your best to be both detailed and concise when you are creating your business plan. It's best to avoid technical jargon and industry terms that an outside investor might not understand. If you have to use these terms to get your point across, make sure you explain them.
Although the first item that you need to include is the Executive Summary, it might be easier for you to write it last. After you have created all of the other parts, it will probably be easier for you to summarize the business and your plan for how to start it.
Your business plan isn't just for investors - it should be a point of reference for you as you go about starting your business. Without a plan to refer to, you'll only be feeling your way along and there will likely be many issues along the way that you never thought about before.
3. Secure financing.
Having done your market research and created a business plan, you should know exactly how much money you need to get your business up and running. Now it's time to find a financial backer.
There are a variety of ways to fund your business. You can borrow money from friends or family and offer to pay them interest, you can secure a small business loan from a bank or qualified lender, you can sell equity in your company, or you can apply for local and State small business grants. Crowdfunding is becoming a popular way to raise money.
If you choose to take the traditional route and apply for a small business loan, most lenders will require the following:
A good credit score.
Collateral to post against the loan (property, assets, etc.).
A two-year history of your income.
Obtaining a loan for a new business is usually harder than obtaining one for an existing business because the lender does not have as much information to go on, so interest rates are usually higher.
Funding your business with a credit card is also an option, especially if you weren't able to obtain a loan.
SBA loans are a popular choice for entrepreneurs because they are guaranteed by the government. SBA loans were created to encourage small business development and are therefore easier to qualify for than private loans.
Many business owners are reluctant to sell equity in their company because they want to maintain complete ownership. By splitting ownership in a young company too many ways, you dilute its value and risk losing the equity that will one day make you wealthy. At the same time, you might need partners who can help you get your business where it needs to go. Most of all, you probably need money to invest in your business.
If you're having difficulty getting the loans or the credit that you need, selling equity could be a good option. Just remember that whoever buys equity is also entitled to a share of the profits.
Will your business be profitable in the short term? A line of credit may be all that you need. The interest rates for a line of credit are higher than they are for a loan, but credit will give you faster access to the capital that you need for development and growth.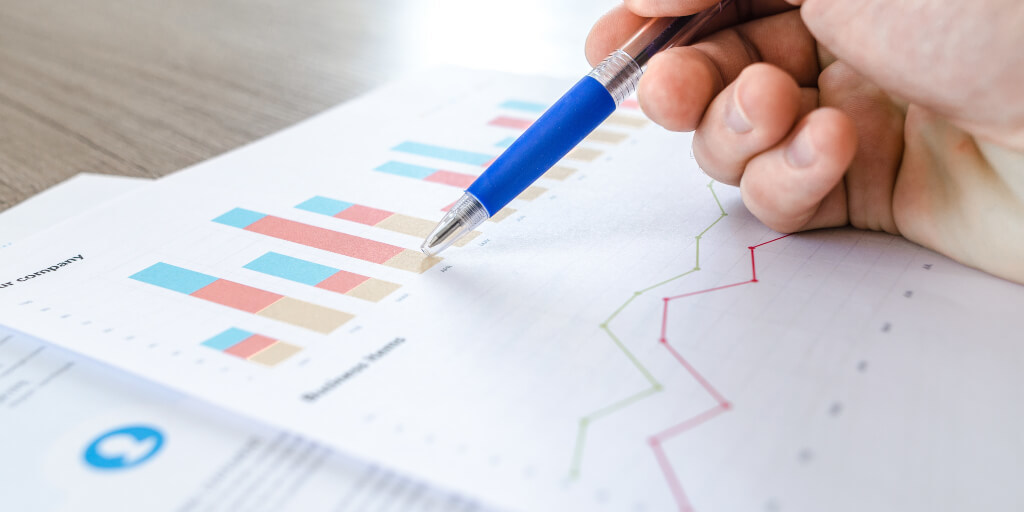 Learn more about business credit scores, how they are determined, and how to check and improve your business credit scores. Includes frequently asked questions.
Jan 24, 2020
4. Create a legal entity.
When you are starting a new business, you need to decide what legal structure it will have. This is important for tax purposes. The IRS identifies five different types of business entities:
Sole proprietorship: Includes only one person who is the owner/operator of the business. There are no employees and all profits are the proprietor's personal income. The sole proprietor personally assumes all liability for the business. You'll likely need to use a schedule C form to report profits and losses.
Partnership: A business relationship between two or more people who share costs and revenues. Partnerships do not pay income tax but must file an annual return. Taxes are passed on to the individual members of the partnership.
Corporation: A corporation is a standalone entity with shareholders. A corporation must file an annual tax return and is required to pay corporate taxes.
S Corporation: S corporations are corporations that pass all profits, losses, deductions, and credits on to shareholders. This is done for tax purposes so that the shareholders and not the corporation end up being responsible for the tax burden. Corporate income is still taxable.
Limited Liability Company (LLC): LLCs are regulated by State laws. An LLC can be owned by a person, persons, or a corporation. Depending on the size and location of the LLC, it may be treated as a partnership or corporation for tax purposes. Check your State's laws for more information.
Form Your Business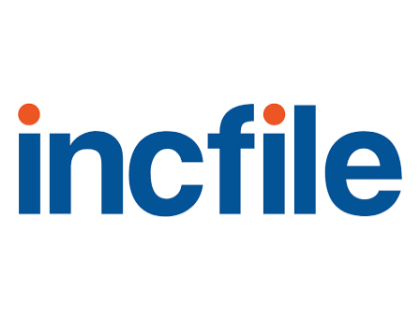 Easiest way to form an LLC, S-Corp, C-Corp or other business.
Get Started
Preparation & Filing of Articles
Free Business Tax Consultation
Verify Company Name Availability
Registered Agent Service (1st Year FREE)
The way that you choose to set up your business is up to you, but it will probably have a lot to do with how similar companies in your industry are structured. As your business grows, you can create a new kind of entity if necessary.
Income from a sole proprietorship can be reported on your personal income tax return, but corporations and LLCs need to be registered. The process for registering in each state is slightly different, but you need to provide the following:
A registered agent, i.e., the company representative with a physical address in the State of incorporation.
Names and addresses of officers, directors, and members.
If you have employees, you also need to register for an Employer Identification Number (EIN) with the IRS. You can apply online at IRS.gov.
See a list of LLC formation service providers and a list of registered agent service providers.
5. Find a location for your business.
Once the financial and legal details are in order, you need a physical space for your business. Some people start businesses out of their own homes and scale up from there, but that doesn't work for everyone. If you are starting a restaurant or a retail business, for example, you will need space right away.
Determine where you would like your business to be located and then start shopping for commercial real estate. You can buy a property, or rent an office, store, or warehouse. If you need to lease a space, check out our article, How to Lease Commerical Real Estate.
Here are a few tips to keep in mind when you are searching for a physical space for your business:
Don't forget utility and cleaning costs when calculating the monthly cost of rent.
Co-working spaces are more affordable if you want to start small.
There may be a business development agency in your area that can provide you with office space at a discounted price.
View several options so that you can compare. The cheapest option is not necessarily the best.
For more help choosing a location, read How to Pick a Business Location.
It is unusual for someone who is starting a business to buy a property right away, but it may be necessary if your business needs the property to generate revenue. For example, a self-storage business needs a piece of property with storage units on it in order to make money. If your business only needs a small office or storefront, renting is a much better financial option when you are starting out.
Shared office spaces is another alternative. WeWork offers around 400 workspaces worldwide.
6. Purchase insurance.
Insurance sometimes comes as an afterthought, and new business owners can be tempted to skip out on it in an effort to trim their expenses and stick to the budget. However, small business insurance costs very little in comparison to what you might pay if your equipment is damaged, your company sued, your store burns down, or a natural disaster strikes. After all, if your small business is your primary source of income, you should do whatever you can to protect it.
There are many different types of small business insurance that you can purchase, including:
Most small business insurance providers can bundle different types of coverage to save your business money. You can also customize your coverage limits and deductibles to create a policy that is affordable and appropriate for you.
There are inherent risks in every industry. As you conducted your market research, you should have become aware of what those risks are. With the right insurance coverage, you can mitigate the risks and move forward confidently.
If you don't want to contact insurance companies directly for a quote, you can contact an insurance broker. A broker will negotiate on your behalf to find you the best deal, and you don't have to pay them anything because they earn sales commissions from the insurance company that you sign with.
7. Hire employees.
If your business plan included the addition of new employees to your business, it is time to start the hiring process. For some businesses, growth and development are impossible without a little help. You need to inject more talent into your business to get it off the ground. Whether you are starting a coffee shop or an accounting firm, you'll only be able to grow and serve more customers if you hire some employees to help you out.
Steps for Hiring New Employees:
Write a job description.
Post the job on a job board.
Review applications and resumes.
Interview candidates.
Check references.
Offer a job to the best applicant(s).
By following these steps, you'll be able to find and evaluate the right pool of candidates. Make sure your job description includes your expectations, what the job will require, and other important details like compensation and hours. You can use a platform like Betterteam to post the job to multiple job boards at once.
If you'd prefer assistance with the process, consider approaching staff agencies. The best of them have access to large talent pools and should save you time and money.
Once you have hired a new employee, make sure that they fill out a W-4 form and return it to you so that you know how much taxes to withhold from their paycheck. They also need to fill out IRS Form I-9, declaring their eligibility to work in the United States.
Finally, at the end of each year, you need to file Form 940 for each person who made more than $1,500.00 in a quarter or who worked for you for a minimum of 20 weeks in a calendar year. The purpose of Form 940 is to report federal unemployment tax.
8. Develop business relationships.
For your business to operate smoothly, chances are that you will need to rely on other businesses to provide you with the supplies and services that you need. This is why developing strong business to business relationships is important for your long term success.
If you are opening a restaurant, you will need to develop a relationship with food suppliers who can fill your orders on a daily basis. If this is the case, you should arrange meetings with local wholesalers and find out more about pricing, delivery options, what products they can source, etc.
When you approach a supplier as a business, you bring value because you represent the possibility of becoming a long term customer. A good business-to-business relationship is mutually beneficial because it gives long term stability to both parties.
One great way to develop relationships with other businesses in your area is to attend networking events. If you join your local chamber of commerce or business association, you will have the opportunity to attend networking events where you can meet other business owners.
9. Brand and advertise.
The final step of branding and advertising your business can be the hardest. Marketing is a challenge because there are already so many brands and businesses that are fighting for attention. You need to focus on what makes your business unique and distill that into a message that can connect with the right audience.
One of the cornerstones of successful marketing is a compelling elevator pitch. An elevator pitch is exactly what it sounds like - a very brief summary of what your business is and why it is valuable. A good elevator pitch should grab the attention of investors and customers. It can also be your point of reference when you are branding products or services.
Before you start advertising, you need to create a brand identity. To do this, ask yourself questions like:
Who are my customers?
What problem does my business solve?
What do my customers want?
Is my value proposition unique?
What kind of personality should my brand have?
What feelings do I want to be associated with my brand?
How do my competitors position themselves?
The means that you use to reach people is just as important as the message that you send. Today, there are many different channels that you can use to promote your brand, including email, SMS, and social media. Not only that, but there is a plethora of affordable small business marketing tools that can help you save money by doing it yourself.
Marketing does not stop after you have launched your business. You need to be marketing all of the time to stay relevant and create a sense of loyalty between your business and your customers. As you acquire customers, you can ask for their information and stay in touch with them through email marketing or SMS marketing.
It is important to note that all of your marketing efforts should have the same look and feel. You want to send a consistent, unified message to customers so that there is no confusion about what your brand stands for and what it can do for them.
Read our guide on how to write a press release. Press releases are a valuable form of getting company news out to the public.
State-by-State Guides to Starting a Business: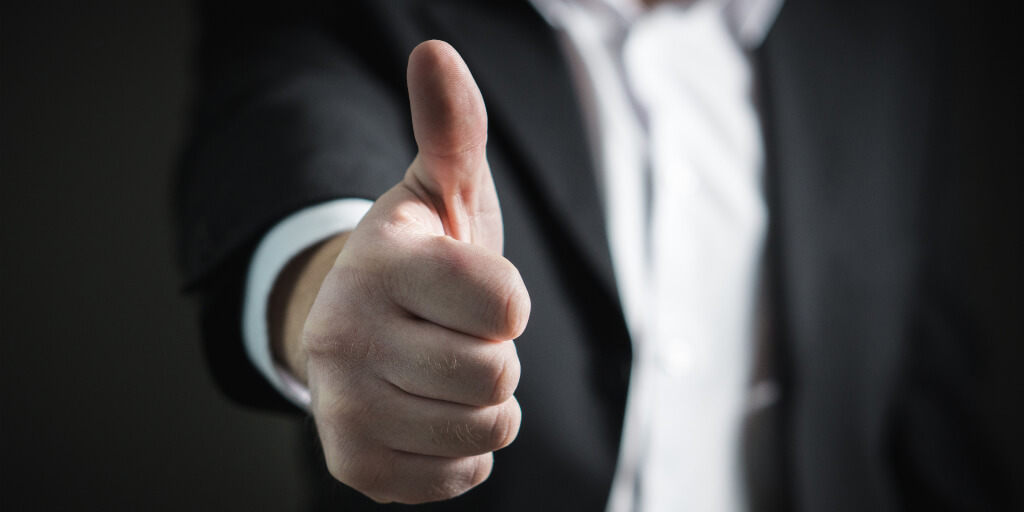 Learn more about the most profitable small businesses for 2020. Includes industries ranked, helpful tips on choosing an industry, and FAQs.
Jan 29, 2020
Guides to Starting Businesses by Profession: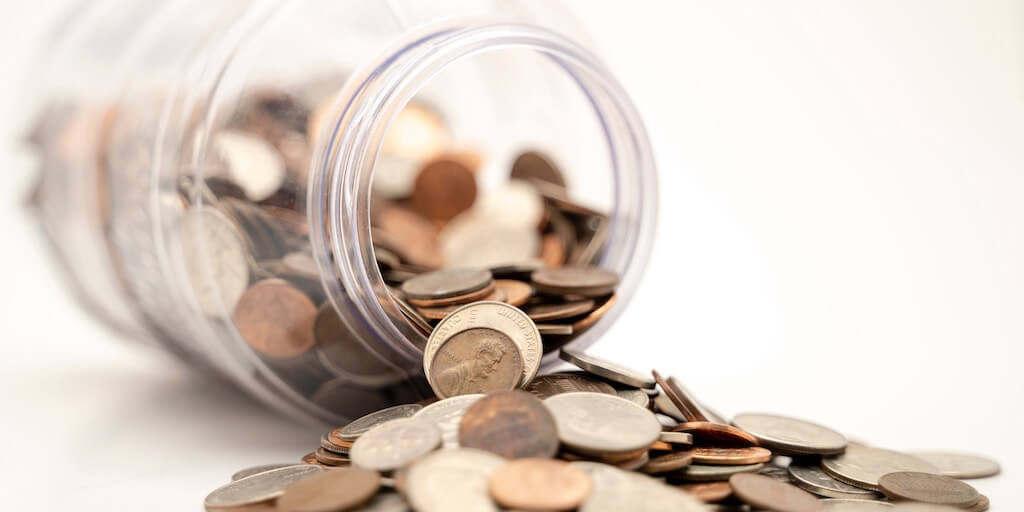 Learn more about starting a business when you have no money. Includes useful techniques and information about lean startups.
Feb 24, 2020
The Bottom Line:
As we said at the start, starting a business is hard work. Success will only come if you are willing to commit to your idea and put in the effort that it takes to bring it into reality.
If you follow the nine steps listed above and carefully plan your course as you go, you'll be well on your way to being the proud owner of a thriving small business. Make the most of all of the resources that are available to you along the way and never lose sight of the purpose that inspired you to take the plunge and become an entrepreneur.
Browse TheSMBGuide for more helpful articles for small business owners, and be sure to download our "How to Start a Small Business" checklist.
FAQs:
How can I start my own business with no money?
What type of business should I start?
It depends on your personal experience and interest. There is an array of different business opportunities available. However, before you decide what business you want to start, conduct thorough market research.
How much does it cost to start a business?
It costs between $2,000.00 and $5,000.00 to start a business, according to our research. However, this depends heavily on the business you want to start. Will your business be home-based, or do you require office/retail space? Will you hire employees? These factors will determine the costs to start a business.
What is the easiest business to start?
Pet sitting.
Cleaning services.
Delivery services.
Lawn care.
Hauling services.
What business can I do from home?
Copywriting.
Virtual Assistant.
Courier service.
Consultant.
Editing.
Web Design.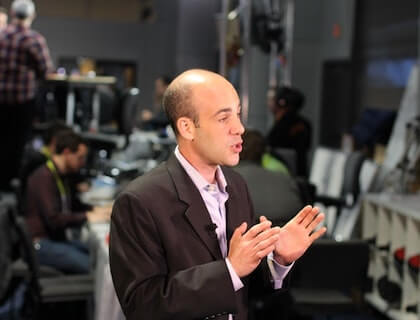 What are the elements of a business plan?
Executive summary.
Business description.
Market analysis.
Organization management.
Sales strategy.
Funding needs.
Financial projections.
What is the definition of a business plan?
A business plan is a written document that outlines the objectives of a business. Business plans include financial information, market research, strategies, and projections.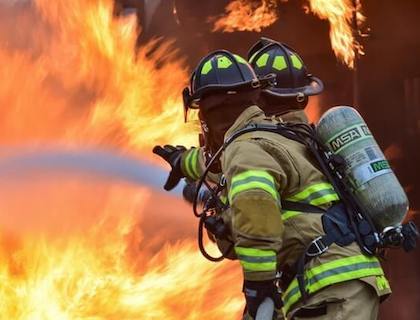 What are the popular insurance providers for small businesses?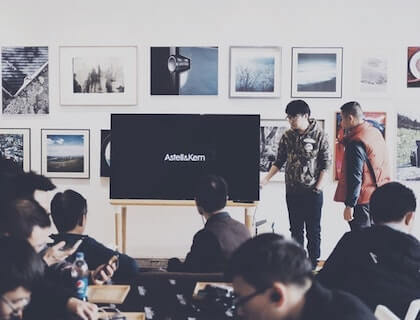 How do you write an elevator pitch?
Use a turn of phrase that draws people in.
Define your business.
Describe what your business does.
Identify your customer base.
Tell people what makes you unique.
State your goal(s).