How to Start a Barbershop: A Comprehensive Guide
Detailed guide with helpful information on fees, costs, requirements, licenses, formation, marketing, and hiring. It also includes tips, FAQs, and a checklist.
Updated on April 29th, 2020
The SMB Guide is reader-supported. When you buy through links on our site, we may earn an affiliate commission. Learn more
If you want to open a barbershop, the numbers are certainly in your favor: the industry is expected to reach total revenues of $910 million in 2020, 44% of men say they prefer going to a barber, 71% stay with a specific barber for up to seven years, and the men's grooming industry as a whole could reach an estimated $26 billion by 2020.
Unlike many industries, barbershops aren't under threat by e-commerce. Sources say 81% of men's grooming product sales are through physical stores, making barbers welcome tenants for commercial property owners.
There are legal, tax, insurance, branding, and supply considerations. One will need to take an honest look at finances and create a long term growth strategy. It all starts with refining your barbershop business idea.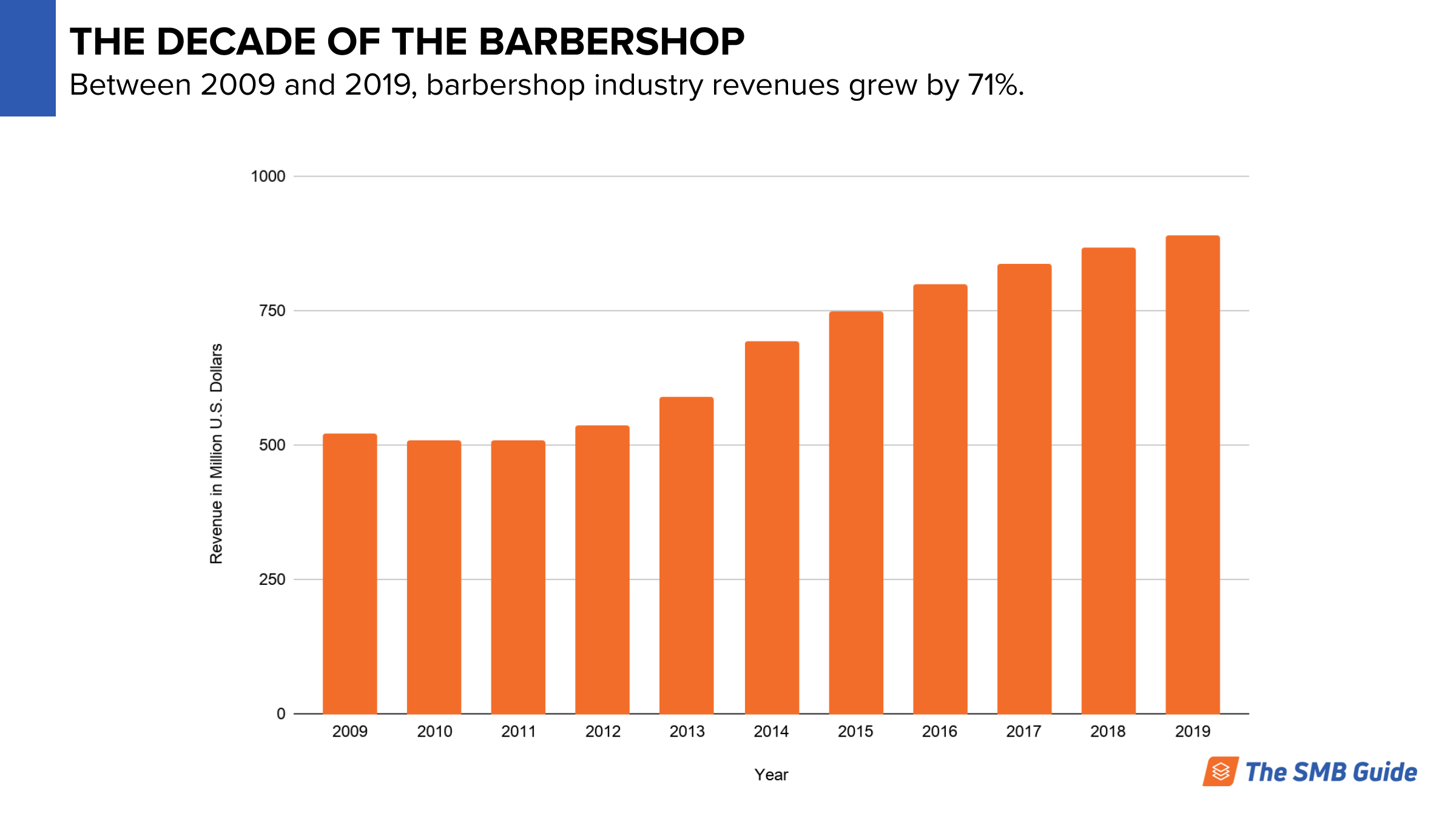 How to Start a Barbershop:
1. Refine your idea.
The barbershop industry today is highly competitive so you will have to understand the industry, see what others are doing to capitalize on trends and growing interest and stake out your place in the market.
Research existing barbershops. Find out as much as you can about how the big franchises conduct business, what services they offer, and in which ways they are doing things differently. Likewise, research smaller, successful, independent shops, and learn about the approach they take to offering their services, marketing their brands, and innovating in the space. Pay attention to business models, supply chains, and quality of service.
Decide how you will compete. These days men are seeking more than just a haircut. They are looking for a barbershop experience that is more upscale, includes skincare and hair care services, and a place to socialize, relax, and network.
There are opportunities for creating hybrids. Some barbershops have coffeeshop-style waiting areas and sell clothes or hair care products. At the same time, there is also a need for in-and-out, quick-service offerings without any frills. Depending on your research into the industry, and what it is you want to achieve, seek a unique approach to what you will be offering the market.
Decide on a business model. There are three main business models in the barbershop industry: booth rental, commission, and full-time employment.
Booth rental barbershops ask barbers to pay a monthly fee. Essentially, the barbers are independent contractors who rent space in your barbershop.
The commission model is a partnership between the owner and individual barber where a percentage of each cut is paid as commission to the barber giving the cut.
Finally, there's the full-time employment model, wherein you employ a barber, pay them a salary, and possibly offer them other benefits.
Franchising is an option. Franchises, in some ways, make the process of starting a barbershop easier. They've done the thinking and planning for you. The concept, branding and business model are already in place, all you need is a location and funding.
Choose your role in the shop. Will you be playing a management role, focusing entirely on running and growing your business, or will you also be cutting hair part time?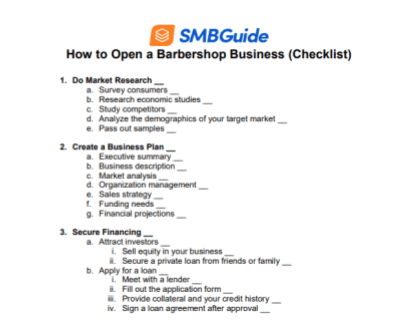 How to Start a Barbershop Business Checklist – Free PDF
Stay on task and cover your bases with our detailed checklist.
2. Create a barbershop business plan.
A business plan should describe your barbershop business and brand, show how your business will grow, define what it will need to succeed, and outline possible challenges your business is likely to face. This business plan is a road map for you in the early stages, and it can be used to get financing and attract partners.
Essentials for a barbershop business plan:
Executive summary.

Industry overview.

Market analysis.

Sales and marketing plan.

Ownership and management plan.

Operating plan.

Financial plan.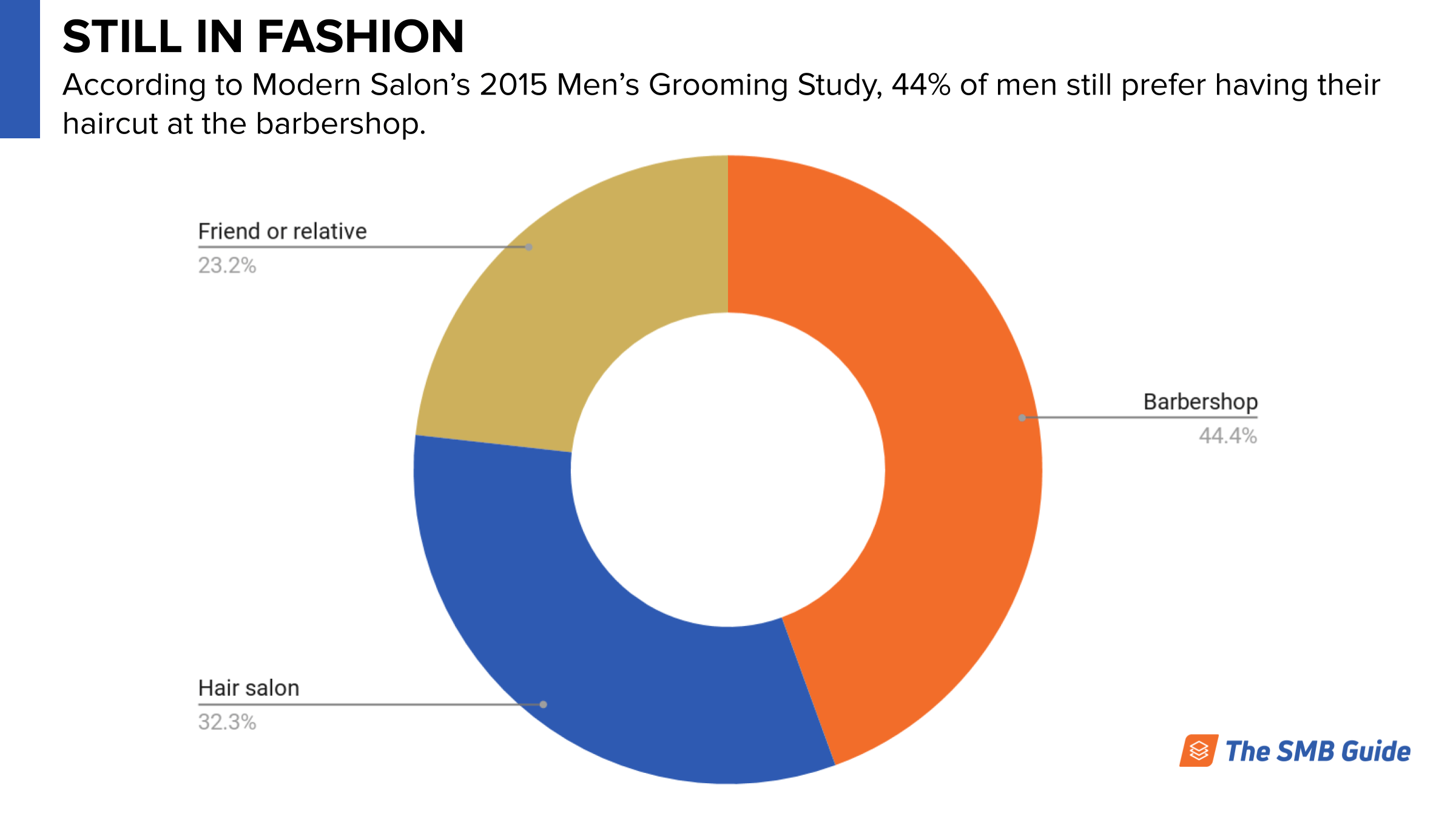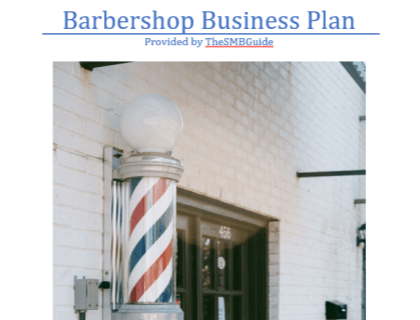 Barbershop Business Plan Template:
This template will help you to build your business plan from gathering and refining vital information to presenting it professionally.
3. Form your barbershop company.
Forming a business entity protects you from liability and can save you money on taxes. You have five possible legal structures to choose from for your barbershop: sole proprietorship, partnership, limited liability company, S corporation or C corporation.
Most barbershop owners choose LLC. This structure protects you from personal liability. LLC's are more flexible when it comes to taxes, but can be difficult to set up. See a list of LLC formation services providers.
Choose a name. Take it one step further and protect your business's name and logo with a trademark.
Register your company. File a DBA (Doing business as), or file LLC paperwork with the State, or register a trademark.
Get an Employer Identification Number. An EIN, or Federal Tax Identification Number, is assigned by the IRS to businesses.
Open a business bank account. Opening a business bank account that is separate from your personal accounts protects you from liability and gains you access to business banking services.
Apply for a business credit card. Having a business credit card is a good way to track business expenses, earn rewards, and have more purchasing power.
Buy business insurance. To protect your business from losses caused by lawsuits, fire, flood, theft etc., you need business insurance.
Put an accounting system in place. Track your businesses finances (expenses, debt, credit, tax etc.) with free accounting software or paid accounting software.
Put an inventory system in place. There is a range of inventory software. You can also use this guide to creating an inventory sheet to help you track everything your barbershop needs to run effectively.
Have contracts written up. Your barbershop will need a set of basic contracts. An employment contract is essential. Have a lawyer put one together or find one online.
Form Your Barbershop Business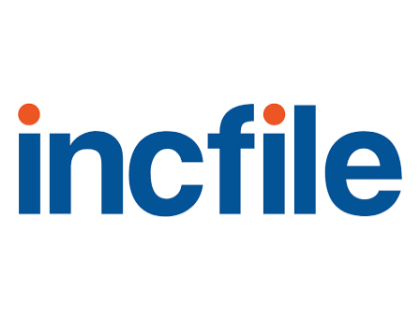 Easiest way to form an LLC, S-Corp, C-Corp or other business.
Get Started
Preparation & Filing of Articles
Free Business Tax Consultation
Verify Company Name Availability
Registered Agent Service (1st Year FREE)
4. Find funding.
To get set up and have the products and equipment you need to run your barbershop for the first few months, you'll need a substantial sum of money, which can come from a financial backer.
There are two main types of financing models available to small business owners. Debt financing is what banks, government programs, and money lenders offer. The business owner will have a certain amount of time to repay the loan with interest.
Equity financing is what investors offer. It is money they pay into the business for a stake in the business.
5. Find a location.
There is a lot to consider when deciding on a location for your barbershop. Depending on your budget, and the nature of your barbershop, you will be looking for certain characteristics that boost brand identity, attract your target market, and elevate chances of growth and success. Leasing commercial property is one of the biggest steps you'll take in starting a barbershop.
Tech Tools for Barbershops:
1. Salon Management Software This will help you schedule and manage appointments, process sales, and payments, and manage client information.
2. Accounting Software This will help you track your business's finances (expenses, debt, credit, tax, etc.).
3. Inventory Management Software This will help you track supplies and stock effectively.
4. Point-of-Sale Software POS systems allow you to accept a variety of payments for services and products, and track sales.
6. Set up your barbershop.
The design and layout of your barbershop and the furniture and decorations you choose are entirely up to you. If you want a minimalist feel, less is more. If you want to throw back to the 1950s, or even further, to the wild west, antiques are a must.
There are state cosmetology and barbering board requirements when it comes to setting up your barbershop, and it is important you make sure to comply with them.
Barbershop facility requirements:
Hot and cold running water.
Public bathrooms.
Drinking water.
Containers for trash and soiled items.
Cabinets that close properly.
35 square ft. at least around each barber chair.
What equipment does a barbershop need?
| Item | Price range |
| --- | --- |
| Clippers | $30.00–$180.00 |
| Shears | $10.00–$120.00 |
| Combs | $1.00–$25.00 |
| Hair dryers | $30.00–$250.00 |
| Barber pole | $100.00–$1,000.00 |
| After shave lotions | $7.00–$22.00 |
| Styling gels, wax, and pomades | $3.00–$35.00 |
| Hair care products | $9.00–$18.00 |
| Skincare products | $5.00–$25.00 |
| Straight razors | $13.00–$30.00 |
| Towels | $4.00–$40.00 |
| Capes | $1.00–$30.00 |
| Neck dusters | $3.00–$19.00 |
| Barber chairs | $350.00–$900.00 |
| Mirrors | $1.00–$10.00 |
| Lighting | $30.00–$140.00 |
| Nose trimmers | $11.00–$16.00 |
| Disinfectants | $12.00–$22.00 |
| Sterilizer | $120.00–$300.00 |
7. Secure suppliers.
A barbershop requires a lot of equipment, some of which need to be replaced constantly. Find a supplier for razors, clippers, styling gels, cleaners, sterilizers, etc., one that is affordable, timely, and has high-quality supplies. You can buy supplies online, where there is generally a greater selection and lower prices. Or, buy supplies from your local retailer, who might be able to deliver faster.
Barbershop Metrics: Profit Per Cut
One of the most important barbershop metrics is Profit Per Cut. Essentially, profit per cut tells you how much the shop makes from every cut after expenses. To find this number, take the total number of sales, subtract the percentage you pay your barbers and other monthly expenses, and then divide the result by the number of cuts done in that month.
Let's assume you charge $25 a cut and manage as a team to do 2,400 cuts a month. And, having a 70/30 split between barbers and shop, you pay barbers 70% of earnings. Lastly, let's put your monthly expenses (rent, supplies, utilities, etc.) at $4,000. Now we have the figures we need to calculate our profit per cut.
Step 1: Calculate the total sales. Multiply the number of cuts done by the price of each cut.
2,400 x $25 = $60,000.
Step 2: Calculate the total barbers' pay.
$60,000 x 0.7 = $42,000.
Step 3: Subtract barbers' pay from total sales.
$60,000 - $42,000 = $18,000.
Step 4: Subtract monthly expenses.
$18,000 - $4,000 = $14,000.
Step 5: Divide this total profit by the number of cuts done that month.
$14,000 / 2,400 = $5.83.
As you can see, $5.83 is your profit per $25-cut.
A good team will make your shop a success. Whether you employ full-time barbers, strike a commission-based deal, or charge booth rent, you should still aim to have only the best barbers you can find working in your barbershop. Each of them must have a barber's license.
Advice from Barbershop Owners:
| Source | Quote |
| --- | --- |
| | "With The Shop, I wanted to create a clean atmosphere where even a mother and her kids can feel comfortable when they roll through. I pay attention to things like that. If there's a kid in the shop, we change the music accordingly and take into consideration that we are a barbershop but also consider and respect our clientele. We get a lot of compliments, people notice it, and they appreciate it." |
| | "It's designed for masculine comfort. We chose substantial chairs and outfitted our stations with Kobalt toolboxes. We have flat-screen TVs, a putting green and a guitar for anyone to play. You can converse privately with your barber or join in shop-wide chatter. Clients can book their appointments online." |
| | "Keep it traditional and stay humble. Remember what it's about, the client. Barbering is not a hustle." |
| | "Finding the right location was difficult. In my research, a lot of hours were spent at different locations during various hours of the day. This helped me observe foot traffic and the ongoing trends at each potential location." |
9. Market Your Barbershop.
Getting the word out takes time and can cost a lot of money. There are many options when it comes to marketing, from social media campaigns to gift baskets for loyal customers, and it is amazing what you can achieve with little to no money and ample creativity and energy.
Register a domain name:
Before creating a website, register a domain name for your barbershop with a domain name registrar.
Create a website:
A must-have for every modern business is a website. Your website should be user-friendly, informative, and perfectly aligned with your brand. There are many website builders to choose from. Most of them have free versions and are packed with templates to help you get started.
Make online booking available:
Make it easy for your customers to book appointments with online booking, a must-have these days.
Social media:
Never overlook the power of social media. Facebook and Instagram lend themselves nicely to barbershops. Just remember that the point of social media is to actively participate in it: be accessible to your customers, share relevant pictures, videos and memes regularly and freely.
Use your space:
Consider using digital signage. You might want to have one or two screens put up in your shop, and instead of having them on a TV channel, use them to advertise, or display menus, promotional deals, or other information. You can design your own digital signage with free digital signage software.
Local search:
These days people most often find businesses by asking their phone about it. If you want to appear when someone asks "where is the nearest barbershop?" Be sure to register for Google My Business. Also, consider setting up a Yelp! page and asking happy customers to rate your business there.
Pay-per-click advertising and optimizing your website for search can also have huge payoffs, but you'll either need to research these topics or hire a local agency to help you.
10. Host a Grand Opening.
Your barbershop is ready to open its doors. A grand opening is a good opportunity to introduce your shop to the community and to attract attention. Be sure to advertise your grand opening in the local paper and on social media. You could also start handing out flyers a week or so in advance. You want as many people there as possible.
Having said that, be certain everything is where it needs to be and that there are enough tools and supplies for the day, and make sure your staff knows exactly what to do and how to act.
FAQs: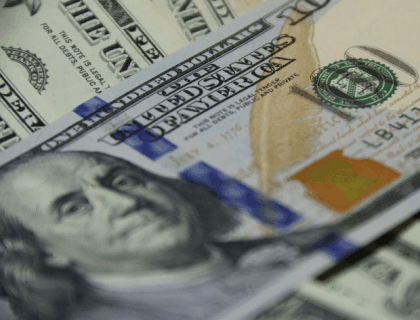 How much does it cost to start a barbershop?
Starting a barbershop costs roughly between $120,000 and $150,000. The cost depends on your business model, rent, government registration fees, and licenses and permits. Don't forget to factor in the cost of barbershop supplies.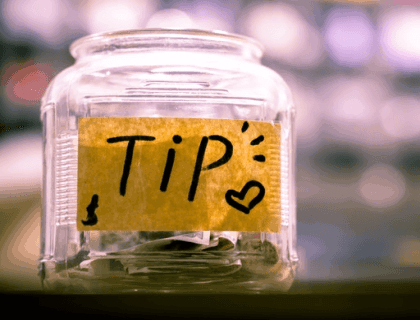 How much money can you make owning a barbershop?
Estimates run from as low as $30,000 up to as high as $180,000 per year. It all depends on the location, expenses, whether you charge booth rent or pay commission and salaries, and whether or not you are going to be cutting hair as well as managing the shop.
Do you need a license to own a barber shop?
This depends on your state's license requirements. Generally, you don't have to be a licensed barber to own a barbershop.
How do I start a successful barber shop?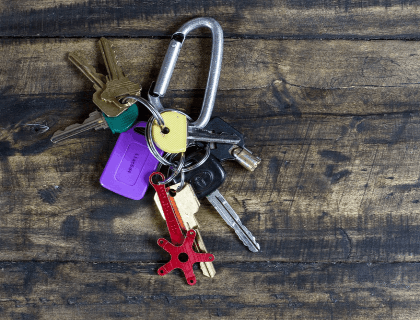 How much do barbers pay for booth rent?
The average booth rental costs between $250.00 and $1,200.00 per month based on the shop and location.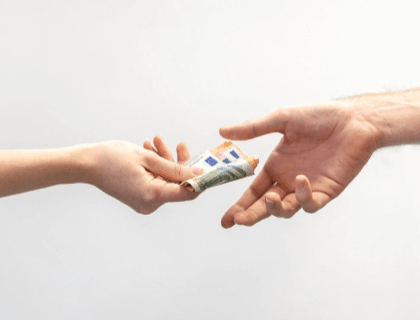 Do barbers make a lot of money?
On average, barbers get paid $12 an hour. More experienced barbers may ask as high as $22 an hour.
How do barbers do taxes?
It depends on the business structure of your business. Most barbershop owners choose an LLC business structure. This choice protects business owners from personal liability and it's more flexible when it comes to taxes.
How far apart should barber chairs be?
Barber chairs should be spaced 4.5 to 5 feet apart to provide ample room for each barber.
Is a barber shop a profitable business?
Yes. The barbershop industry is estimated to reach total revenues of $910 million in 2020.
What is the average barber salary?
A barber earns an average salary of $19,000 to $72,000 per year, depending on expertise, experience, state, and employer.
How much does it cost to rent a chair at a barber shop?
It costs between $250.00 and $1,200.00 per month, according to our research. However, the cost will depend on the employer, and the barber's skills and experience.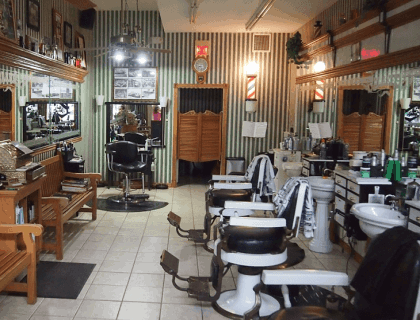 What are the types of barbershop businesses?
Hybrids.
Mobile barbershops.
Throwback barbershops.
Brand cafes.
Mancave salons.
Pop-ups.
Airport barbershop booths.
Crowdsourced barbershop apps.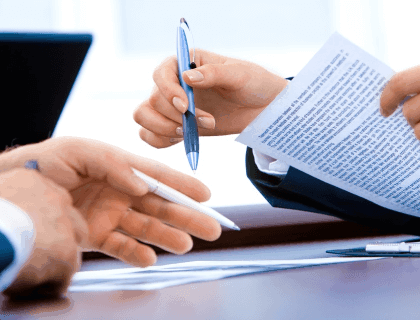 What licenses and permits do I need to start a barbershop?
Business operating license.
Certificate of Occupancy.
Building permit.
Fire department permit.
State cosmetology or barbering license.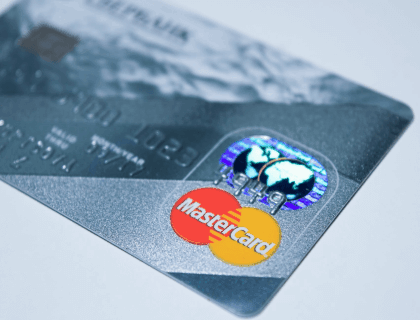 How can I open a barbershop with no money?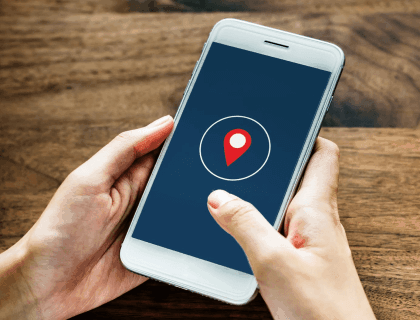 Any tips for choosing a location for a barbershop?
The location should be easy for others to find.
There should be enough parking nearby.
The location should be highly visible.
Your target demographic should live or work in the area.
The space needs to fit your plans.
The space should be in good condition.
A defining feature would be a bonus.
There should be constant foot traffic.
The area should be clean and safe.
The building should be well-insulated, free of mold and dampness, and secure.
The plumbing, electricity, and heating should be reliable.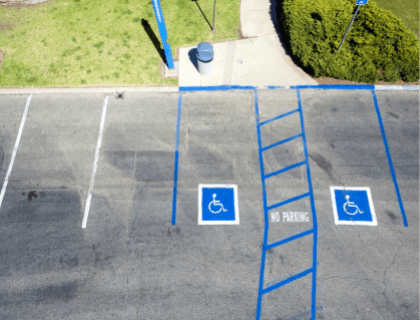 How many parking spaces does a barbershop need?
There should be no less than three parking spaces nearby for every 1,000 square feet of space you have in your barbershop, according to our research. Keep in mind that there will most likely be local guidelines to follow.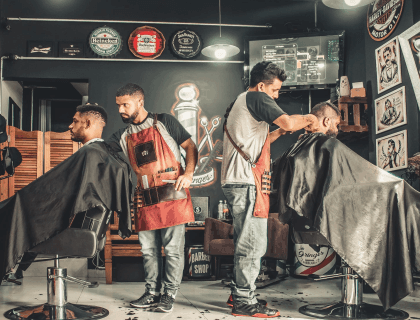 How do I attract the right barbers?
Advertise on your website and industry websites.
Use social media.
Advertise in hairdressing magazines and journals.
Network.
Ask existing staff members to spread the word.
Put up a sign in the window.
Post to job sites using Betterteam.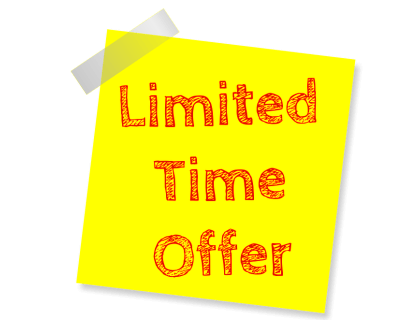 Any ideas for a barbershop grand opening?
Offer $5 cuts.
Invite local celebrities for free cuts.
Partner with a local charity.
Have live music.
Have a bold theme.
How much does it cost to become a barber?
A state-recognized barber program costs between $2,000 and $11,000 depending on the school.
Do you need a degree to be a barber?
No, you don't need a degree, only a license from an accredited school.
How much is insurance for a barbershop?
On average, barbershop owners pay $425 a year for general liability insurance and $455 a year for professional liability insurance.
What is the difference between barber school and cosmetology?
The difference is in what is taught. Both professions cut, style, and wash hair, but barbers generally focus on cutting men's hair, and they are licensed to shave with a straight razor.
How much does beard-trimming cost?
An average trim costs $15.
Do barbershops do eyebrows?
Yes, barbers will trim eyebrows with a clipper, but won't tint or do any delicate shaping.
How much does an apprentice barber earn?
On average, an apprentice barber can earn between $9.93 and $13.90 per hour.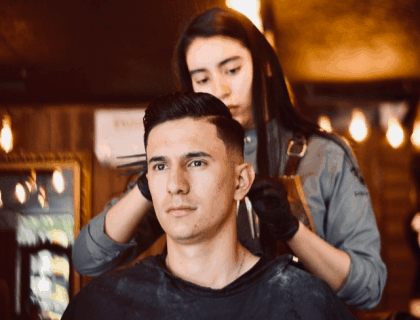 What should I consider when starting a barbershop for men?
Who is your ideal customer?
What products and services will you provide?
Is your pricing right for your target customer?
What sort of customer experience are you going to offer?
Is your location right for your goals?
How do barbershops clean their tools?
According to health and safety standards, all barbershop equipment, implements, tools, and materials need to scrubbed with soap and then disinfected with EPA-registered bactericidal, fungicidal, and virucidal disinfectants, or isopropyl alcohol, and ethyl alcohol.
How does a barbershop get barbers?
Barbershops can attract barbers by advertising on their website, industry magazines, local newspapers, and across social media platforms. Networking at industry and community events, and asking existing staff to spread the word are also effective ways to get new barbers. You could also post the position to job sites using Betterteam.
What are the ongoing expenses for a barber shop?
There are three areas that make up your running costs, or expenses. They are material costs, overall costs, and employee costs.
Material costs relate to the supplies you need for delivering your barbering services, as well as to the products and items you sell.
Overall costs include rent, utilities, advertising, loan repayments, subscriptions, insurance, internet, etc.
Employee costs often make up the bulk of your expenses as they constitute salaries, commissions, taxes, etc.
Can I still start a barbershop if I am not a barber?
Yes. You will need a business license, a location, and a team of licensed barbers.
Do startup barbershops usually last?
There aren't barbershop-specific failure rates available, but according to the U.S. Bureau of Labor Statistics data, roughly 20 percent of small businesses fail within their first year, and about 50 percent fail within 5 years.
Should I put full dividers between barber chairs?
Ultimately, the layout of your barbershop is up to you. However, part of a barbershop's appeal is that it is a social place where open conversation and interaction are often encouraged.
What are the benefits of owning your own barbershop as opposed to working as a barber for someone else?
The major benefit of owning a barbershop is that you can make more money. As a barbershop owner, you can rent booths to barbers, or have a 70/30 split with the barbers, while at the same time cutting hair yourself. That's not to mention the greater sense of self-accomplishment that comes with starting and running a successful business.
How difficult is it to run a barbershop?
Starting and running a barbershop is a challenge. Most of the responsibility falls on your shoulders, from managing employee schedules and inventory to implementing marketing strategies and complying with tax regulations.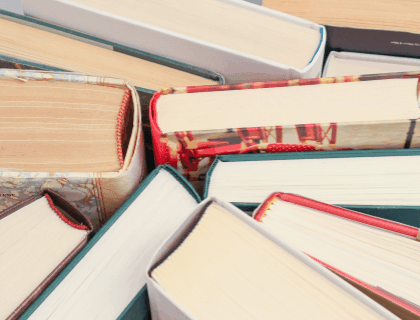 What books should I read before starting a barbershop?
"Barbershop Now!: How to Open A Barbershop" (Volume 1) by Eric Ryant and Jeff Grissler
"Ready, Set, Go!: The Start-Up Guide for Opening, Remodeling & Running a Successful Barbershop" by Eric Ryant and Jeff Grissler
"The Wealthy Barber" by David Chilton
"The Art of The Start" by Guy Kawasaki