How to Open a Pizza Shop
Detailed guide with a downloadable checklist. Includes information on business formation, licensing, fees, equipment, facilities, and hiring.
Updated on March 31st, 2020
The SMB Guide is reader-supported. When you buy through links on our site, we may earn an affiliate commission. Learn more
The pizza industry is lucrative but competitive. In 2018, the pizza industry's total revenue was $45.1 billion, of which chains constituted 58.9% and independents 41.1%.
The industry is growing. It is expected to reach a total annual revenue of $47.2 billion by 2023. There were roughly 75,000 pizza businesses in the U.S. in 2018, with over 5,000 of them closing their doors.
Technology is playing a much bigger role in the industry. Research shows that social media, online ordering, and delivery technology are giving brands a competitive edge. Domino's will soon take the top spot from PizzaHut because it embraced technology and sought new ways of reaching customers.
There is a growing demand for pizza in the U.S. and internationally. According to a recent survey, 83% of consumers eat pizza at least once a month, and a 2018 industry census reported that 60.47% of respondents noted an increase in sales in 2017.
It is a difficult, somewhat saturated environment, but here are steps to follow to lay down a solid foundation from which to compete.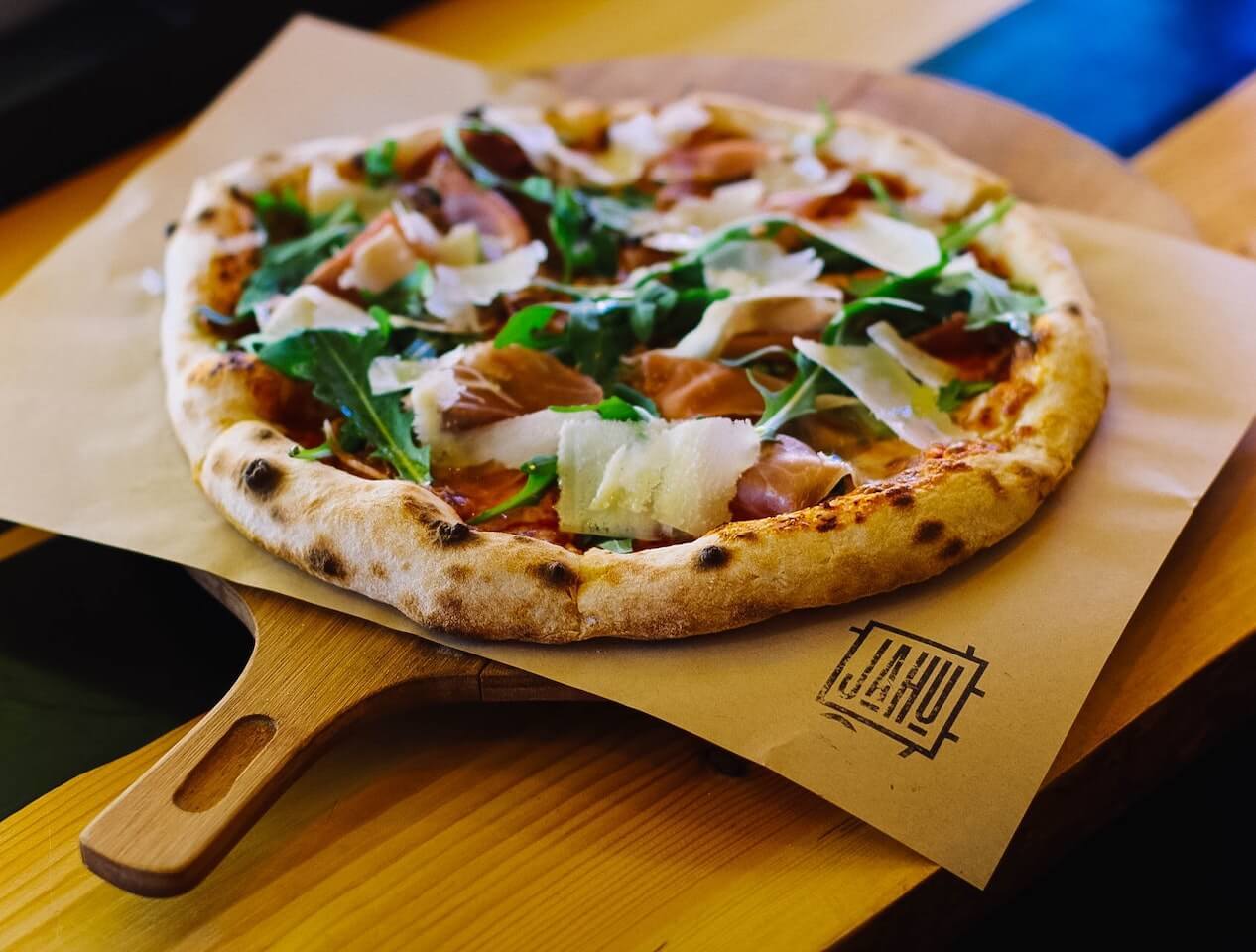 How to Open a Pizza Shop:
1. Choose between franchising and independent ownership.
There are pros and cons to each of these options, and the decision will ultimately come down to you and your taste for risk and responsibility, your strengths, and budgetary constraints.
Franchises perform better than independents. In 2018, sales by chains and franchises were 70% higher than that of independents, and amounted to $745,557 on average per store. Independents reported $443,258 on average per store.
Independent Ownership vs Franchise:
| Independent Ownership | Franchise |
| --- | --- |
| All responsibilities fall on you. From creating the menu to building a brand and positive reputation, the independent owner shoulders it all. | Initial responsibility is shared with the franchise, with a proven concept, established brand and reputation, clear marketing strategy and business concept all handed to you. |
| You keep all the profits. You don't owe a larger corporation royalties, fees or dues. You have more control over the budget, but you will carry more of the initial costs of starting up. | There is often a franchising fee of up to several hundred thousand dollars, royalties and national advertising campaign fees, and proof of startup funding. |
| You have far more creative control over branding, menu changes, employment structure, and ambiance. | Business and menu guidelines have already been developed. Very little control over menu items and decor. |
| Having significant knowledge and experience in the industry is essential in creating and running your own pizza shop. | A franchise is a successful business model, so very little experience working in the hospitality industry is needed. What is more important is experience in business, and adherence to brand. |
| Without a track record of success, it is difficult to attract investors or source start-up funding. | Franchises generally source financial support more easily because of their proven track records. |
2. Decide what type of pizza shop you want to open.
There are four main types of pizza shop: delivery, take-out, take n' bake, and dine-in. Each type of pizzeria offers a different range of services and attracts different customers. Each one has different startup and management needs.
Delivery: Deliver pizza to customers. Orders are made online or on the telephone. Costs of insurance and delivery driver safety are major concerns, and customers will ultimately pay the increased cost of delivery.
Take-out: Offers take-out pizza over the counter. These establishments are often small, require fewer staff, no waiters, very little tableware and furniture, and less equipment.
Take 'n Bake: Offers the same services as a take-out only with even less equipment needed, as customers buy the pre-made pizza to bake at home. Does need more refrigeration and display cases.
Dine-In: Your typical pizza restaurant. It is the most expensive of the lot, requiring extensive kitchen equipment, furniture, tableware, music, lighting, waiters, etc.
3. Collect recipes and form the menu.
Your menu informs the way you build and market your brand. The ingredients you use, the flavors you experiment with, the traditions you follow and those you ignore or tweak will determine the equipment you need, the crowd you attract, pricing, staff, and start-up funding your shop will need. This is why you do this exercise before moving on to putting together your business plan.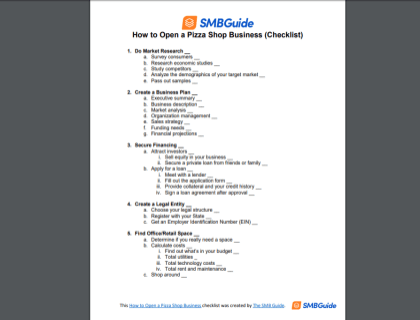 How to Open a Pizza Shop Business (Checklist)
Our How to Open a Pizza Shop Business Checklist is a comprehensive, step-by-step guide through the entire process of starting your pizza shop.
4. Make a business plan.
A business plan should describe your pizza business and brand, show how your pizzeria will grow, define what it will need to succeed, and outline possible challenges it is likely to face. This business plan is a sort of road map for you in the early stages, and it can be used to get financing and attract partners.
Essentials for a pizza shop business plan:
Executive Summary.
Industry Overview.
Market Analysis.
Sales and Marketing Plan.
Ownership and Management Plan.
Operating Plan.
Financial Plan.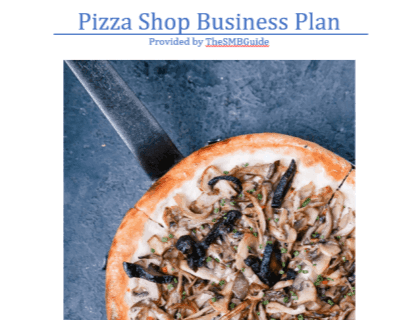 Pizza Shop Business Plan Template:
Our Pizza Shop Business Plan template will help you to build your business plan, from gathering and refining vital information, to presenting it professionally.
5. Form a legal entity.
There are six types of business structures from which to choose when registering your pizza business: sole proprietorship, partnership, cooperatives, limited liability corporation, C corporation, and S corporation.
Sole proprietorship is popular among small restaurants and family-owned businesses in the food service industry.
Form Your Business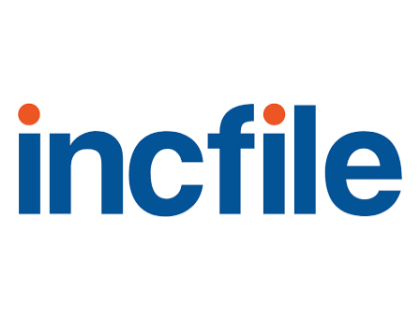 Easiest way to form an LLC, S-Corp, C-Corp or other business.
Get Started
Preparation & Filing of Articles
Free Business Tax Consultation
Verify Company Name Availability
Registered Agent Service (1st Year FREE)
Steps to follow to register your pizza shop:
Choose a name.
Register your company. File a DBA (Doing business as), or file LLC paperwork with the State, or register a trademark.
Get an Employer Identification Number. An EIN, or Federal Tax Identification Number, is assigned to businesses by the IRS.
Open a business bank account. Opening a business bank account that is separate from your personal accounts protects you from liability and gains you access to business banking services.
Apply for a business credit card. Having a business credit card is a good way to track business expenses, earn rewards, and gain more purchasing power.
Buy business insurance. Protect your business from losses caused by lawsuits, fire, flood, theft, etc.
Put an accounting system in place. Track finances (expenses, debt, credit, tax, etc.) with free accounting software or paid accounting software.
Put an inventory system in place. There is a range of inventory software, and this guide to creating an inventory sheet, to help you track everything your pizza shop needs to run effectively.
Set up payroll. Payroll can be incredibly complicated. There are small business payroll software providers to help you. Here is a guide to help you pay the right taxes.
Acquire pizza POS software. Pizza shop point-of-sale software is pivotal for taking orders and conducting sales. These days, POS systems carry menu items and prices onboard for easy access.
Have contracts written up. Your pizzeria will need a set of basic contracts. An employment contract is essential. Have a lawyer put one together or find one here.
6. Find funding.
Your pizza business will need start-up capital. You will need ovens, counters, ingredients, staff, a location, cash in hand, advertising, renovations, and a lot more.
Read these articles on financing your pizza shop:
7. Find a location.
When starting a pizza restaurant, the most important decision you'll make is choosing the right location. You may want to set up on a busy street in the city center, at a shopping center, or in a new mall. It is all up to you, but there are many things to consider before leasing commercial property.
8. Transform the location.
With your location, it's time to make the pizza spot of your dreams. Your budget will allow you to do some things and do away with others but take the opportunity to set your pizza place apart from the competition. What do you want to say about your place? Do you want to conjure in the minds of your customers a scene from a small village in the Naples of 100 years ago, or a New York-style hole-in-the-wall? Either way, all the elements, from lighting and seating to the flooring need to align under one theme.
9. Equip your pizza shop.
Good quality, reliable equipment is essential for running a successful pizza shop. It is important to buy the best equipment your budget will allow. Cutting corners on equipment will cost you later. Keep in mind that your brand and concept will determine a lot of the equipment you invest in. For example, if you're a traditionalist pizzeria, you'll need a wood fire brick pizza oven. If you want an eclectic feel for the restaurant, you'll need random, interesting artworks and furniture.
The kitchen is the heart of your restaurant, and so the layout is essential. There are many things to consider when setting up your pizza shop's kitchen. It needs to adhere to safety regulations, and it must be easy to work in. Bring your kitchen management staff in to help you make design decisions.
10. Source ingredients:
A recent study shows the quality of ingredients and the pizza crust are the deciding factors for consumers. Up 4% from 2016, 44% of consumers wanted fresh, high-quality ingredients and "the best crust" in 2018, and 49% are after more authentic pizzas.
You can source ingredients from local producers and broadline food service distributors. Depending on your needs, you might want to get most of your ingredients from providers who grow them locally. For other ingredients it makes more sense to go with a broadline distributor. In 2016, there were 16,500 distribution companies operating across the U.S.
Sourcing locally: Visit local farmers, farmer's markets, local breweries, expos and exhibitions to form relationships with local producers of the ingredients you need.
Broadline: Operating sophisticated warehouses and massive supply chains, a broadline distributor services a wide variety of accounts with a wide variety of products nationwide. Some are regional. Sysco, US Foods, and PFG/Roma are examples of such distributors.
11. Hire staff.
Regardless of the size of your pizzeria, there are a number of roles that need filling if your business is to be successful. In the beginning there will be an overlap of duties while your business grows, but in time you will need to employ people to fill specific roles. There are hiring tools to help you with attracting, on-boarding and keeping track of applicants.
Staff requirements for a pizza shop:
| | |
| --- | --- |
| Managers | Your most important employee, a manager will handle purchasing, track inventory, train and manage both front-of-house and kitchen staff, and do marketing. Managers at restaurants are paid an average of $42,387 a year. |
| Pizza chef | If you are experimental with your pizza offerings and want to make signature pies that will set your pizza shop apart from the others, you'll need a chef. Expect to pay your chef roughly $48,000 a year. |
| Cooks | Cooks assist the chef, doing simple preparation while the restaurant is quiet or before the restaurant opens. Cooks are paid an average of $575 to $650 a week. |
| Bartenders | A bartender serves your customers drinks. They also prepare the bar, order supplies, check the liquor requisition sheet and inventory, and then clean up the bar area just before closing. A bartender is paid an average of $16 an hour, tips included. |
| Servers | The front line of any restaurant, good servers make a good impression and keep customers coming back. They must be able to handle pressure, multi-task, serve several tables at a time, be friendly and maintain a positive attitude. Generally, servers are paid minimum wage plus tips. |
| Dishwashers | Dishwashers ensure there are always clean dishes and cutlery available. They are paid minimum wage, usually. |
| Cleaners | You'll need someone to clean the tables and floors, and the kitchen and toilets before service starts, and after. Cleaning staff work for minimum wage. |
| Host | In the beginning you may choose to be the host, but as your restaurant grows you might want to employ someone part time to greet guests, seat them, take reservations and work the cash register. They should be people-oriented and organized. Hosts are paid minimum wage, mostly. |
12. Market your pizza shop.
Marketing takes time and can be costly. There are many options when it comes to marketing, from images posted to social media to daily specials, and it is amazing what you can achieve with little to no money and ample creativity and energy.
Create a website:
A must-have for every modern business is a website. Your website should be user-friendly, informative, and perfectly aligned with your brand. There are many website builders to choose from. Most of them have free versions and are packed with templates to help you get started. Make online ordering and booking available for customers.
Social media:
Never overlook the power of social media. Facebook and Instagram lend themselves nicely to pizza shops. Just remember that the point of social media is to actively participate in it. Be accessible to your customers and share relevant pictures, videos and memes regularly and freely.
Use your space:
Consider using digital signage. You might want to have one or two screens put up in your pizzeria, and instead of having them on a TV channel, use them to advertise, or display menus and items on the menu, promotional deals, or other information. You can design your own digital signage with free digital signage software.
Local search:
These days people most often find businesses by asking their phones about it. If you want to appear when someone asks "where is the nearest pizza shop?", be sure to register for Google My Business. Also, consider setting up a Yelp page and asking happy customers to rate your business.
Pay-per-click advertising and optimizing your website for search can also have huge payoffs. Do extensive research on these topics or hire a local agency to help you.
Similar resources:
FAQs: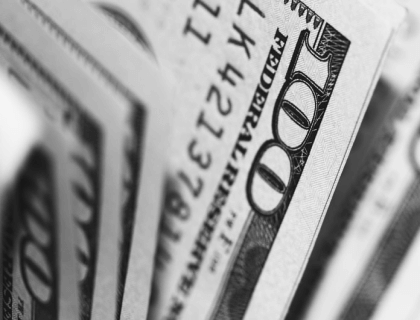 How much does it cost to open a pizza shop?
It costs between $20,000.00 and $275,000.00 to start a pizza business. Common costs include a conveyor pizza oven for between $5,000.00 and $30,000.00, a counter and a few booths costing up to $100,000.00, and mozzarella at $11.00 a pound.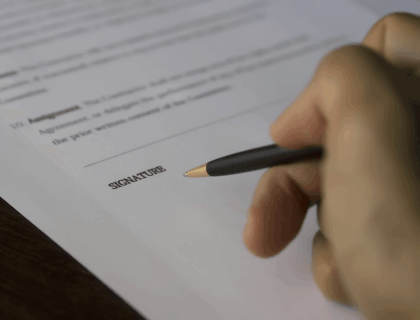 What licenses do you need to open a pizza shop?
Business License.
Liquor License.
Food Service License.
Food Handler's Permit.
Sign Permit.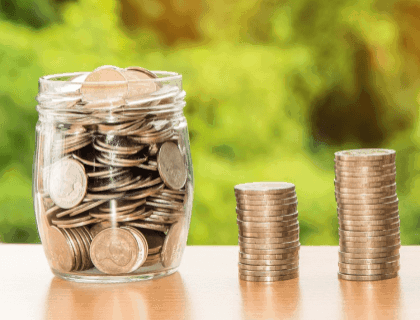 How much does a pizza shop make a year?
The yearly U.S. average revenue is $450,000.00 per pizza place. In the industry, profit margins vary from 7% on the lower end, to 20% for the more successful pizzerias. Thus, profits could range from $31,500.00 to $90,000.00.
Is opening a pizza shop profitable?
It can be. Profit margins in the industry vary from 7% to 20%. Considering that the average revenue is $450,000.00, profits could range from $31,500.00 to $90,000.00.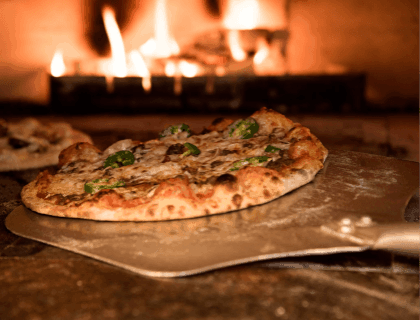 What equipment do you need to start a pizza restaurant?
Pizza oven.
Pizza peels.
Pizza baking stones.
Basic utensils.
Pizza cutters.
Dough dockers, pans, and sheeters.
Boxes.
Pizza delivery bags.
Tables and chairs.
Refrigeration.
Preparation counters.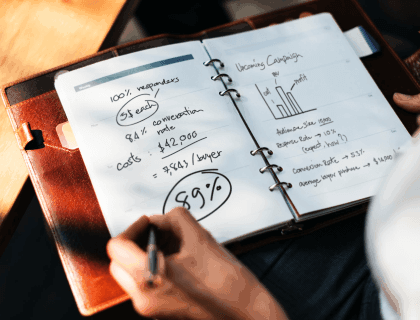 How do you market a pizza shop?
Offer group combo packages.
Invite restaurant reviewers and social media "influencers."
Offer coupons for a limited time only.
Daily specials.
Offer free rewards.
Create a mobile app.
Support and promote community events.
Host live music evenings.
Sponsor local fundraising programs.
Run pizza advertising campaigns on social media platforms.
How much does a used pizza oven cost?
Depending on the type and size, a pizza oven can cost anywhere between $1,000.00 and $30,000.00.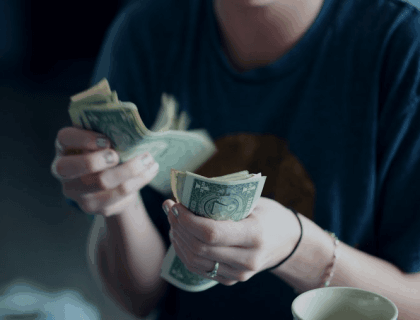 How much do pizza shop owners make?
Pizza parlor owners earn between $42,000.00 and $70,000.00 on average a year. Your income will depend on the state in which your pizza business is operating.
What is the best temperature for a pizza oven?
The best temperature for making the perfect pizza is between 700 and 800 degrees Fahrenheit.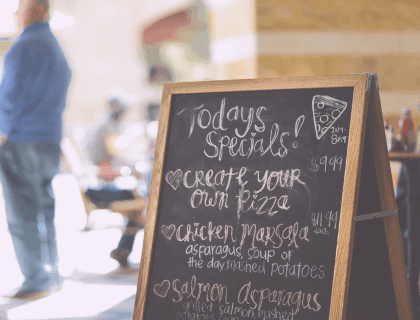 What are some tips for deciding on pizza restaurant menu items?
Keep the guest in mind when deciding on items.
Strike a balance between unique, trendy pizzas, and traditional favorites.
Keep menu items easy to prepare.
Keep in mind the cost of making each item.
Don't offer a huge selection.
Have the same ingredients in more than one pizza to minimize wastage.
Try to convey the essence of the idea behind your pizza shop through the menu.
The menu should never be static.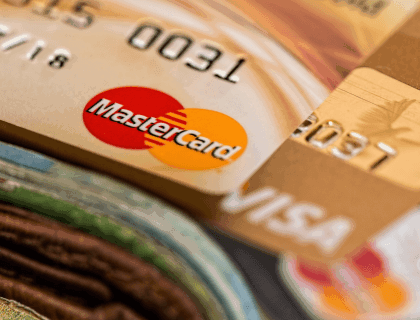 How do I fund my pizza business?
Use a credit card.
Use your 401(k).
Ask your friends and family.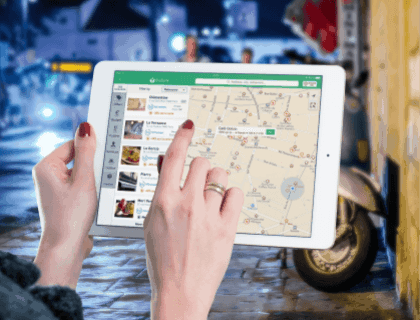 What should I consider when choosing a location for a pizza shop?
The location must be easy to find.
It should be highly visible.
Your target demographic should live or work in the area.
The space should be right for your plans.
You may want to transform the location; be mindful of associated costs.
What are some tips for pizza shop design?
Visit competitors and take note of what works.
Decide on a color palette for your brand as a whole.
Pick the furniture that best describes your brand and taste.
Create a memorable, standout feature.
Use lighting to accentuate central pieces and set the mood.
Use soft and hard surfaces to control the noise.
Spend more on what people will see and remember, and less on what is out of view.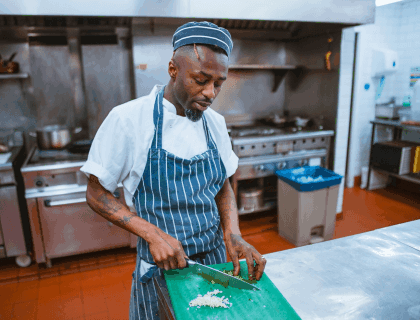 What are some things to consider for a pizza shop kitchen floor plan?
Space efficiency.
Simplicity.
Cleanliness.
Safety.
Workflow.
Supervision.
Energy efficiency.
Accessibility.
Ventilation.
Maintenance.
How much money should go to payroll at a pizza restaurant?
No more than 50 percent of your gross sales should go to payroll, which includes your salary. Ideally, you want to get to the position where payroll costs amount to only 35 percent of your gross sales.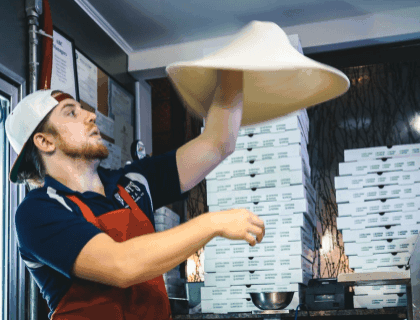 How do I attract the right pizza shop staff?
Advertise on your website and industry websites.
Use social media.
Advertise in pizza interest magazines and journals.
Network.
Ask existing staff members to spread the word.
Put up a sign in the window.
Post to job sites using Betterteam.
How many pizzas can be made in an hour?
It depends on the type of oven you have. A convection oven can make 40 pizzas an hour, a conveyor, 80, a deck, 50, and a brick oven, 80.
Which cheese is best for pizza?
Mozzarella cheese is the most commonly used cheese, but cheddar's sharp flavor is often associated with pizza. Sprinkle parmesan cheese over the tops of pizzas for extra flavor.
How do you photograph a pizza?
Use direct sunlight or natural lighting.
Get creative with camera angles.
Side-lighting ensures the cheese doesn't look greasy.
Don't leave the pizza in the oven for too long.
Take a photograph straight out of the oven.
Hold back on the sauce.
Try to get the cheese-pull look.