Hiscox Reviews
Learn more about Hiscox Business Insurance. Find Insurance Reviews, Pricing, and Answers to Common Questions about Hiscox products.
Updated on November 24th, 2019
The SMB Guide is reader-supported. When you buy through links on our site, we may earn an affiliate commission. Learn more
Pricing:
| Plan | Monthly Pricing |
| --- | --- |
| Professional Liability | From $22.50 |
| General Liability | From $19.17 |
| Business Owners Liability | From $41.67 |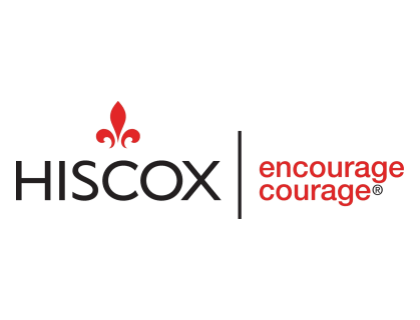 Review:
Pros: Industry-specific coverage solutions. Claims can be filed 24/7.
Cons: Only some products are available online.
Bottomline: Hiscox has a reputation for excellent customer service and is transparent about their insurance pricing.
Key Information:
| | |
| --- | --- |
| Founder | Robert Hiscox |
| Founded | 1901 |
| Headquarters | New York, NY |
| Number of Employees | 1,000–5,000 |
| Number of Customers | 150,000+ |
| Co-CEOs | |
| Address | 520 Madison Avenue, 32nd Floor, New York, NY, 10022 |
| Phone Number | 1 (866) 283-7545 |
| Website | |
News & Activity:
Reviews:
| Source | Review |
| --- | --- |
| | I have been in business almost 19 years and have never had a claim. I have shopped around for insurance may five times in almost 20 years . To be honest I thought they were all the same and charged the same . I honestly saw a Facebook ad for Hiscox and figured it was time to shop around again. I am now saving almost $700 a year and getting a million more in coverage. I couldn't be happier with the entire process from the online quote and original purchase to customer service when I have a question. Highly recommend this company |
| | I have been with Hiscox for over a year and although I have had no reason to use them in the likes of a claim, I found their service to be thorough and allow me to rest at night knowing that my small business salon and spa are covered day and night. Insurance allows the mind to be at ease and all bases covered. Thanks Hiscox my experience with your staff and your rates offered are more than fair and just. |
| | I am trying to legitimatize a small and scalable hauling/delivery/moving business using my pickup truck and a friend of mine recommended Hiscox for commercial general liability insurance. Business has been reasonably successful and it seemed like Hiscox might be able to help based on the optimistic advertising I saw. Unfortunately, they were not interested at all in knowing exactly what I do and spoke to me for about a minute before referring me to their partner company "Bizinsure". So, I called THEM and, although I understood that BizInsure couldn't help me, rather than answering a few of my questions about the overall insurance business to educate myself, their representative literally forced me off the line by talking over me and hung up on me. So, neither Hiscox nor the company they recommended were at all helpful. Very, very disappointing. |
| | I have to say that dealing with them has been a pleasure. As a new business owner they have went above and beyond service helping me get the coverage I needed and at an affordable cost. |
| | Unfortunately, I can not recommend this company. They have been sending me tons of post cards in the mail and I get their online ads all the time. I inquired about their liability insurance for my small business as I am a social worker in private practice in California. Interestingly, they turned me down because a very small part of my practice is supportive counseling services to dying clients. The reason: Hiscox is fearful that due to the new assisted-suicide law passed in California that there will be an increase of lawsuits for those of us that provide counseling to the terminally ill. Huh?!? Face it, we are all mortal. We are all going to die at some point. Doesn't it even seem a bit discriminatory to say we won't do business with you because you work with dying clients? Hiscox, I am very disappointed in you! |
FAQs:
What is Hiscox?
Hiscox is an international specialist insurer that provides home insurance cover, including household contents and valuables.
How much does Hiscox business insurance cost?
It depends on which plan you select. Professional liability coverage starts at $22.50 per month while general liability insurance will cost you $19.17 or more per month. The Business Owners' Policy starts at $41.67 per month.
What does Hiscox small business insurance offer?
What is Hiscox data breach insurance?
Hiscox Cyber Insurance covers any data breaches that your business may encounter due to targeted attacks or even misplaced equipment. Hiscox's Cyber Insurance strategy prevents, detects, and mitigates risk by monitoring your networks, reviewing response plans, and ensuring against financial risk. Hiscox also educates employees about the importance of cybersecurity.
Hiscox vs Hartford: who is the better insurance company?
The Hartford is an American insurance company that provides business, home, and auto insurance. Both Hiscox and Hartford are highly rated insurance providers who offer customized policies depending on your business needs. It is advisable to obtain quotes from both companies to help you make an informed decision.
What is the Hiscox insurance rating?
Hiscox Inc. has received an "A" rating from the insurance rating agency, A.M. Best and the S&P stock market, and an "A+" from Fitch.
What does GL insurance cover?
Hiscox's general liability insurance protects your business from injury claims and associated medical costs, as well as property damage, personal injury, electronic data liability, and actions by your full-time or part-time employees that may tarnish your business's reputation.
How does Hiscox photography insurance work?
Hiscox photography insurance provides coverage for professional photographers who work in a variety of fields. With Hiscox, photographers are able to buy insurance directly online in most states, and rates start as low as $22.50 per month.
Is there a Hiscox Atlanta branch?
Yes. The Hiscox Atlanta branch is located at 5 Concourse, Parkway Suite 2150, Atlanta, Georgia. You can reach the ATL office at 1 (404) 692-6828. For other Hiscox USA locations, visit hiscox.com/hiscox-us-locations.
What is Hiscox Insurance's phone number?
You can speak to a Hiscox customer service representative by dialing 1 (866) 283-7545.
How can I get a Hiscox business insurance quote?
While on Hiscox's website, click "Get a Quote" on the homepage. Alternatively, you can call Hiscox's customer service team on 1 (866) 283-7545.
Are there any alternatives to Hiscox?