Google Nest Secure Alarm
Learn more about the Google Nest Secure security system for small businesses. Includes info on Google Nest Secure, pricing, reviews, and questions answered.
Updated on December 2nd, 2021
The SMB Guide is reader-supported. When you buy through links on our site, we may earn an affiliate commission. Learn more
Updates:
Updated 2nd of December 2021
Google discontinued the Nest Secure Alarm system in 2020.
The Google Nest Secure was a security system provided by Google. Only one package was available, but additional equipment could be purchased from the Nest Secure store. The system worked over WiFi and could be operated by using the Google Best app.
Pros and Cons:
Pros
Easy to set up and install.
Additional equipment can be purchased.
Professional monitoring is optional.
Cons
The app does not always work when disconnected from WiFi.
Some customers think that warning alarms are too soft.
Review:
The Google Nest Secure system is easy to set up and install and works with other equipment that integrates with the Google Assistant. The starter package is a bit more expensive than starter packs from Frontpoint and SimpliSafe, but overall it is a great system.
Highlights:
The system integrates with equipment that connects to the Google Home.
You can set up the system yourself or have a professional install it.
Additional equipment is available for purchase.
The system can be armed or disarmed with the tap of your tag.
Shortcomings:
Professional monitoring is outsourced to Brinks Home Security. While it makes sense for Google to use an external company that specializes in security, this means that your information will be shared with Brinks as well.
Compared to companies like Frontpoint and SimpliSafe, Google Nest Secure is far more expensive for a starter package with less equipment.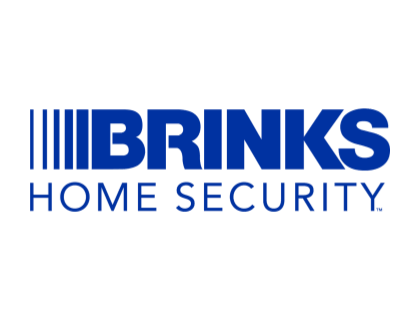 Brinks Home Security
Brinks Home Security is a security company with an excellent reputation in the industry. They merged with ADT in 2009 and provide home protection equipment as well as professional monitoring services.
Reputation:
The average rating on BestBuy.com is 4.2 stars (taken from 182 reviews). 59% of customers gave the Google Nest Secure a 5-star rating.
Customers report that the system is easy to set up and use and that any issues were quickly resolved by Google's support team. There were a few complaints about the app not working correctly when WiFi is disconnected.
Pricing:
The Google Nest starter pack costs $399.00 with free shipping. Professional monitoring through Brinks Home Security costs $19.00 with a 3-year contract or $29.00 per month on a month-to-month basis.
Google Nest Secure Starter Package:
There is only one package offered by Google Secure, which includes a Nest Guard, a Nest Tag, and a Nest Detect Sensor. The equipment works with the Google Nest App. While additional equipment is available, the starter package is sufficient for home protection.
Nest Guard: The Nest Guard is a hub that includes an alarm, keypad, and motion sensor. Google Assistant is built-in.
Nest Tag: The Nest Tag is a fob that arms or disarms your Guard by tapping it.
Nest Detect Sensor: The sensor detects when doors or windows are opened, and when there is activity nearby.
Google Secure Equipment Pricing:
| Equipment | Pricing |
| --- | --- |
| Nest Detect | $49.00 |
| Nest Hello Doorbell | $229.00 |
| Nest Hub Max | $229.00 |
| Nest Cam Outdoor | $199.00 |
| Nest WiFi | $149.00 |
| Nest Cam IQ Outdoor | $399.00 |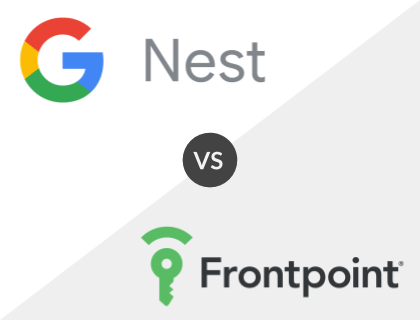 Google Nest Secure vs. Frontpoint:
Google Secure and Frontpoint's security packages differ quite drastically. Frontpoint has several packages ranging from $99.00 to $479.00 as well as additional equipment, while Google has one package and additional equipment. One of the benefits of using Google systems is the certainty that your system is compatible with equipment that integrates with Google Home.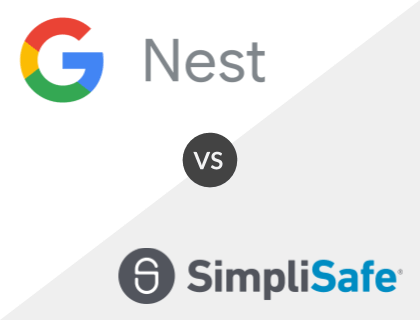 Google Nest Secure vs. SimpliSafe:
SimpliSafe offers five packages while Google only offers one. With SimpliSafe customers can purchase additional equipment as needed to create a more tailored system. Its pricing ranges from $229.00 to $489.00 per package.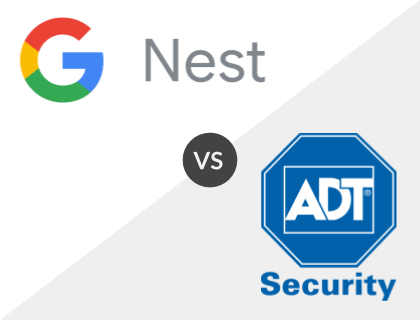 Google Nest Secure vs. ADT:
ADT has four packages ranging from $36.99 to $42.99 per month. The Google system is far easier to integrate with other systems, while ADT's equipment seems to work well mostly with each other. One benefit of ADT over Google's system is that ADT has a more robust package with several pieces of equipment.
Google Secure vs. Frontpoint vs. SimpliSafe Comparison:
| Feature | Google Nest Secure | Frontpoint | SimpliSafe |
| --- | --- | --- | --- |
| BBB Rating | A- | A+ | A+ |
| Installation | DIY or professional | DIY | DIY or professional |
| Starting Price | $399.00 | $99.00 | $229.00 |
| Mobile application | ✔ | ✔ | ✔ |
| Professional monitoring | ✔ | ✔ | ✔ |
FAQs:
Is Google Nest secure?
Yes, Google Nest Secure is safe to use in your home. The system can be monitored by Brinks Home Security for an additional fee.
What happens if someone unplugs Nest Secure?
The Nest Secure has a backup battery in the event that it is unplugged or if there is a power failure. There will be an alert if the Nest Guard is unplugged.
What comes with Nest Secure?
The Nest Secure package includes a Nest Guard, Nest Detect Sensor, and a Nest Tag.
Does Nest Secure call police?
If you pay for professional monitoring, Brinks Home Security will verify if a triggered alarm is a threat. If a threat is identified, they will contact the police if needed.
Does Nest Secure have a monthly fee?
The Nest Secure system has no monthly fee but there is a fee for professional monitoring.
Can the Nest outdoor camera be stolen?
Yes, the Nest Secure camera can be stolen, but your video footage will not be accessible to thieves and the footage cannot be deleted.
Does Nest Secure work without WiFi?
Users report that their system does not always work when WiFi is disconnected.
Do I need Nest Detect on every window?
Google suggests that for rooms with multiple windows, that clients place their Detect Sensor on a nearby wall to detect any motion in the room.
Can I use Nest Secure without a subscription?
Yes. You only pay for professional monitoring if you choose to have it.
Is Nest a good security system?
Yes. Most customers are very happy with their system.
Can Nest Detect work without Nest Guard?
No, the Nest Detect Sensor needs to work with the Nest Guard.