Google Fiber Review
Learn about Google Fiber small business internet services. Includes info on Google Fiber, free trials, pricing, customer reviews, and FAQs.
Updated on November 18th, 2019
The SMB Guide is reader-supported. When you buy through links on our site, we may earn an affiliate commission. Learn more
Google Fiber offers business internet services. Google Fiber's small business plans include uncapped, high-speed internet, gigabit routing, up to 13 static IPs, and dedicated customer support.
Pricing:
| Plan Name | Price per month |
| --- | --- |
| Fiber Business 1000 | $250.00 plus taxes and fees |
| Fiber Business 250 | $100.00 plus taxes and fees |
| Fiber Business 100 | $70.00 plus taxes and fees |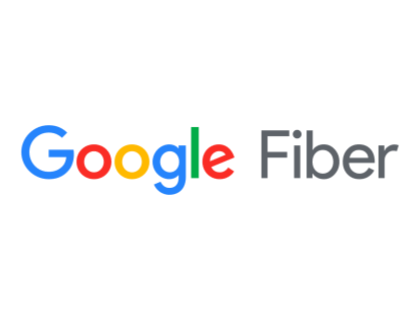 Review:
Pros: Offers 24/7 customer support, no rental fees, unlimited data, up to 1 Gbps upload and download speeds, and no installation fee for small businesses.
Cons: Limited network coverage. It does not offer a guaranteed service level agreement.
Bottomline: Google Fiber is a good option for small businesses looking for fast, uncapped internet with dedicated customer support. However, it is not available in all areas.
Key Information:
| | |
| --- | --- |
| Founder | Larry Page and Sergey Brin |
| Founded | 2012 |
| Headquarters | Mountain View, California |
| Number of Employees | 10,001 |
| CEO | Sundar Pichai |
| Address | 1600 Amphitheatre Pkwy, Mountain View, CA 94043 |
| Phone number | 1 (866) 777-7550 |
| Website | |
Reviews:
| Source | Review |
| --- | --- |
| | I've used Spectrum, AT&T Fiber, and Google Fiber. I highly recommend Google Fiber over the others. Google Fiber has just been amazing. Since the install, the speeds are always as advertised and I've had zero outages in over a year. It just works and it works well. |
| | I've used Google Fiber for about a year now. Ethernet speeds are phenomenal, but WiFi can be a pain. The Network Box is also the router and it can be a piece of crap, especially when there is a lot of other WiFi channel interference around it. The range is also pitiful. You can use your own router, but it can be tricky and doesn't play well with every brand. Do not let the install tech leave before they test everything. It took two months and multiple phone calls for them to figure out why our speed would randomly drop to 2Mbps. All good now, thankfully. |
| | I've had Google Fiber a couple of years now. 1000% better experience than we ever did with TWC/Spectrum. |
| | I use Google Fiber TV/internet with my own router. Works great. Outages/hiccups are very rare. It's debatable whether the higher speed tier is necessary. Most of the internet can't serve up at the speeds you can consume it at. No hidden fees and service charges. I just get a bill for the amount I signed up for. |
| | I had Spectrum, and the second Google Fiber became available, I switched. Google have been the best ISP I've ever had, hands down. With Spectrum, I never felt like I got anywhere near the speeds I was paying for. And every interaction with them was really quite painful. With Google, no matter what the time of day or what's going on with the weather or whatever, I get every Mbps. And whenever there's a problem, which is very rare, they're super responsive and will pro-rate my bill to make up for any loss of service. I would choose Google every time no matter what "special introductory rate" Spectrum are offering. |
FAQs:
Is Google Fiber a good internet?
Yes, Google Fiber offers reliable, high-speed internet. However, it is not available in all areas.
Is Google Fiber really that fast?
Google Fiber is one of fastest internet services available, although you will not necessarily reach the maximum possible speeds. While Google Fiber offers up to 1 Gbps upload and download speeds, a variety of factors, including hardware and software limitations, may affect internet speed.
What router does Google Fiber use?
Google Fiber provides a Network Box, which can be connected to Google Wifi or OnHub. You can also use your own router with the Google Fiber Network Box.
Is Google Fiber better than AT&T?
Google Fiber and AT&T both offer internet service plans with a maximum speed of 1Gbps, which places neither ahead of the other. However, AT&T does offer better deals and bundles.
Does Google Fiber offer unlimited data?
Yes, Google Fiber offers uncapped data.
What does Google Fiber cost?
Google Fiber's small business plans range from $70.00 to $250.00 per month.
What cities have Google Fiber?
Atlanta, GA.
Austin, TX.
Charlotte, NC.
Chicago, IL.
Denver CO.
Huntsville, AL.
Kansas City, MO/KS.
Miami, FL.
Nashville, TN.
Oakland, CA.
Orange County, CA.
Provo, UT.
Salt Lake City, UT.
San Antonio, TX.
San Diego, CA.
San Francisco, CA.
Seattle, WA.
The Triangle, NC.
What are the best Google Fiber alternatives?