GMX Reviews
Find out more about GMX email service with customer reviews, pricing, key information, and frequently asked questions.
Updated on December 17th, 2019
The SMB Guide is reader-supported. When you buy through links on our site, we may earn an affiliate commission. Learn more
GMX is a free professional email provider that allows business owners and their employees to create and manage business email addresses with up to 65 GB of email storage.
Pricing:
GMX is an entirely free email service.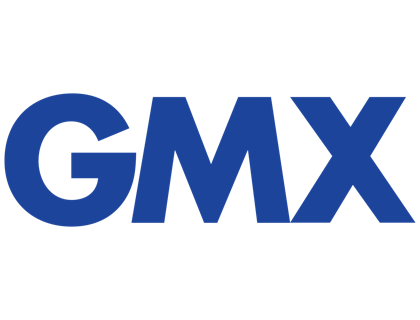 Review:
Pros: Ample inbox storage. No fees.
Cons: Inbox ads make it cluttered and overwhelming.
Bottomline: GMX is a functional free email service, but it does not have the same level of support and performance as popular platforms like Gmail.
Key Information:
| | |
| --- | --- |
| Co-Founder | |
| Founded | 1997 |
| Headquarters | Montabaur, Germany |
| Number of Employees | 2-10 |
| CEO | |
| Address | Brauerstr. 48, 76135 Karlsruhe, Germany |
| Phone Number | +49 89 143390 |
| Website | |
FAQs:
What does GMX stand for?
GMX stands for "Global Mail eXchange." In Germany, it stands for "Global Message eXchange."
Is GMX secure?
GMX regards itself as among the most secure email offerings. The company uses a smart spam security filter, robust PGP security, and antivirus software to prevent security breaches.
How do I create a GMX email account?
Select "Free Sign Up" on the GMX homepage.
Enter your name, date of birth, and country.
Choose your personal email address and then select a GMX domain.
Choose a password and fill in the security questions.
How do I delete a GMX email account?
Open your GMX email account.
Go to the "Home" tab in the navigation bar.
Select the "My Account" option.
Go to the "Account Details" category in the left sidebar.
Select "Delete Account" on the window that opens.
Select "Delete Account" again.
Enter your GMX password when prompted and then click "Save Changes."
How do I stop spam emails on GMX?
Mark spam emails as such in your GMX Mail account.
Alternatively, sign in to your GMX Mail account.
Go to the "Settings" option and select "More email settings".
Go to "Preventing junk mail" and choose "Safe and blocked sender."
Select the "Blocked Senders" option.
Enter the email address of the sender that you want to block.
Select the "Add to list" option.
Is there a free trial for GMX?
GMX is a free platform.
Customer Reviews:
lingbob
Reviewed: Jun 13, 2008
Source: Plusnet
Last time I tried GMX email, none of my emails were getting out.
Tanyac
Reviewed: May 30, 2018
Source: TomsGuide
I've tried GMX but the service is unreliable and my VPN provider says they have configured their services so they can't be white listed, meaning I'd have to disconnect from the VPN to send emails which defeats the whole purpose.
Dch48
Reviewed: Apr 27, 2011
Source: Avast
I use GMX as my primary email and have no problems at all.