Geico Reviews
Learn more about Geico small business insurance with a key information table and frequently asked questions.
Updated on November 18th, 2019
The SMB Guide is reader-supported. When you buy through links on our site, we may earn an affiliate commission. Learn more
Geico is a major insurance provider that sells small business insurance to companies across the United States. With Geico, businesses can access liability insurance, workers' compensation insurance and more.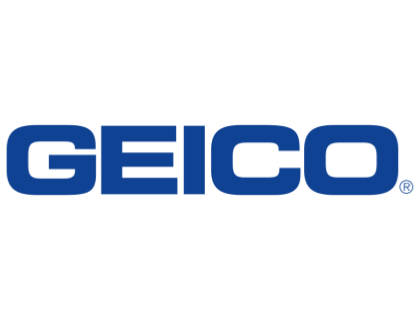 Review:
Pros: Wide variety of business coverage options. Competitive pricing.
Cons: Reviews suggest that customer service is lacking.
Bottomline: Geico is a major insurance provider with many different coverage options for small businesses.
Key Information:
| | |
| --- | --- |
| Co-Founders | Leo Goodwin Sr., Lillian Goodwin |
| Founded | 1936 |
| Headquarters | Chevy Chase, MD |
| Number of Employees | 10,001 |
| CEO | Bill Roberts |
| Phone Number | 1 (301) 986-3880 |
| Address | 5260 Western Avenue, Chevy Chase, MD 20815, United States |
| Website | |
News & Activity:
Reviews:
| Source | Review |
| --- | --- |
| | Anybody else experiencing problems with Geico? Billing errors #1 - overcharging and misreading paper checks - cashing them for wrong amountsRaising rates - when I called no reason given except that overall increases for the area Seriously? Roadside assistance - went from bad to worse. Took 13 minutes to get a rep who asks stupid q's until the phone battery dies. Finally get them to send a truck - there is no truck. Some untrained kid in his own vehicle working as an IC for a company Geico uses. And the Arrival time now is always an hour - their standard answer which is useless. They don't even send those surveys asking how the service is anymore - they know - it sucksNow trying to get my defensive driver credit and sent the receipt from the place - customer service gives me an email to send it to - sent it 3 times - no response. Finally get a letter from underwriting telling me to fax or mail it. Seriously? Fax or mail it? When you mail a check they can't even cash it for the right amount - and watch the billing - they seem to be getting an extra month every so often with their scheme that they charge you a month ahead for the following month's coveragePlus I get those underwriter update forms every few months now - used to come maybe once every few years - what the hell are they doing over there? Rant over. Looking for a new insurer = if all their basic ops are screwed up - I can only imagine how bad they'll be if I ever got into an accident. |
| | They are one of the worst insurance companies to work with if you are in a serious accident.Too many people buy GEICO because they can do it over the internet or telephone and because it is cheap insurance for some. IMO, it is not the equal of having insurance with companies like AMICA, Auto-owners, USAA, or Kemper. There are a whole host of average companies that I believe are better too.If you need to buy insurance first stop trying to do it over the internet. Go find a living, breathing independent insurance agent in a brick and mortar building that sells multiple lines of personal auto insurance. You'll not only get a good deal on insurance, but he/she will explain to you why you need certain types of coverage and what they do for you.I realize some people can't comprehend that they shouldn't do everything in life over a computer, but sometimes it is the case. Insurance is something best purchased from a living person. |
| | I still have Geico & have not had any problems, our bills are paid automatically & no problems. For towing etc we have AAA. |
| | I do agree that if you have no knowledge of insurance and how it works then you should not buy over the internet, but Geico has a customer service number you can call for help with that. Three years ago my husband fell asleep at the wheel and totaled his truck. We had just switched to Geico 2 months prior. Not only did we have a check in our hand for the total loss of the vehicle in 6 days, but we received more that what I expected! They also were very concerned for my husbands health during that time and paid out the medical payments portion again with no issues at all. Geico ended up paying over $35k total and when our renewal game it literally went up only $50 for 6 months! I was very satisfied and continue to be!" |
| | I have GEICO insurance, and it has always proved less expensive than its competitors whenever I have done comparisons, however not ridiculously less (i.e., not in the too-good-to-be-true category). I have not had a claim, so I can't comment about OEM parts. I would draw your attention to your legal right to choose your own repair shop, and that choice is dictated by the limited shops approved by Tesla. I'm sure a Tesla-approved shop would use original factory part |
FAQs:
How do I speak to a human at Geico?
You can get in contact with Geico customer support at 1 (800) 207-7847.
How do I report an accident to Geico?
You can report a claim online with a smartphone using the GEICO Mobile app, or by calling GEICO claims department at (800) 841-3000.
How do I get roadside assistance from Geico?
You can add Geico's roadside service to your policy for $14.00 a year, per car. Current policyholders can simply log in to their accounts from the emergency roadside service page.
Can I make a payment arrangement with Geico?
Yes, you can set up your payment plan using the mobile app.
Is Geico really cheaper?
It depends on your insurance needs. However, Geico is comparatively more affordable.
How can I get a quote for Geico small business insurance?
You can request a quote online by going to geico.com. Select the type of Geico business insurance that you would like to purchase, and click "Start Quote."
What is covered with Geico general liability insurance?
With Geico general liability insurance for small business owners, you will have coverage for things like property damage, physical injury, defense costs, and medical payments.
What is Geico professional liability insurance for?
Professional liability insurance is a type of Geico business liability insurance that protects businesses/individuals. This coverage is available if your business is liable for an error or omission, or if your services could result in physical harm.
Can I purchase Geico contractors' insurance?
Geico does not have a policy specifically for contractors, but you can purchase Geico Workers' Compensation insurance if you are worried about your workers getting injured on the job site.
Can you suggest some alternative sites to Geico?