Gboard Reviews
Learn about Gboard dictation software for business. Includes customer reviews, key info, and FAQs.
Updated on March 31st, 2020
The SMB Guide is reader-supported. When you buy through links on our site, we may earn an affiliate commission. Learn more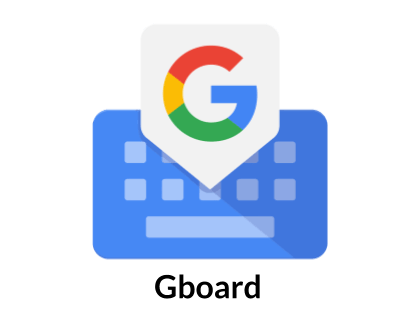 Review:
Pros: Free, fast, and easy to set up. Supports multiple languages.
Cons: Does not convert audio files into text.
Bottomline: Clean design, simple to navigate, with a powerful voice-typing feature.
Key Information:
| | |
| --- | --- |
| Founded | 2016 |
| Headquarters | Mountain View, California |
| CEO | Sundar Pichai |
| Parent Company | Google |
| Address | 1600 Amphitheatre Parkway, Mountain View, CA, 94043, USA |
| Email | apps-help@google.com |
FAQs:
How do I use Google Gboard?
You can download Gboard on your Android or iOS device for free from the app store. Once installed, you can set it as your default keyboard and start using the voice typing function.
What is the purpose of Gboard?
Gboard is a virtual keyboard app that offers voice typing, predictive typing, Google search, and more.
How do I install Gboard?
Go to your App Store.
Download and install the Gboard app.
Finalize settings and permissions.
Open app.
Can I disable Gboard?
Yes, you can disable Gboard and use other virtual keyboards.
Does Android need the Gboard app?
Not necessarily. While some Android devices come with Gboard already installed, other devices do not. You have the option of installing a different keyboard.
Does Gboard collect data?
Yes, Gboard collects several bits of data, such as your text patterns and history.
How do I customize my Android Gboard?
You can customize your Gboard by going to the app's settings. There you can customize sounds, volume, speed, etc.
Where are Gboard settings?
You can access Gboard settings by opening the Gboard app from your app drawer, or by going to your Phone Settings for languages and input.
How do I set Gboard as my default Android?
Download and install Gboard from the Play Store.
Go to Phone Settings.
Search and select Languages and Input.
Click on Current Keyboard under Keyboard.
Click on Choose Keyboards.
Click on the Gboard Keyboard and set as default.
What are some Gboard alternatives?