Funding Circle Reviews
Learn about Funding Circle small business loans. Includes Funding Circle reviews, ratings, pricing, key information, and FAQs.
Updated on July 16th, 2019
The SMB Guide is reader-supported. When you buy through links on our site, we may earn an affiliate commission. Learn more
Funding Circle is a peer-to-peer lending company that provides small business loans to businesses in the UK, US, Germany, and the Netherlands. Through Funding Circle, business owners are able to get fast, easy access to financing to help grow their business.
Also Consider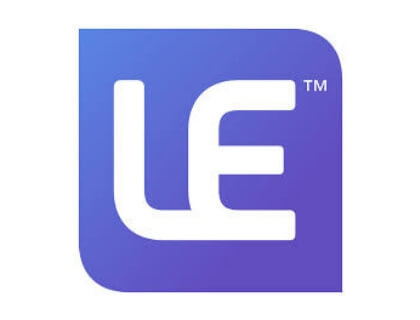 Low interest rates whether for loans from $6,000 or $250,000.
Apply Now
Prime Business Loans
SBA Loans
Working Capital
Rates:
| Loan Type | Loan Amount | Interest Rate | Payment Term |
| --- | --- | --- | --- |
| Term Loan | $25,000–$500,000 | 4.99%–27.79% | 6 months to 5 years |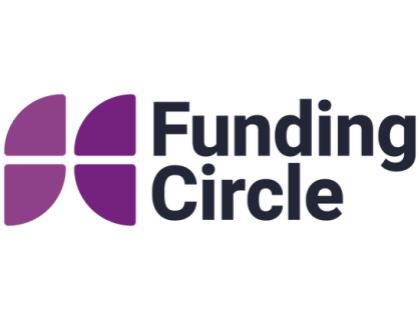 Review:
Pros: Easy online application, fast funding, fixed monthly payments, no pre-payment penalties.
Cons: High loan amounts, not ideal for start-ups, additional fees.
Bottomline: Ideal loan option for small businesses with no minimum annual revenue required.
Key Information:
| | |
| --- | --- |
| Co-Founders | |
| Founded | 2010 |
| Headquarters | London, United Kingdom |
| Number of Employees | 501–1,000 |
| Number of Customers | 62,000 |
| CEO | |
| Address | 71 Queen Victoria St, London EC4V 4AY |
| Phone Number | +44 207 401 9111 |
| Website | |
News & Activity:
Reviews:
| Source | Review |
| --- | --- |
| | Funding Circle clings to the manual underwriting model which given the risk, I'm okay with. I don't know how much they will be able to scale with that however, platforms I believe require you to be an accredited investor so that weeds a lot of people out. Then again, that's probably smart since business loans are a completely different beast. |
| | I use Funding Circle. I have only invested a small sum to test the waters. I have been using them for 3 months and I am pretty happy with them. I personally have an interest rate of 8.7% at the moment. This figure will differ for everyone but I tend to go for the more riskier businesses to lend to. But yeah, I am pretty satisfied with the website and I would recommend them. There are a couple of other big P2P lenders out there but as of yet I have only tried Funding circle. |
| | I have invested with them for years, and I am not planning on stopping. They used to allow you to select your own loans, but that was stored as people like me took advantage of the system to maximise gains, back then I could get over 10% returns. Now it's a black box system, you put money in, and it's automatically put in whatever they decide. I have yet to see where my returns stabilise out at because I'm still doing better than average due to the system I employed before the change, I expect it to go to near the 7% they suggest though. Minimum investment so that you don't panic about individual defaults is around 2k. The few times I have needed to contact them directly they have been helpful and quick. |
| | I've some money invested with Funding Circle and I'd advise against it, majority of the businesses I've looked at were in very shaky condition, high debt servicing costs and lack of compliant accounting. The businesses will not survive any kind of downturn and investors will experience total loss of capital. |
| | I've been using Funding Circle for 18 months and averaging about 6-7% per year. There have been a few bad loans but that is allowed for in FC's interest predictions.The only thing I haven't done is withdraw money. I believe it's necessary to sell loan parts (to other investors), for which there is a 0.25% fee. Not sure how long that process takes. |
FAQs:
How does Funding Circle work?
Funding Circle is a peer-to-business lending company, also known as a lending circle, where your business is matched up with an individual or large investor in the Funding Circle marketplace. The investor will either contribute part of the loan or the full investment in your company. Funding Circle then manages your monthly repayments.
Jump to our review for more.
How do you qualify for a Funding Circle loan?
You need at least two years' trading history, at least one year of filed or formally prepared accounts, no county court judgments (CCJs) registered in the last 12 months, and no outstanding CCJs larger than £1000.00 in the last year. Your business also needs to have UK ownership, and the majority of your directors need to be UK residents.
You also need a minimum personal credit score of 620 with no prior liquidations. There is no annual revenue requirement.
Go to our review for more.
Is Funding Circle any good?
Read our Funding Circle review to guide you.
How much can I borrow through Funding Circle Loans?
You can borrow between $25,000.00 and $500,000.00 for up to five years. There is a once-off Funding Circle origination fee of between 0.99% and 6.99%, which is deducted from your total loan proceeds. Funding Circle rates range from 4.99% to 27.79%.
Can people apply for Funding Circle personal loans?
No. Funding Circle does not offer personal loans.
Who wins the Funding Circle vs. Lending Club face-off?
Funding Circle P2P lending offers business loans up to $500,000.00, whereas LendingClub provides up to $300,000.00. With Lending Circle, you only need to be in business for a year but you must have annual revenue of $50,000.00.
So if you're looking for a larger loan, then Funding Circle may be the best option for you.
How many Funding Circle branches are there?
Funding Circle has offices across the UK, USA, Germany, and the Netherlands. The Funding Circle UK headquarters is located in London. If you're an American customer, you can visit the Funding Circle US site or contact the Funding Circle San Francisco branch.
What are some Funding Circle alternatives?
See our full list for more information.
Where can I read a Funding Circle review to help me make a decision?
See the reviews we have rounded up to help you to make a decision.