Fundbox Reviews
Learn about Fundbox loans for small business owners. Includes Fundbox reviews, key information, and FAQs.
Updated on November 18th, 2019
The SMB Guide is reader-supported. When you buy through links on our site, we may earn an affiliate commission. Learn more
Fundbox Inc provides business loans and lines of credit to small business owners in need of instant cash to grow their business.
Also Consider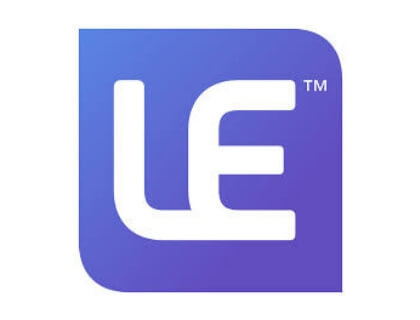 Low interest rates whether for loans from $6,000 or $250,000.
Apply Now
Prime Business Loans
SBA Loans
Working Capital
Pricing:
| Loan Type | Loan Amount | Interest Rate | Payment Term |
| --- | --- | --- | --- |
| Unsecured Line of Credit | Up to $100,000.00 | Starting at 4.66% | 12 weeks |
| Unsecured Line of Credit | Up to $100,000.00 | Starting at 8.99% | 24 weeks |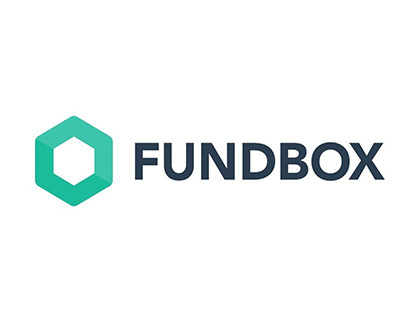 Review:
Pros: Assists with cash flow, individuals with low credit scores can apply, fast loan approval.
Cons: Weekly re-payments.
Bottomline: Fundbox focuses on the overall health of your business rather than your credit rating.
Key Information:
| | |
| --- | --- |
| Co-Founders | |
| Founded | 2012 |
| Headquarters | San Francisco, CA |
| Number of Employees | 51–200 |
| Number of Customers | 100,000 |
| CEO | |
| Address | 300 Montgomery St, Suite 900, San Francisco, CA 94104 |
| Phone Number | 1 (855) 572-7707 |
| Website | |
News & Activity:
Reviews:
| Reviewer | Review |
| --- | --- |
| | I just started using Fundbox last week. I have been looking for something to help me with cash flow for a long time now and FB seems to be it. Very simple setup, syncs with Quickbooks, and very easy and intuitive to use. Most importantly I have CASH now! I can pay my bills now! There are a few caveats however: 1. I only use FB to clear past due invoices. Whatever fee I have to pay for the advance I simply charge to my clients as a late fee/finance charge. In this way FB is absolutely no cost to me! 2. When I do get paid by my client on a past due invoice I ALWAYS apply this to the corresponding FB advance immediately. This way there is no chance of spending the money on something else and I reduce the finance charge to the lowest possible amount. From my understanding FB will always get at least the first of the 12 payments but if I time the payment correctly I will only get the one finance charge. 3. I am a little confused on how to account for the payments though. If I pay the invoice with the FB advance then that invoice shows as PAID. When I get my payment from my customer I cannot apply it to the invoice because it already shows as paid. If anyone knows how to best handle this I would appreciate the feedback.4. I am concerned that FB has ALL my QB data and the privacy issues therein. But if they do not cause any problems it is worth it. |
| | Fundbox is a great way to help you deal with your business day-to-day cash flow for the small business. It offers business owners a simple way to fix their cash flow by advancing payments for their outstanding invoices.If you need cash fast for the cash flow, Fundbox is out there for you. However, keep in mind that their interest rates are higher than many of the traditional financial institution and other online lenders. So you will need to weigh the good and bad, whether you will do business with them. |
| | I've received some bad credit offers in my time, but this one takes the prize for sucking. I applied online out of curiosity. Nowhere online, nor in their "terms" that you have to agree to, do they disclose interest rates. Once I was approved, I was given three "pre-made" offers to choose from. Even when you click on a specific offer and read the attached terms, there is STILL no mention of the interest rate you are agreeing to pay. They give you an algebraic formula to figure out your interest rate if you want to, but never disclose an APR that I could find anywhere. So, I clicked on the offer of $2500 and was given two repayment schedules … 12 weeks or 24 weeks. In each, you're given the weekly payment that you must make and the total of those payments. Nothing about interest or APR. So, as an exercise, I calculated the APR on a $2500 loan paid back over 24 weeks at about $128 per week. Their total of payments was listed at $3090. The most generous APR I could arrive at when calculating the numbers they gave me was 89%. That's 89% APR on a $2500 loan. Those are the kind of terms that used to get lenders arrested and these terms could probably be much improved if you can still find a "street corner" lender to borrow from. I cannot imagine Fundbox being an attractive funding source for anyone but the most desperate business owner in dire straits with absolutely nowhere else to go. Even the worst credit card on the planet offers better terms. I am now trying to figure out how to close my Fundbox account and get them disconnected from my business bank account. Another thing they have no information about on their website … how to extricate yourself from Fundbox. |
| | They feed on desperate people. The payments are weekly no matter when the invoice is due and if you miss a payment they charge you fees up and out the hole per invoice. If you want to factor, find one that doesn't make you pay until the invoice is paid. |
| | I do this for a living. I am familiar with many commercial financing products. Fundbox is "expensive." Factoring only works if your customers are other businesses. I have a bank that allows you to pick and choose who you want to "factor" without nickel and dime fees everywhere. Based on your comments, you need supply chain finance, however you won't qualify right away. |
FAQs:
How does Fundbox make money?
Fundbox charges a clearing fee for invoices that you need to pay. This fee is determined by your company's health and specific invoice properties.
Does Fundbox require personal guarantees?
No, Fundbox does not require personal guarantees for lower credit limits. Therefore, you will not incur personal liability if your business fails to repay.
Does Fundbox report to credit bureaus?
Yes. Fundbox may request your credit report to determine if your business qualifies for Fundbox credit. A soft pull is done for an initial credit decision and a hard pull is done if the application is accepted and you decide to draw funds. Merely applying for a business loan does not affect your credit score in a negative way.
What is the price range for Fundbox loans?
Fundbox's fees depend on how much you need to borrow and how long it'll take for you to pay it back. Fundbox's interest rates start at 4.66% for 12 weeks and 8.99% for 24 weeks, respectively.
What is Fundbox?
Fundbox provides business loans and lines of credit to small businesses on a revolving basis.
How does Fundbox work?
Fundbox lending has a simple three-step approach to apply for and obtain a line of credit. You need to connect your accounting software or business bank account to Fundbox to give them insight into your business. Once you're approved, you can draw funds at any time. The amount that you repay each week becomes available again.
How do I qualify for Fundbox loans?
Have a business checking account.
Have at least two months of activity on a supported accounting software platform.
Have three months of transactions in a business bank account, plus an annual revenue of $50,000.
Your business must be based in one of the 50 US states or territories.
Does Fundbox offer an invoice advance loan or business invoice loans?
Yes. If you are approved, you can view your available invoices in your Fundbox dashboard. Select an invoice to advance and your funds will be transferred to your bank account the following business day. You can learn more about business invoice loans by visiting Fundbox's blog, where you'll also find Fundbox news.
How fast does Fundbox pay out?
Funds are transferred the next business day and you only pay when you draw.
What is Fundbox's customer service number?
Fundbox's customer service number is 1 (855) 572-7707.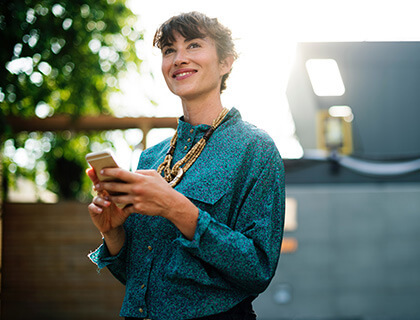 What is the difference between Fundbox and Kabbage?
Both Fundbox and Kabbage are highly-rated credit providers. However, the two companies offer different loan options for different customers. Fundbox is a great option for companies who regularly invoice customers and want to maintain their cash flow, while Kabbage is better suited for businesses that need cash quickly and don't have a great credit record.
What accounting software does Fundbox support?
Does my bank account stay connected to Fundbox?
Yes. Once you have registered with Fundbox, you provide consent to Fundbox to maintain continuous access to the activity in your selected bank account for assessment or underwriting purposes.
Is there a Fundbox app?
Yes. The Fundbox app is compatible with iOS devices and can be downloaded on iTunes.
What are some Fundbox alternatives?