Flagstar Bank Small Business Banking
Learn about Flagstar Bank small business banking. Includes info on Flagstar bank, reviews, and FAQs.
Updated on November 4th, 2019
The SMB Guide is reader-supported. When you buy through links on our site, we may earn an affiliate commission. Learn more
Flagstar Bank is an American bank with 160 branches. Flagstar Bank offers small business bank accounts including savings and checking accounts as well as business credit cards.
Rates & Fees:
Flagstar Bank fees for business bank accounts vary based on the area. Enter your zip code on the Flagstar Bank website for area-specific rates.
Also Consider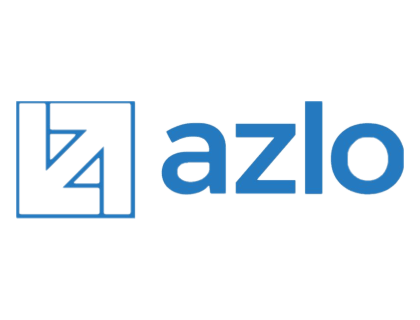 Fee-Free Small Business Banking
Get Started
Bank from anywhere.
All the features, none of the fees.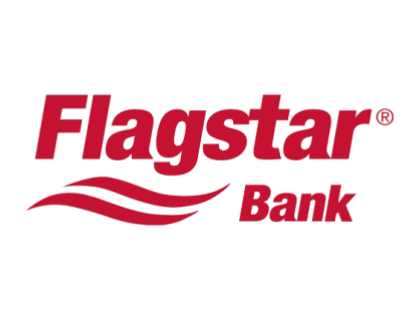 Review:
Pros: Easy-to-use website. Responsive and helpful customer service.
Cons: Clients have reported that Flagstar Bank is slow to acknowledge receipt of payments and documents.
Bottomline: Flagstar Bank offers custom services for businesses and has an excellent customer support system.
Features & Benefits:
160 Branches.
Flagstar Bank has 160 branches across Michigan, Indiana, California, Wisconsin, and Ohio.
Online customer support.
Flagstar Bank's website features online portals for lodging queries, including a Chat function and a detailed form.
Online applications.
Clients can apply for business accounts online at their convenience.
Business online banking.
Businesses can manage their account using an online service.
Key Information:
| | |
| --- | --- |
| Founded | 1987 |
| Headquarters | Troy, Michigan |
| Number of Employees | 1,001-5,000 |
| President/CEO | |
| Address | 5151 Corporate Dr, Troy, MI |
| Phone number | 1 (888) 248-6423 |
| Website | |
News & Activity:
| Date | News or Activity |
| --- | --- |
| August 6, 2019 | Flagstar Bancorp Sued Over Disputed $16 Million Golden Parachute |
| July 8, 2019 | Flagstar Bank, Detroit Fintech Bay to fund mortgage-related tech startups. |
| July 2, 2019 | Flagstar Bank, Detroit FinTech Bay Launch Mortgage Tech Accelerator. |
| July 2, 2019 | Flagstar Debuts Accelerator Program for Mortgage Tech Firms. |
| June 28, 2019 | |
| June 28, 2019 | Flagstar Bank and Detroit FinTech Bay launch mortgage tech accelerator. |
| June 27, 2019 | Live Well Financial CEO says lawsuit by Michigan bank should be dismissed. |
| May 29, 2019 | Seeking Loan Repayment, Flagstar Files Suit Against Live Well CEO. |
| May 29, 2019 | Live Well Financial CEO sued for repayment of $80M in loans. |
| May 3, 2019 | Flagstar Bank taps mortgage vet as executive vice president. |
| May 1, 2019 | |
| April 30, 2019 | |
| April 23, 2019 | Flagstar Bank, other corporations partner with neighborhoods in city's revitalization efforts. |
| April 23, 2019 | Flagstar Bank and City of Detroit to Support the Community of Old Redford. |
| April 22, 2019 | Flagstar Bank and City of Detroit Announce Neighborhood Partnership with Old Redford. |
| January 22, 2019 | |
Reviews:
| Source | Review |
| --- | --- |
| | Flagstar is the bank that owns my mortgage. I haven't had any problems with them - their website is easy enough, customer service is efficient and knowledgeable. |
| | We used Flagstar bank and Steven Williams was our loan officer. He was pretty good, communicated fine, and like I said, the version we used of MSHDA wasn't even in their system and they added it and we didn't have any delays from it. |
| | I have an account at Flagstar. Never had an issue. The account was easy to establish and the rate has been steady. |
FAQs:
Is Flagstar Bank Wells Fargo?
Wells Fargo sold 52 of its midwest-based branches to Flagstar Bank.
What is Flagstar Bank's routing number?
Flagstar Bank's routing number is 272471852.
Did Flagstar buy out Wells Fargo?
Flagstar Bank bought 52 Wells Fargo branches located in the midwest.
Does Flagstar Bank use Zelle?
Yes, clients can use Zelle through Flagstar Bank's online and mobile banking platforms.
Who is Flagstar Bank owned by?
Flagstar Bank is owned by Flagstar Bancorp, Inc.
Is Flagstar Bank FDIC-insured?
Yes, Flagstar Bank is FDIC-insured.
How old is Flagstar?
Flagstar Bank was founded in 1987, making it 32 years old as of 2019.
Where are the Flagstar Bank headquarters?
The Flagstar Bank headquarters are in Troy, Michigan.
How long has Flagstar Bank been around?
Flagstar Bank first received a charter to operate as a federal savings bank in 1987 (32 years ago). Flagstar Bancorp was founded in 1996 (23 years ago).
How many employees does Flagstar Bank have?
Flagstar Bank reported having 3,938 employees in 2018.
Who is the president of Flagstar Bank?
Alessandro DiNello is the current President, CEO, and Director of Flagstar Bank.
What are the best Flagstar Bank alternatives?