Farmers
Learn more about Farmers small business insurance with a key information table and frequently asked questions.
Updated on July 1st, 2019
The SMB Guide is reader-supported. When you buy through links on our site, we may earn an affiliate commission. Learn more
Farmers is an insurance company that sells personal and business insurance products. Farmers small business insurance is available in a variety of coverage types to help you meet the demands of your particular sector or industry.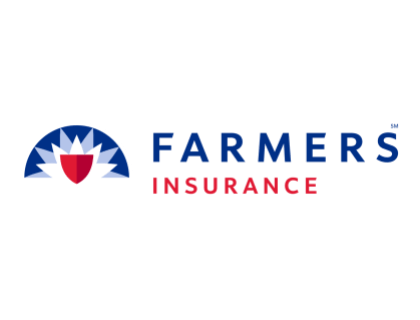 Review:
Pros: Customizable policies. Extensive coverage across the country.
Cons: Customer service is lacking compared to competitors.
Bottomline: Farmers Insurance is comprehensive and accessible for small business owners.
Key Information:
| | |
| --- | --- |
| Co-Founders | John C. Tyler, Thomas E. Leavey |
| Founded | 1928 |
| Headquarters | Woodland Hills, CA |
| Number of Employees | 10,001 |
| CEO | |
| Address | 6301 Owensmouth Avenue, Woodland Hills, CA 91367 |
| Phone Number | +1 888-327-6335 |
| Website | |
News & Activity:
Reviews:
| Source | Review |
| --- | --- |
| | I was with Farmer's Insurance for 2-3 years. They are the worst! They increased my payment by almost 50% when I moved an hour away from my previous location. I tried to fight back on the increase but they insisted it was correct.I went to other providers to see what my cost would be elsewhere and found way better prices. I quickly found out Farmer's had shown one of my accidents as my fault when it was clear the other person was at fault. I called them to question this and they quickly reassured me they changed the status. I realized I was being ripped off pretty quickly and canceled.My representative was terrible as well. She rarely responded to my emails/calls and when she did, she would provide me with the toll-free number and had attitude. I hated calling her and was so happy to tell her I was canceling when I did. STAY AWAY from farmers! |
| | Great family, great values! They won't try to haggle you and give you the run around like other insurance agencies. This family and staff truly have your best interests in mind and want to take care of you. |
FAQs:
Does Farmers have accident forgiveness?
Yes, Farmers offers car accident forgiveness. Farmers will forgive one at-fault accident for every 3 years you drive without one.
See our review of Farmers.
Is Farmers a good home insurance company?
It depends on your home insurance needs. However, Farmers offers discounts that make it a good option if you want a relatively low premium.
What does Farmers full coverage insurance cover?
Generally, the full coverage insurance policy has both liability coverage and coverage for damages to your vehicle.
Learn more about Farmers' key information.
How do I report an accident claim to Farmers?
To file a claim, you can contact their customer service department at 1 (888) 327-6335 or you can use their online claim process.
Does Farmers Insurance have a grace period?
Yes, Farmers has a 10-day grace period.
Can I cancel my Farmers Insurance anytime?
You have the right to cancel your insurance. However, how you do so will depend on the cancellation policy. To cancel your Farmers insurance policy, contact your local agent or customer service at 1 (888) 327-6335.
How much does Farmers business insurance cost?
Costs vary depending on the size of your business and the type of coverage that you need. You should contact Farmers directly and request a quote.
Does Farmers have commercial insurance coverage for theft?
Yes. With Commercial Crime Insurance coverage from Farmers, your business will receive compensation if your property is damaged or stolen by employees or people outside of the company.
Does Farmers Insurance sell business insurance for commercial vehicles?
With Farmers business auto insurance, you can purchase coverage for a single business vehicle or an entire fleet. Business vehicles are usually driven more frequently than personal vehicles, so an effective auto insurance policy is absolutely essential.
Can you suggest some alternative sites to Farmers Insurance?