Esurance
Learn about Esurance business insurance for business owners. Includes Esurance pricing, company information, and FAQs.
Updated on November 18th, 2019
The SMB Guide is reader-supported. When you buy through links on our site, we may earn an affiliate commission. Learn more
Esurance is one of the leading auto insurance companies in the United States. The company sells a variety of insurance products, including small business insurance, to individuals and business owners online or by telephone.
Pricing:
| Plan Name | Pricing |
| --- | --- |
| Small Business Insurance | $250.00 - $500.00 per year. |
| Mid-Large Businesses | Quote only. |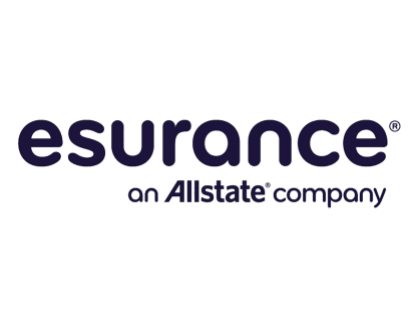 Review:
Pros: Online tools, comprehensive coverage and discounts, mobile apps.
Cons: High prices compared to other companies.
Bottomline: Various insurance products to protect SMBs from theft, accidents, etc.
Key Information:
| | |
| --- | --- |
| Co-Founders | Chuck Wallace, Jeffrey Goodman, Jean-Bernard Duler, Huyen Bui, David Griffin |
| Founded | 1999 |
| Headquarters | San Francisco, CA |
| President | |
| Number of Employees | 1,000 |
| Phone Number | 1 (800) 378-7262 |
| Address | 650 Davis St, San Francisco, CA 94111 |
| Website | |
Reviews:
| Source | Review |
| --- | --- |
| | Depends on what you're asking. If you're talking about price, yeah maybe these companies would provide the same or better coverage for less or maybe not. If you're talking customer service they're rated average. If you're talking claims handling again pretty average though I've never had a positive experience dealing with Esurance. |
| | Allstate/Esurance are horrible to deal with. And in my experience Progressive isn't much better. I have had so many "yeah this is why insurance has a bad name" shenanigans come from these companies. I would never be their customer or their employee unless I was really, really desperate and had no other options. |
| | I have been with Esurance for years and they have been top notch and every time a company tries to get me on their insurance I tell them my coverage and what I pay and they always are like "oh we definitely can't beat that". |
| | I haven't had the greatest experience with Esurance, At first I was quoted and paying a decent rate, that lasted about 6 months when they slowing started raising my rates for no reason. It would be a dollar raise the next month a $4 dollar raise the month after that, and the highest raise I saw (before I switched) was a $10.16 raise from one month to the next. I'm glad it's working for you, but I don't trust em. |
| | In my experience, Allstate/Esurance are far too expensive. Progressive, too. They wanted $400/six months with no comprehensive or collision. |
| | Esurance is pricey. I have some recent issues on my driving report and went with a discount broker, like Progressive, but even less well known and ended up getting a really affordable coverage (minimum liability). There's a bunch out there...those ones with the cheesy commercials or radio commercials. I advise checking them out if your driving record isn't flawless. |
FAQs:
Does Esurance have full coverage?
Yes. To get comprehensive insurance coverage, contact Esurance at 1 (800) 378-7262.
Does Esurance have homeowners insurance?
Yes, Esurance offers homeowners insurance.
Where is Esurance located?
Esurance is based in San Francisco.
Does Esurance cover rental cars?
Yes, Esurance rental car coverage will pay up to the limits you select to help cover the costs of the rental.
Does Esurance require down payment?
It will depend on your state and your policy. They typically cover between 20 and 33 percent of your 6-month premium.
How much does Esurance business insurance cost?
Esurance charges between $250.00 and $500.00 per year for a small home business, which covers injury and theft for up to three employees. In-home policies are generally more affordable and can cover up to $10,000.00 in losses. For mid-large businesses, pricing is made available on a quote-only basis.
Is Esurance a standard company?
Yes, Esurance is an American insurance company founded in 1999. In 2011, the company was purchased by Allstate.
What is Esurance?
Esurance is an online insurance agency that provides insurance quotes online or via phone. Despite being known as one of the leading car insurance agencies, Esurance also provides a host of other insurance products and services for individuals and small businesses.
What type of insurance does Esurance offer?
Aside from business insurance, the company provides a wide range of insurance products and services, including Esurance Car insurance (a.k.a online auto insurance), Esurance Renters insurance, Esurance Home insurance, Esurance Life Insurance, as well as Esurance Roadside Assistance.
How can I get an Esurance quote?
If you need to buy insurance online, fill in the online application form on the homepage and an Esurance agent will get back to you. Alternatively, you can give the Esurance team a call.
How can I get in touch with Esurance customer service?
The Esurance phone number is 1 (800) 378-7262.
How does Esurance claims work?
You can report a claim anytime online via your desktop or Esurance mobile app, or speak to an Esurance claims rep over the phone. Claims are normally settled within 10 days but this also depends on the type of claim you've filed.
Where can I find car insurance near me?
You can use the site map on the Esurance website to locate your nearest branch.
Who is Erin Esurance?
Erin Esurance is a fictitious cartoon character who appeared in a string of Esurance commercials during the 2000s.
Can you suggest some alternative sites to Esurance?