E2 Manufacturing System Reviews, Pricing, and FAQs
Learn about E2 Manufacturing System's ERP services for businesses. Includes info on E2 Manufacturing System, free trials, pricing, customer reviews, and FAQs.
Updated on July 8th, 2019
The SMB Guide is reader-supported. When you buy through links on our site, we may earn an affiliate commission. Learn more
Pricing:
E2 Manufacturing System does not list pricing on their website. You can contact E2 Manufacturing System here for a tailored quote based on your business needs. You can also refer to the product brochure here to identify a suitable package before requesting a quote.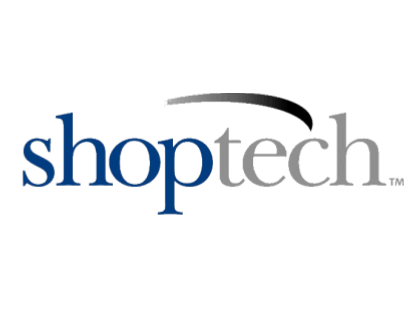 Review:
Pros: Great scheduling capabilities and fantastic order import automation.
Cons: The software can be restrictive and requires more customization options.
Bottomline: Superb software to facilitate efficient enterprise resource planning.
Key Information:
| | |
| --- | --- |
| Co-Founders | Rich Ehemann and Greg Ehemann (Shoptech Software) |
| Year Founded | 1984 |
| Headquarters | Glastonbury, CT |
| Parent Company | Shoptech Software |
| Number of Customers | 8,000+ |
| CEO | |
| Address | 180 Glastonbury Boulevard, Suite 303, Glastonbury, CT 06033 |
| Phone | +1 800-677-9640 |
| Website | |
Reviews:
| Source | Review |
| --- | --- |
| | To say the least, I was not the slightest bit impressed with the interface or ease of use although I didn't stick around long enough to see it fully intergrated. Three supervisors were constantly entering jobs into the system and it became a major bottleneck. I beleive that it simply won't work with certain types of shops. It may work if you have a guy running one machine all day but if you are running multiple jobs and machines it is worthless is my opinion. Additionally, as far as I know, tooling, fixture material and time could not be added to the job. I heard it will be TWO YEARS before the system is fully intergrated and by that time I figure the shop will be disbanded after the CEO realizes what a huge loss a half-assed job shop is. Anywho, my new company is using a UNIX ( yes unix, invented in 1969) based time clock/management system and for this company it works fine. It may work for your needs but just remember that the software salesman gets a brand new BMW for ever POS software system he sells. (just my bitter opinion) |
| | We use E2. It's ugly, slow, and cumbersome, but it is better than nothing. I wish I really new how to use Access, then we could just set up our own database that works for us, rather than trying to make E2's one size fits all approach work. |
| | I use E2 and I think it works pretty good. You can print lables with barcodes, just have to tell it where to start on the sheet of lables. |
| | E2 is way too complex for a small shop. We have it in a 100 man operation, and spend a lot of time working around it. |
FAQs:
Is there an E2 Manufacturing System free trial?
No, E2 Manufacturing System does not offer a free trial. However, they do offer a personal demo.
Learn more about E2 Manufacturing System.
What are some E2 Manufacturing System alternatives?