The 10 Best Cyber Insurance Providers for 2020
Learn more about cyber insurance with rankings, financial ratings and frequently asked questions about cyber insurance for businesses.
Updated on June 10th, 2020
The SMB Guide is reader-supported. When you buy through links on our site, we may earn an affiliate commission. Learn more
Cyber insurance is a type of liability insurance that protects your business in the event of a cybersecurity breach. Since so much important information is now stored on computers, cyber insurance is an increasingly popular type of coverage.
Read More:
Free Cyber Security Software - Find the best free software to protect your computers from viruses and cyber-attacks.
Business Internet - Discover the best business internet providers for 2020.
Password Manager - Learn more about the best programs for managing and keeping a secure record of your username and password information.
Our Pick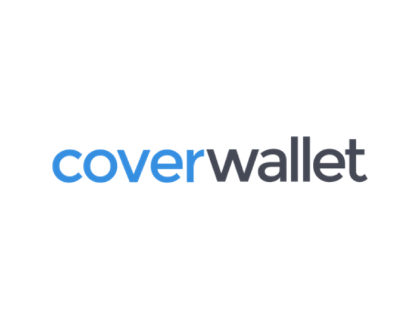 Small Business Insurance
Get Free Quote
Available 24/7.
Competitive rates.
Receive quotes in minutes.
Why We Chose CoverWallet:
CoverWallet offers a wide range of business insurance, including commercial property insurance, cyber liability, medical malpractice, commercial auto insurance, professional liability, and umbrella insurance. CoverWallet customers can purchase and manage all necessary business insurance on one platform.
CoverWallet provides a range of online tools to help you determine the type of insurance your industry needs, get free quotes for different products, and use a smart digital wallet to manage your policies. CoverWallet also provides insurance for a range of industries, from restaurants and retail stores to non-profits and health care services. They also provide insurance for startups.
CoverWallet's cyber insurance insures your sensitive data from both internal and external cyber attacks. It provides coverage for a wide range of breaches, including loss of digital assets, business interruption, cyber extortion, and cyber terrorism.
CoverWallet offers extensive online resources and helps you to figure out the type of insurance and coverage you need. They also provide you with access to a personal advisor.
Things to Consider When Evaluating Cyber Insurance Providers:
Evaluate the sensitivity of your company's data and the risks you face, as well as the data security rules and regulations that your particular business needs to be compliant with.
Consider the policy options, the incidences the different options cover and any limitations on coverage or responses to a data breach.
Read reviews and ask for references to see how quickly a provider responds to a data breach.
Best Cyber Insurance Providers:
| Our Ranking | Company | A.M. Best Rating | Review |
| --- | --- | --- | --- |
| 1. | | A | Offers an intuitive dashboard where you can file claims 24/7 but some customers have reported slow response times from customer service. |
| 2. | | A+ | Offers industry-specific coverage with 24/7 claims filing but some of their products are only available online. |
| 3. | | A | Cyber insurance limits up to $100 million with 24/7 claims filing but they only offer 3 different policy options. |
| 4. | | A++ | Assists with recovering from damage done to data and systems caused by cyber attacks. Company is based in Canada. |
| 5. | | A | Offers resources for managing cyber risks but has an annual limit of $50,000. |
| 6. | | A | Offers a wide range of insurance products to a variety of industries. |
| 7. | | Not rated. | Offers fast online applications and purchases. Only available to Canadian residents. |
| 8. | | A++ | Offers a wide range of cyber insurance policies but lacks live support. |
| 9. | | A | Offers customized coverage options and special services but lacks live chat support. |
| 10. | | A | Offers a wide range of insurance products aside from cyber insurance in several countries. |
| 11. | Travelers | A | Offers free quotes, discounts, and an affinity program but has high premiums. |
FAQs:
What is the price range for cyber insurance coverage?
The price of your cyber insurance policy depends on the size of your business and the risks that are unique to your industry. Contact an insurance provider for a cyber liability insurance quote.
What is the AM Best rating?
AM Best rates the financial status of insurance providers. The insurer's financial status reflects its ability to pay out cyber liability claims.
How do I know if my business needs cyber liability insurance?
Consider the dynamics of your business. Do you use computers or mobile devices? Do you store information on those computers? Is the data that you store critical to your operations or sensitive to your clients? If you answered yes to any of these questions, you should consider cyber security insurance.
How long does a cyber insurance policy last?
Most cyber insurance coverage can be purchased and renewed on an annual basis, although the fees are usually billed monthly.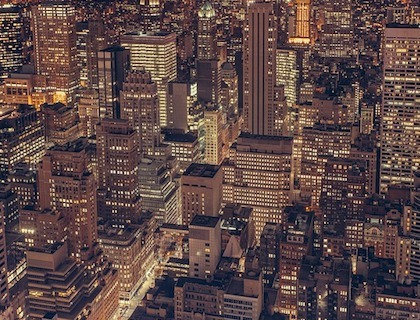 What are the best cyber insurance companies?
Can cyber insurance providers bundle cyber risk insurance with other types of coverage?
Yes. Sometimes cyber liability insurance policies can be combined with other forms of small business insurance to reduce your premium. If you already have another type of business insurance, ask your provider if they can add cyber insurance to your coverage.
Is cyber insurance for small businesses really necessary?
Even in small businesses, the threat of a cyber attack is very real. In a sense, small businesses are more vulnerable since their security is usually not as advanced and a data breach could halt operations.
What is the difference between cyber and crime insurance?
Crime insurance is a type of coverage that businesses purchase to protect themselves from the risk of criminal activity that leads to a loss of company finances or property. Cyber security insurance coverage, on the other hand, exists for cyber attacks that cause a loss or corruption of digital assets.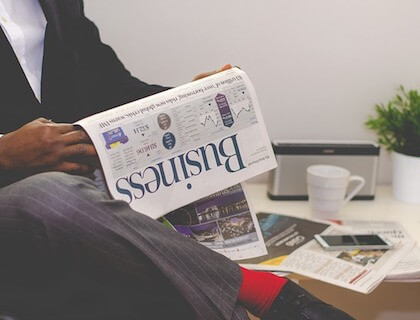 What are some popular cyber risk insurance companies?
Can I cancel my cyber security insurance policy at any time?
That depends on the rules and regulations that are laid out in your policy agreement. Consult with your insurance provider to find out what their rules and limitations for cancellation are.