Best Commercial Auto Insurance for 2023
Learn about the best small business commercial auto insurers. Includes info on ratings and FAQs.
Updated on January 1st, 2023
The SMB Guide is reader-supported. When you buy through links on our site, we may earn an affiliate commission. Learn more
Commercial Auto Insurance is essential for businesses to cover first-party and third-party damages. Most states require businesses to have commercial auto insurance if vehicles are being used by business owners or employees for business purposes. Commercial auto insurance applies to company cars as well as commercial trucks.
Read More:
Commercial Property Insurance - Learn more about commercial insurance for business properties.
Cyber Insurance - Discover the best cyber insurance providers for your business.
Why We Chose State Farm:
State Farm is one of the largest insurance companies in the U.S. and has a well-established track record for customer claims. They have an A.M. Best Rating of A++, the highest rating that A.M. Best assigns to insurance companies based on their financial strength. This means that, in A.M. Best's opinion, State Farm has a superior ability to meet their ongoing insurance obligations.
State Farm offers a wide range of insurance products for businesses. In addition to auto insurance, they offer home and property, life, health, disability, and liability insurance. You could purchase full coverage for your small business from this one provider.
For more information on buying insurance for your business, check out our article on small business insurance providers.
Things to Consider When Evaluating Auto Insurance Providers:
Compare the insurance companies' customer claims records as well as their complaint ratios.
Determine what coverage you need and then compare quotes for the same coverage from different companies.
Check if the companies offer any discounts.
Best Commercial Auto Insurance for Small Business:
| Rank | Commercial Auto Insurance | A.M. Best Rating | Review |
| --- | --- | --- | --- |
| 1. | | A++ | Offers a wide range of products with available discounts but not all of their products are available nationwide. |
| 2. | | A+ | Offers a wide range of products as well as bonuses and bundles but has high rates. |
| 3. | | A+ | Offers reasonable rates, bundles, and discounts, but some discounts are not available in all states. |
| 4. | | A+ | Offers a wide range of products and tools, as well as bundles and discounts, but their premiums increase. |
| 5. | | A+ | Prices are high, compared to their competitors, but they offer comprehensive coverage as well as discounts. |
| 6. | | A | Offers comprehensive umbrella policies in 50 states but sometimes demonstrates poor customer service. |
FAQs:
What does a commercial auto policy cover?
Commercial auto insurance provides liability and physical damage coverage for vehicles used by a business. Vehicles used to transport goods or passengers, such as company cars and commercial trucks, are protected against first or third-party damages.
How much does commercial auto insurance cost?
Commercial auto insurance prices vary depending on the coverage required. For an accurate quote, contact insurance providers directly.
Who has the best commercial auto insurance?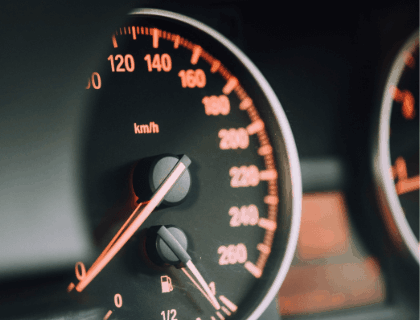 Does commercial auto policy cover personal use?
Yes. If a vehicle is covered under a commercial auto policy, then it is also covered for personal use, provided that the vehicle is also used for business purposes.
Is commercial auto insurance more expensive than personal?
Generally, commercial auto insurance is more expensive than personal auto insurance. Insurance prices vary according to the number of vehicles being insured and the nature of their use.
What insurance companies offer commercial insurance?
Do I need a commercial auto policy?
If a vehicle is being used for business purposes, it is essential to have commercial auto insurance to cover liability and physical damages.
What defines a commercial vehicle?
A commercial vehicle can be any vehicle used for business, such as a company car or commercial truck.
Why do I need commercial insurance?
Commercial auto insurance covers costs related to physical damage and liability claims. Without this insurance, business owners may be responsible for the full cost of repairs.