Citibank Business Banking Overview
Find out more about Citibank business banking with features & benefits, rates & fees and frequently asked questions.
Updated on June 24th, 2019
The SMB Guide is reader-supported. When you buy through links on our site, we may earn an affiliate commission. Learn more
Citibank is a major consumer bank that is headquartered in New York City, NY. Citibank offers business bank accounts to businesses of all sizes and is a popular savings solution for small business owners.
Also Consider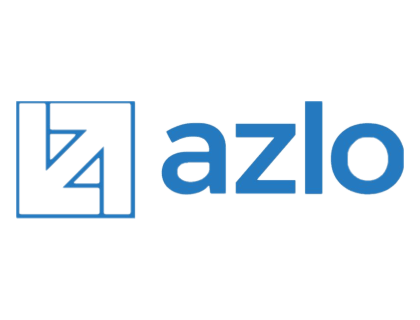 Fee-Free Small Business Banking
Get Started
Bank from anywhere.
All the features, none of the fees.
Rates & Fees:
| Account | Monthly Fee |
| --- | --- |
| CitiBusiness Streamlined Checking Account | $15.00 /mo. |
| CitiBusiness Flexible Checking Account | Varies by state. |
| CitiBusiness Checking Account | $22.00 /mo. |
| CitiBusiness Interest Checking Account | Varies by state. |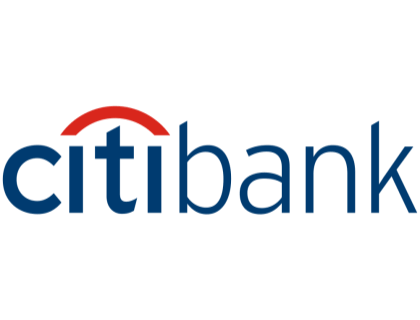 Review:
Pros: Variety of business banking options. Large global network.
Cons: Less U.S. branches than competing banks.
Bottomline: Citibank is a good choice for small businesses with very specific banking needs.
Features & Benefits:
Thousands of branches around the world.
Citibank has a total of 2,649 branches in 19 countries around the world. With such a strong global network, Citibank makes it easier for business people to do business across borders permanently or while they are traveling.
Online banking.
With Citibank's online banking system, you can view and manage your business accounts on-the-go through your web browser or the Citibank app.
Business credit card options.
Citibank has a variety of business credit card options for business account holders. You can use these credit cards to access more credit and benefits from exclusive Citibank rewards programs.
Flexible checking accounts.
Citibank has flexible small business checking accounts that allow for a high volume of transactions with low monthly fees and overdraft protection.
News & Activity:
Key Information:
| | |
| --- | --- |
| Founded | 1812 |
| Headquarters | New York, NY |
| Number of Employees | 10,001+ |
| CEO | Mary McNiff |
| Address | 388 Greenwich Street. New York, NY 10013 |
| Phone Number | +1 877-528-0990 |
| Website | |
FAQs:
How do I log into my Citibank online account?
You can access your Citibank business account through the Citibank login page at businessaccess.citibank.citigroup.com. Alternatively, you use your Citibank online sign-in information to sign in through the Citibank mobile app.
How do I contact Citibank customer service?
If you need help or have questions about your business account, you can call the Citibank phone number for CitiBusiness at 1 (800) 285-1709.
Do I get a debit card with my Citibank checking account?
All Citibank business checking accounts come with a debit card so that you and your employees can spend money from your business account at stores.
Do I get any special benefits with Citibank business banking?
If you have a credit card, your Citibank business card gives you access to special rewards like travel points. Your rewards depend on which credit card you choose.
Are there any Citibank alternatives?
Reviews:
| Source | Reviews |
| --- | --- |
| | Not with Citibank. Had money widhdrawn from atm by someone who probably copied my card, it took them 2 weeks to investigate and they only returned money after the investigation was over. And I was their customer for 15 years...Citibank is the worst bank I dealt with so far |
| | I hate Citibank. I moved to the Philippines to retire. In anticipation of that I opened a Citibank account in the US before leaving. My plan was to open a Citibank account in the Philippines and link the accounts to do transfers with zero fees. I discussed this with Citibank and they assured me this would work without issues. Cut to bring in the Philippines. My US account is close to useless. They don't support International phone numbers. Anything i try to do in the app wants to send a text to my old deactivated US mobile number. The customer service numbers they provide cannot be dialed from the Philippines. I eventually pried a local toll free number from them. But it can only be dialed from a land line. Not an easy thing to find here. When I call that number the voice recognition system will not transfer to an operator. I finally discovered if you say "Fraud" you get transferred to a live agent. I have wasted hours on the phone with them and spent at least $100 in phone calls. Their customer service reps are more interested in their myriad security protocols than in helping their customers. At one point my account was disabled for "suspected fraud" and I spent 4 days with no cash. Only by using a land line at a sympathetic late night pharmacy was i able to get the account re-enabled. i couldn't call during the day because the department that disabled my account was only open 9-5 US time. I am in the process of transferring all my money ASAP out of Citibank and will then close the account. I hate Citibank. |
| | My money was stolen from citibank. Citibank Money is insecure on Citibanks. So easy to hack accounts from citibank slow process take forever to get your money back.D ay number 28 still waiting to get my money back. |