Citi Secured Mastercard Overview
Learn more about the Citi Secured Mastercard credit card with a list of features and benefits, pros & cons, and FAQs.
Updated on March 31st, 2020
The SMB Guide is reader-supported. When you buy through links on our site, we may earn an affiliate commission. Learn more
The Citi Secured Mastercard is a secured credit card that helps you establish and improve your credit score when used responsibly. Features include identity theft protection solutions and $0 liability on unauthorized charges.
Rates and Fees:
| Rate or Fee Type | Amount |
| --- | --- |
| Annual Fee | $0.00 |
| Purchase APR | 24.24%. |
| APR for Cash Advances | 26.99% |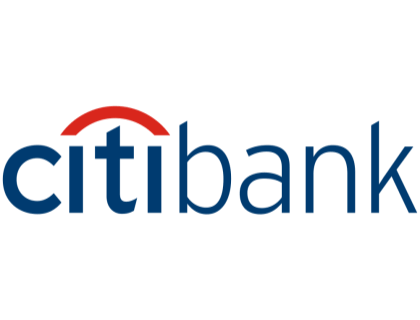 Review:
Pros: No annual fee, accepted worldwide, and offers autopay and account alerts.
Cons: Does not offer any cashback, miles, or reward points.
Bottomline: The Citi Secured Mastercard has no annual fee and effectively helps build your credit with responsible use.
Key Information:
| | |
| --- | --- |
| Founded | 1812 |
| Headquarters | New York, New York |
| CEO | Mary McNiff |
| Address | 388 Greenwich St, New York, NY 10013-2362 |
| Phone number | 1 (866) 422-3091 |
| Website | |
Features and Benefits:
Accepted worldwide.
To help with convenience, the Citi Secured Mastercard is globally accepted at millions of locations, ATMs, and any other financial institution. With this feature, cardholders will have access to emergency money from anywhere.
Convenient accessibility.
Cardholders have 24/7 online access to their accounts where they can check their balances, view transactions, and make payments. It also includes account alerts sent directly to your mobile device.
$0 liability on unauthorized charges.
A cardholder is completely protected against any unauthorized payments deducted from their account. All transactions have to be authorized by the cardholder first.
Reviews:
| Source | Review |
| --- | --- |
| | Try citi secured they graduate in 18 months but they have the double cash card which I hear is good. |
| | I would not recommend Citi Secured Card. They will convert you to a regular card after one year if you make payments on time but do not raise your limit or remove the annual fee. It becomes a financial burden after you have build up credit history. |
FAQs:
What is a Citi Secured Mastercard?
A Citi Secured Mastercard is a secured credit card that helps cardholders build and improve their credit, but only when used responsibly as all activities are reported to the three major credit bureaus.
Does Citi Secured Card graduate?
Yes, cardholders will be able to graduate to an unsecured card using the Citi Secured Card.
Does Citi secured card report to credit bureaus?
Yes. Citi reports cardholders' activity to the three major credit bureaus: Experian, Equifax, and TransUnion.
Can I increase Citi secured card limit?
Yes. With a Citi secured credit card, cardholders can establish their own limit but it is determined by the security deposit they can afford.
What are some Citi Secured Mastercard alternatives?