CenturyLink
Learn more about CenturyLink for your business. Includes info on CenturyLink, pricing, customer reviews, and frequently asked questions.
Updated on March 29th, 2022
The SMB Guide is reader-supported. When you buy through links on our site, we may earn an affiliate commission. Learn more
CenturyLink is a business internet service that offers easy billing, 24-hour tech support, and 40 Mbps business internet speed, among other features.
Pricing:
CenturyLink offers one flat monthly rate for its business internet service. The cost is $65.00 per month. Deals for CenturyLink vary by location. To get an accurate quote, go to their website and enter your address or ZIP code to find the right price.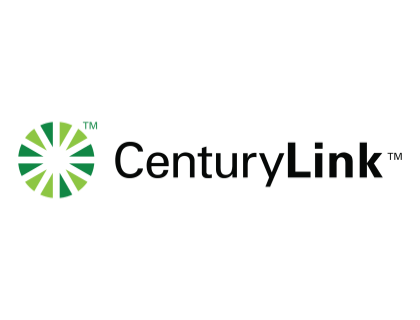 Review:
Pros: Contract-free and comes with Norton AntiVirus software.
Cons: Has a 1 TB data cap and fiber optic network only available in 10 cities.
Bottomline: CenturyLink has a reliable business internet service with good speeds and 24/7 technical support.
Key Information:
| | |
| --- | --- |
| Founder | F. E. Hogan, Sr. |
| Founded | 1930 |
| Headquarters | Monroe, Louisiana |
| Number of Employees | 10,000 |
| President/CEO | |
| Address | 100 Centurylink Drive, Monroe, LA, 71203 |
| Phone number | 1 (855) 891-4083 |
| Website | |
Reviews:
| Source | Review |
| --- | --- |
| | Got fed up with Comcast when they hung up on me a few times and switched to Centurylink (business class, non-gigabit) last November and have had very positive experiences so far. All the support reps I've talked to were helpful. |
| | I'm on Centurylink business and it's been fine. I have 40 down/20 up (reality is 43 down/16 up) and haven't had issues. The bonding modem I have to use isn't the best but it only rarely needs a reboot if it's been a while. I pay $112/month, which includes the modem. They make you pay for Office 365, but that could be a bonus if you use it. |
| | I'm a CenturyLink Business Fiber customer (reluctantly, it's the only ISP that would offer Gigabit Fiber in our location) and it actually took a whole week and half after the tech came out for them to get service setup correctly and allocating me the static IP addresses I asked for, me calling twice a day. Then they screwed up the billing contact (some wise CS agent set the number of copies of the bill to 0, so the system simply didn't generate a bill) so they never sent us an invoice, and then threatened to cancel our service the next month. |
FAQs:
Is CenturyLink a good Internet company?
CenturyLink enjoys mostly favorable reviews from its users. It is lauded for its fast connectivity, contract-free options, and broad range of price plans, among other things.
What type of Internet does CenturyLink provide?
CenturyLink provides both DSL and fiber optic networks as well as various bundled options. The fiber optic network is only available in selected states.
How much is CenturyLink Internet monthly?
CenturyLink pricing varies by location. To get an accurate quote, go to their website and enter your address or ZIP code to find the right price.
How good is CenturyLink fiber optic Internet?
CenturyLink has a limited fiber optic availability, with only 10 cities across the country supporting it. Fiber optic speeds can go up to 1 Gbps.
Does CenturyLink Internet include WiFi?
Yes. CenturyLink offers reliable business Wi-Fi starting at 40 Mbps.
Can I use my own modem with CenturyLink?
Yes. If CenturyLink provides your DSL internet service, you can purchase your own modem. Ensure that your modem is one that is compatible with your provider. You can save on costs if you buy your own modem, but you will also lose out on tech support from CenturyLink.