CayleyGraph Reviews
Discover CaleyGraph's free database software for your business. Includes info on CaleyGraph, free trials, pricing, customer reviews, and FAQs.
Updated on July 11th, 2019
The SMB Guide is reader-supported. When you buy through links on our site, we may earn an affiliate commission. Learn more
CayleyGraph is free database software written in Go, which was chosen because CayleyGraph— as a backend service—depends on speed and concurrent access. Cayley, which is open-source software, is inspired by the graph database behind Freebase and Google's Knowledge Graph.
Pricing:
CaleyGraph is a free product.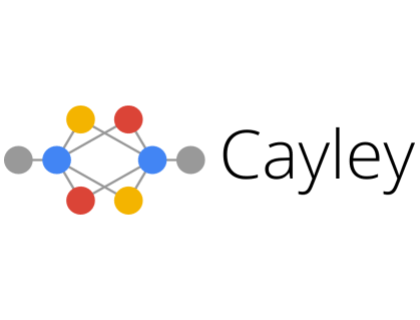 Review:
Pros: Well-designed and ideal for building graph microservices.
Cons: Doesn't support node or edge properties.
Bottomline: Understand the product's limitations—and yours—when you opt for it.
Key Information:
| | |
| --- | --- |
| Founder | |
| Founded | 2014 |
| Address | 28 Rue du Sentier, Paris, 75002, France |
| Phone Number | +33 8 9297 6228 |
| Website | |
Reviews:
| Source | Review |
| --- | --- |
| | Here are my experiences with Cayley: 100% positive for building graph microservices. |
| | It strikes me as really well-made. |
| | Loading the data was really slow, and it got slower every time a new entry was added. The queries were relatively slow. Without going into detail too much, we were using the data to analyze texts and extract entities, and the relationship. In general, it was stable and performant enough for a backend service. But we were really pushing the envelope of what it could do. All in all, I would say that I was happy with it. |
| | I tried building something with Cayley once but couldn't fetch all the data I wanted in a single query, or didn't know how to, then got frustrated and deleted everything. |
| | Im using it with the BoltDB backend and have been pleased with the performance overall. I haven't looked at the backends for more complex databases like Postgres in detail, but it does appear that the backend interface has potential for predicate pushdown as well. The repository's graph directory contains the various backends if you want to check it out. Overall it doesn't look very difficult to add another backend type, but I haven't tried it yet. Looking at the existing SQL backend, it appears to already support MySQL, PostgreSQL, and CockroachDB (but I've tried none of these with Cayley). |
FAQs:
Is there a CayleyGraph free trial?
CayleyGraph is a free product.
When was CayleyGraph founded?
CayleyGraph was founded in 2014.