The Best Business Interruption Insurance in 2020
Learn how business interruption insurance works and find ratings for best small business insurance providers in 2020.
Updated on March 31st, 2020
The SMB Guide is reader-supported. When you buy through links on our site, we may earn an affiliate commission. Learn more
Business interruption insurance is a type of business insurance that provides coverage when your business operations are interrupted due to unforeseen circumstances like property damage or a personal injury. With business interruption insurance, small businesses can avoid financial ruin when an accident happens.
Updates:
Updated 20th of March 2020
We added more details about the leading business interruption insurance options, as well as answers to questions regarding business interruption insurance during the COVID 19 outbreak.
Our Pick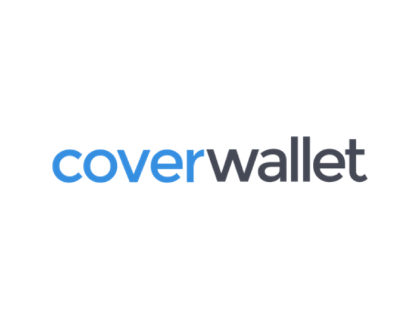 Small Business Insurance
Get Free Quote
Available 24/7.
Competitive rates.
Receive quotes in minutes.
Why We Chose CoverWallet, The Hartford, & Suracy:
CoverWallet partners with insurance providers to make it easy to compare quotes, serving various industries including construction, education, real estate, and more. CoverWallet allows customers to manage all of their policies in one simple dashboard.
The range of services offered includes Business Interruption Insurance, and covers a number of different risks including cyber-security breaches, product recalls, government interference, physical damage, and more.
In addition to business interruption insurance, the comprehensive dashboard offers other business insurance products covering commercial property, professional liability, errors and omissions, general liability, and more.
The Hartford provides business interruption insurance, which they call "business income insurance", as a standalone option or as part of their comprehensive Business Owner's Policy. If a business is unable to operate due to fire, wind, or theft, The Hartford will cover their expenses, such as payroll and monthly bills, while repairs are being made.
Suracy includes business interruption insurance in their Business Owner's Policy. This means that customers have access to coverage if their business is forced to close temporarily due to weather, fire, or other unforeseen circumstances. While Suracy may not be as well known as our other top choices, they do provide national coverage and a wide range of insurance options.
Things to Consider When Evaluating Business Interruption Insurance:
Determine the unique risks your businesses faces, based on things like location and industry. Not all business interruptions are covered by insurance companies, so go with the one who covers the risks that apply to you.
Consider the time it might take to kick-start your business after interruptions. You might take more time than imagined before you start turning profits again, so you'll want your insurer to cover you for an appropriate amount of time.
Online businesses are susceptible to business interruptions too. Determine whether your insurer covers risks like cyber-security breaches.
Best Business Interruption Insurance Providers:
| Our Ranking | Company | Average Customer Rating | Review |
| --- | --- | --- | --- |
| 1. | | 4.9/5 | A highly recommended insurance marketplace that makes it easy to manage your policies online. |
| 2. | | 4.5/5 | A respected insurer that offers useful online calculation tools and excellent customer service. |
| 3. | | 4.7/5 | Offers a wide range of personalized insurance products. Their 'bundled risk' packages save businesses plenty of money. |
| 4. | | 4.5/5 | Nationwide offers business interruption insurance to wide range of risk types, and offers extra protection to utility companies. |
| 5. | | 4.5/5 | Offers a wide range of insurance products at very competitive rates. |
| 6. | | 4.5/5 | Offers comprehensive business interruption insurance that spans a wide range of potential interruptions. |
| 7. | | 4.5/5 | Provides business interruption coverage across many high-risk industries, including oil and petrochemical companies. |
| 8. | | 4/5 | Offers a number of useful insurance products with plenty of bundled options. |
| 9. | | 4/5 | A good track-record of quality insurance services. Pride themselves on their excellent cyber-security coverage. |
| 10. | | 4.2/5 | Offers a wide range of coverage options with plenty of room for customization. |
Pros and Cons:
Pros
Provides financial stability for your business during unforeseen circumstances.
Alleviates pressure when struggling to pay employees during a downturn.
Cons
Your policy may not cover interruptions not related to property damage.
Insurers may charge extra for complete interruption coverage.
Coverage may only last for a short period of time.
Business Interruption Insurance & COVID 19:
Does business interruption insurance cover viruses?
In some cases, it may be possible to access business interruption insurance if you business is forced to close temporarily because of a virus. However, business interruption insurance is generally only made available when the business property is damaged in some way.
If the virus is known to be on your property and poses a threat to your employees, an argument could be made that the property has been damaged, but not in the typical sense. Insurance companies generally handle situations like this on a case-by-case basis.
Will my business be covered it was forced to close due to the coronavirus?
The recent outbreak of the coronavirus has forced many businesses to temporarily close their doors in order to limit the spread of the virus. As a result, many business owners are not able to conduct their usual business and are faced with significant financial disruption.
Check the specific details of your business interruption insurance policy and contact your insurance provider to find out more. Many insurance providers define interruption in terms of disasters like fire or flooding, so access to insurance during this time may be difficult. However, states like New Jersey are proposing legislation that would require insurance companies to pay out interruption insurance policies to businesses that were forced to close because of the coronavirus.
The answer to this question may become clearer as the situation progresses.
How do I find out if I have business interruption insurance coverage during the COVID 19 pandemic?
If you are a business owner whose business has been forced to suspend operations due to COVID 19, the best thing to do is contact your insurance provider directly and find out if your coverage will be applied to this situation.
FAQs:
What is covered by business interruption insurance?
Business interruption insurance restores lost income and helps pay for additional expenses if a business is affected by a covered loss. Typically, business interruption coverage is part of a business owners' insurance policy and covers things like business interruption due to fire, natural disaster, or some other accident resulting in damage to business property.
How does business interruption insurance work?
If it can be demonstrated that the disaster has caused a loss of income, and if the disaster is covered by the policy, then your business may be paid an amount of money by your insurance provider that adequately compensates for your loss of income.
What is the purpose of business interruption insurance?
Business interruption insurance will cover the loss of income that a business suffers after a disaster-related loss. The income will cover you if your business had to close down due to a disaster or if you have to perform renovations because of disaster-related damage.
Does flood insurance cover business interruption?
No, income losses caused by business interruption are not covered by flood insurance.
What is the cost of business interruption insurance?
Business interruption insurance policies can range from $750.00 to $10,000.00 or more per year, depending on the size of your business and what industry you work in.
Does business interruption insurance cover wages?
Yes, business interruption insurance can cover employee wages.
Does business interruption insurance cover power outages?
It depends on what caused the outage. If the outage occurred because of a disaster, then you should be able to claim. However, you will not be covered if the outage was caused my an electronic malfunction.
What is loss of income insurance?
In business terms, loss of income insurance is just another name for business interruption insurance. Sometimes it is also called business income insurance since an interruption to your operations can cause a loss of income.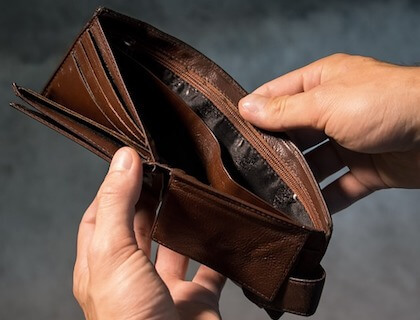 How much does business interruption insurance cost per month?
Business interruption insurance could cost you between $60.00 and $830.00 per month. To find a more accurate monthly cost, contact your insurance provider and ask for a quote.
What do I need to make a successful business interruption insurance claim?
The most important component of your claim is that you can demonstrate business income "actual loss sustained." You need to be able to prove that your business experienced a loss of income as a direct result of the business interruption event that is covered in your policy in order to access loss of income insurance.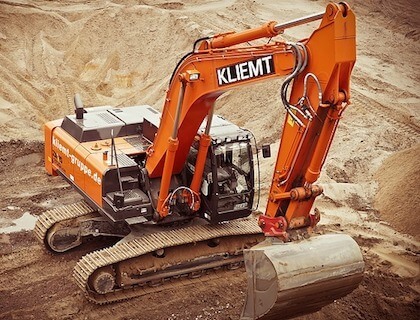 Are there any business interruption insurance examples?
A construction company's equipment is all destroyed by a flood and must be replaced for the business to continue functioning. In the meantime, the business cannot make money. With a loss of income insurance claim, they can access the funds they need to get back on track.
Does insurance for business interruption cover fires?
Some business interruption policies cover accidental fires, but not in all cases. Some insurers may require you to add fire insurance to your policy in order to access coverage in case of a fire. Make sure you read the fine print in your policy to figure out if fires are covered.