Find the Best Business Bank Account for Small Business
Check out our list of the top 16 small business bank accounts. Includes fees and minimum opening balance, and info on online banking and checking accounts.
Updated on March 31st, 2020
The SMB Guide is reader-supported. When you buy through links on our site, we may earn an affiliate commission. Learn more
Our Pick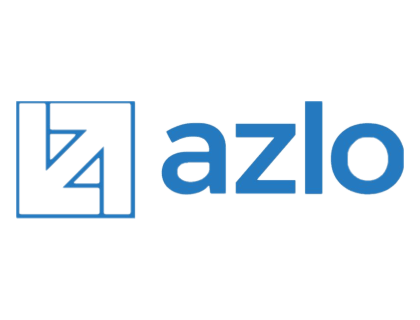 Fee-Free Small Business Banking
Get Started
Bank from anywhere.
All the features, none of the fees.
Why We Chose Azlo:
Azlo is designed for entrepreneurs and offers a range of online banking solutions.
Azlo is very cost-effective, offering free payments and transfers, no minimum balance requirements, and no maintenance, overdraft, or other fees.
Azlo integrates with a range of third-party services, including QuickBooks Online, Xero, Kabbage, Stripe, and PayPal. Users can also create and send personalized invoices to their clients via the Azlo mobile app.
Things to Consider When Evaluating Business Bank Accounts:
Identify what you are looking for in a bank. What are your long-term financial needs? Will you be considering a loan? Should the bank be an SBA-lender? What are your customer support expectations?
Make sure you fully understand the fee structures and services offered.
Check that your business bank account can easily integrate with the accounting and budgeting software your business uses.
Best Small Business Bank Accounts:
| Our Rank | Bank Name | Review |
| --- | --- | --- |
| 1. | | Affordable online banking option. Requires no minimum balance, and integrates with your Stripe account. |
| 2. | | Major national bank with more than 5,000 locations. Offers a variety of business banking solutions, including merchant services and SBA-backed loans, and advanced mobile banking features. |
| 3. | | Commercial bank with locations across Arizona, Colorado, and California. Offers low monthly fees and no minimum balance for checking accounts. |
| 4. | | Offers free business checking accounts, online payroll services, and good customer service. Has physical locations in seven states. |
| 5. | | The world's second largest bank. Offers a variety of business banking products, including SBA-backed loans, international, payroll, and merchant services. |
| 6. | | Formerly BofI Federal Bank. Digital bank that offers very low fees, free checking accounts, and integrated merchant services. |
| 7. | | Offers a variety of banking options, including flexible checking accounts, and has a large global network. |
| 8. | | Offers customized banking options, low monthly checking fees, and a host of merchant services. Strong national network. |
| 9. | | Offers low checking fess and good interest rates in savings accounts. |
| 10. | | Offers a variety of small business bank accounts, competitive rates, and online and mobile banking tools. SBA lender. |
| 11. | | Offers a variety of business checking accounts, savings options, industry-specific financing solutions, and merchant services. Branches in 5 states. |
| 12. | | Regional bank. Offers low fees and a free business checking option. Has advanced online banking features. |
| 13. | | Locations in 11 states. Offers a variety of online cash management services and savings and checking accounts. Good customer service. |
| 14. | | Offers a variety of business banking and cash management solutions, dedicated customer support and good rates. Limited physical branches. |
| 15. | | Checking account come with overdraft protection. SBA lender. Excellent customer service and good national coverage. |
| 16. | | Offers good online features, merchant services by TSYS, and custom services for businesses. Strong customer support system. Limited branches. |
Small Business Bank Account Minimum Deposits and Fees:
| Bank Name | Minimum Opening Deposit | Monthly Fee for Checking |
| --- | --- | --- |
| | $0.00 | $0.00 |
| | $25.00 | $15.00 |
| | $0.00 | $12.00 |
| | $25.00 | $0.00 |
| | $25.00 | $14.00 |
| | $1,000.00 | $0.00 |
| | $0.00 | $15.00 |
| | $25.00 | $5.00 |
| | $1,500.00 | $14.95 |
| | $25.00 | $0.00 - $25.00 |
| | $0.00 | $0.00 |
| | $100.00 | $0.00 |
| | $100.00 | $5.00 |
| | $0.00 | $0.00 |
| | $25.00 | $5.00 |
| | $0.00 | $0.00 |
FAQs: