BMO Harris Bank Reviews
Learn more about BMO Harris Bank. Includes customer reviews, company information, and frequently asked questions.
Updated on November 4th, 2019
The SMB Guide is reader-supported. When you buy through links on our site, we may earn an affiliate commission. Learn more
BMO Harris is a leading regional bank with locations in the U.S. and Canada. The financial institution offers a wide range of business, commercial, and personal financial services to over 12 million customers.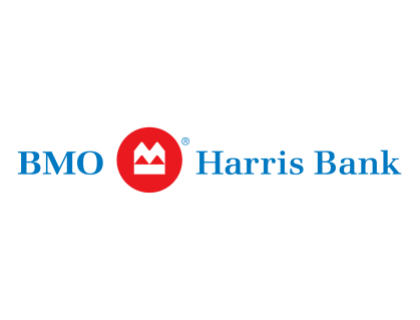 Review:
Pros: Get a $200 or $500 bonus when you open a business checking account. Other services include online banking and free transactions and cash deposits up to a certain amount.
Cons: $1,000 minimum balance required to open a Certificate of Deposit (CD) account.
Bottomline: A reliable financial provider with a wide array of business banking services, great interest rates, and term options.
Key Information:
| | |
| --- | --- |
| Founder | Norman Wait Harris |
| Founded | 1882 |
| Headquarters | Chicago, Illinois |
| Number of Employees | 10,000 |
| CEO | |
| Address | 111 W. Monroe St., Chicago, IL 60603 |
| Phone number | 1 (888) 340-2265 |
| Website | |
Reviews:
| Source | Review |
| --- | --- |
| | BMO Harris Bank? If you're looking for a bank which has never defaulted, which has always paid it's dividend yields, and has rock solid stability, then I recommend BMO Harris Bank. They are a Canadian based bank, their online banking, and mobile apps are easy to use and run smoothly. They are a simple bank. You seem like a person who just wants to put their money away safely, and maybe get a mortgage in the future. I think BMO is a no-frills option for your need. |
| | tl;dr Someone fraudulently got into my online banking, took my money. I was told a fraud claim was filed and the investigation was underway. Nearly two weeks later, I find out that claim was never filed. I've never had this happen before. I didn't ask the correct questions. I just trusted what they've told me. And it's not worked out well for me. |
| | Avoid BMO Harris. I opened a business account at BMO Harris and they messed up everything they could possibly mess up... took months to correct everything. Also, their mobile app often refused to accept my deposits for no apparent reason. |
| | I have never had such substandard customer service from any bank as I have had with BMO Harris. Call wait time has been 10-20 minutes. ( We have made over 12 calls on this issue alone. ) Multiple and conflicting answers regarding the release of our car title from BMO agents. Very unprofessional for a bank . Customer service amounts to "i do apologize ". If there was ever a case of "the right hand not knowing what the left is doing" , it is with your bank. We will not do business with BMO again, and will advise others to do likewise. |
| | One star is too good for this organization! Forced to open account to cash a large check drawn on their bank with sufficient funds in the account the check was drawn upon. Can't close the account (with $25...the amount I was forced to keep in it) sitting in it for 90 days...or pay $50 to close it! Rip-off!!! Frauds!!! Discover I get charged $2 for mailing me a statement that I don't want. Didn't order checks or get an ATM card. Worst banking experience ever. Filed complaints with the BBB & AG's office for Consumer Fraud. |
FAQs:
What kind of bank is BMO Harris?
BMO Harris Bank is a retail commercial bank that offers a wide range of personal, business, and commercial financial services.
Does BMO Harris have quick pay?
Yes. The free service, known as People Pay, allows users to send money to friends and family through the BMO Harris Mobile Banking app.
Is BMO Harris Bank FDIC insured?
Yes, BMO Harris Bank is FDIC insured.
Who owns BMO Harris?
BMO Harris is owned by the Bank of Montreal.
How long do BMO bill payments take?
Bill payments take up to 5 working days to reach the recipient.
Does BMO Harris accept Zelle?
Yes. Together with Zelle, BMO Harris Bank allows you to send and receive money safely and easily between almost any bank account in the U.S. via your online banking account.
How do I check my bank statement online with BMO?
Sign in to your BMO Harris online banking account.
Select an account from the left-hand navigation bar.
Select "Change Statements Options."
Under "Available Statements Options," select eStatements.
What are the CD rates at BMO Harris Bank?
BMO Harris Certificate of Deposit (CD) rates range from 0.05% APY for a 3-month term up to 0.75% APY for a 60-month term.
Where can I get more info on BMO Harris Bank auto loans?
BMO Harris's Bank's website contains information about its range of auto loans.
Where can I find a BMO Harris Bank near me?
You can use BMO Harris branch locator to find a nearby bank.
What are BMO Harris Bank's hours?
BMO Harris Bank's opening hours vary from branch to branch. Contact your nearest branch for more information.
What is BMO Harris Bank's phone number?
You can contact BMO Harris Bank's customer service on 1 (888) 340-2265.
What are some BMO Harris Bank alternatives?