American Express Business Gold Rewards Card Key Information & FAQs
Learn more about the American Express Business Gold Rewards Card with pros and cons, rates, and frequently asked questions.
Updated on December 2nd, 2019
The SMB Guide is reader-supported. When you buy through links on our site, we may earn an affiliate commission. Learn more
Rates & Fees:
| Rate or Fee Type | Amount |
| --- | --- |
| Annual Fee | $250.00 |
| Supplementary Card Fee | $50.00 |
| Transaction Fees | None |
| Late Payment | $38.00 or 2.99% of any past due Pay in Full amount, whichever is greater. |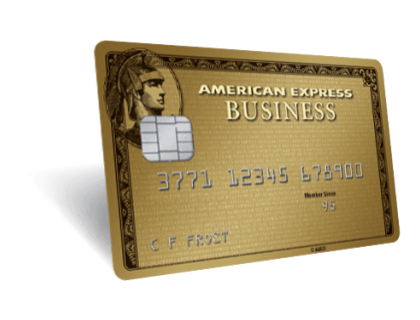 Review:
Pros: Transfer points to other rewards programs. Expense management reports.
Cons: 30% interest rate on unpaid balances.
Bottomline: The Gold Rewards card is a good option for frequent business travelers because points can be accumulated quickly.
Key Information:
FAQs:
How do I earn travel points with an American Express Business Gold Rewards card?
You can earn one point for every dollar that you spend with your card. You can also earn 5,000 bonus points for every customer that you refer to American Express.
What kind of insurance coverage can I get with my American Express Business Gold Rewards card?
You can access business coverage, travel insurance coverage, and purchase protection with your American Express Business Gold Rewards Card.
Are there any alternatives to the American Express Business Gold Rewards Card?
Customer Reviews:
Zocco
Reviewed: Apr 03, 2018
Source: Reddit
Focusing strictly on MR cards then yes, that's probably the most efficient way to go now that the increased minimum spend and decreased referral bonus on the Biz Plat takes the card out of the running for the average churner - if you can comfortably meet the $7k spend on the Biz Plat though by all means make it part of the churn so you can space out reapplication of the same card further apart (something like PP -> BG -> BP from PP then cancel PP... etc). Doing this also allows you to keep your Platinum benefits like Priority Pass for pretty much the whole year if you time it right.I would also get the Personal Gold through Perkopolis somewhere in the middle of your churn.
Nucleosidase
Reviewed: Jan 09, 2018
Source: Reddit
Depends on how much work you want to put into it and what you value in travel. For instance, if you value first class flights at face value, then you can get $0.10 per point. But would you ever actually spend $10-15k on a first class ticket? If not, then the $0.10 per point is way over-estimating the value.Last minute tickets and long-haul flights within Canada are also good deals where you can easily get $0.03 per point.Other times, it does feel like more trouble than it's worth and I've taken the cash instead.
I've had an Amex Gold Business Card since starting up in 2001. Their customer service is the best and their web site keeps getting better each year for tracking my transactions, etc.I've also had them go to bat for me a few times over disputed charges and I've always been very happy with the outcome. I'd highly recommend them.