Allstate Reviews
Learn about Allstate insurance for small business. Includes Allstate, company information, and answers to common questions.
Updated on June 28th, 2019
The SMB Guide is reader-supported. When you buy through links on our site, we may earn an affiliate commission. Learn more
Allstate is one of the leading insurance companies in the United States. The insurance company offers personalized business insurance and other financial solutions to small businesses nationwide.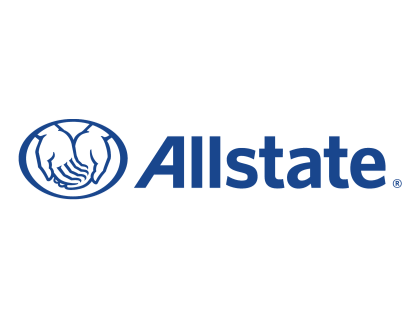 Review:
Pros: Wide range of insurance products, Safe driver bonus, policy bundles.
Cons: High rates.
Bottomline: Good auto, home, and life insurance options for small business owners.
Key Information:
| | |
| --- | --- |
| Founder | |
| Founded | 1931 |
| Headquarters | Northbrook, IL |
| Number of Employees | 10,000+ |
| CEO | |
| Address | 2775 Sanders Road, Northbrook, IL 60062 |
| Phone Number | 1 (847) 402-5000 |
| Website | |
Reviews:
| Source | Review |
| --- | --- |
| | I do not recommend Allstate Insurance. When I called to cancel my policy recently, I was immediately harassed by the agent I called for not calling to see what they could do to make my policy cheaper. She immediately told me that she could save me over $100 just by taking off the Platinum Coverage even though I told her I did want her to give me a quote. The Platinum Coverage gives me a Safe Driving Bonus check of 25-40 dollars every 6 months and buys down my deductible. Why would I pay over $100 to get 30 back every 6 months and to buy down my deductible b/c whenever I needed to use my deductible, I would no longer get safe driving bonus. Basically I am paying down my deductible myself even though I may not even ever need to use it. Plus if they are suppose to be my agent, why would they not contact me to try to keep my business instead of just raising my rates every 6 months drastically to the point where I have to look elsewhere. What happened to customer service! I guess I am getting old. Then to top it off, I got a bill for $4.82 b/c they were taking back the safe driving bonus that I had earned from the previous 6 months. This is a slap in the face. I cancelled early so I should have received a small refund which I would have not cared if I ever got but since they had sent me a safe driving bonus check of $38, I owe them. I was getting back 33.18 for cancelling early but I owed the $38 back for the safe driving bonus check I had received. When I called to find out why I was being billed $4.82, they explained that the Safe Driving Bonus is paid ahead for the upcoming 6 months. So I paid the extra $100 plus for them to take $38 Safe Driving Bonus check I earned away from me. The Platinum coverage is a RACKET. Don't get it! |
| | I'm so sick of them. I've been with them for years and never made a claim. One of the things I've been annoyed about was how they post on my account the homeowner's insurance that doesn't start for 2 months, so my bill never reaches 0 since I pay installments. Worse, when I complained about that, they claim that it's not on the paper bill so I shouldn't be upset about it, completely ignoring the fact that I don't even look at the paper bill. Who does anymore? But NOW the first installment is due a month early and they are charging me an installment fee for THAT! An installment fee is one thing, but it shouldn't be even on the first payment. This is purely and simply gouging because they can. I'm switching and already paid for an auto insurance policy with someone else that I was going to set up with them. |
| | Things change over time, bro. Credit improves, tickets fall off, at-fault accidents fall off... GEICO isn't going to drastically lower your rate because this information changed. When you got them, your "floor" was set pretty high, close to that $1000 price. Now that time has gone along, and the information has changed, Allstate can give you a price based upon the new information when GEICO can't. It's the nature of the business, and unless you're super loyal to GEICO, make the switch. I would drop the Comprehensive Deductible to $0 with Allstate, though. |
FAQs:
What does Allstate have to offer?
Jump to our review for more.
Can I switch Allstate agents?
Yes, you can call a different Allstate agent and tell them you want to change agents.
Read more about Allstate.
What is the number for Allstate Insurance Company?
You can call Allstate Insurance's customer service at 1 (877) 810-2920.
Learn more about Allstate.
Is Esurance cheaper than Allstate?
Research found Esurance, which is owned by Allstate, tends to be cheaper than Allstate in certain states, including Arizona and California. Esurance was also found to be cheaper for people in Colorado with poor credit on average.
How long has Allstate been in business?
Allstate was founded in 1931.
How do I find an Allstate agent?
Find an Allstate agent here. Once there, do a search either by location or by name. If you choose to do a search by location, you can either enter your ZIP Code or your city and state. If you do a search by name, enter your state and the agency name.
What is the Allstate business insurance cost?
Allstate small business insurance offers custom insurance packages on a quote-only basis.
What type of insurances products does Allstate Insurance offer?
They offer a variety of insurance products for businesses and individuals. Aside from Allstate Commercial Insurance for businesses, the company also offers Allstate home insurance, Allstate life insurance, Allstate auto insurance (a.k.a Allstate car insurance), and Allstate renters insurance.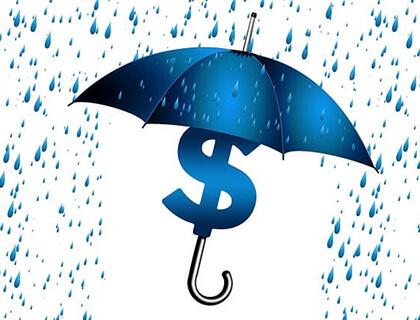 Where can I find an Allstate near me?
Go here, and select your city or state and the type of business you own. Then select "Search" to find an Allstate agent near you.
What is Allstate My Benefits?
To read about your Allstate benefits, go to the Allstate My Benefits page here where you'll be able to check your Allstate insurance claims status, view coverage and benefit information, or file a claim.
How do I get an Allstate insurance quote?
To request an Allstate quote for your business, click the orange "Get a Quote" button at the top of the page. Then select the type of insurance you're interested in.
What additional services does Allstate offer?
Allstate insurance company also provides Allstate roadside assistance known as the Allstate Motor Club, as well as an Allstate rewards program.
What time does Allstate close?
Allstate insurance hours are 24/7.
Where is Allstate's headquarters?
Allstate's headquarters are located at 2775 Sanders Road, Northbrook, Illinois 60062.
Are there any Allstate alternatives?
See our full list for more information.