AIG Cyber Insurance Reviews
Learn more about AIG insurance for your small business. Includes info on AIG, review, and FAQs.
Updated on August 5th, 2019
The SMB Guide is reader-supported. When you buy through links on our site, we may earn an affiliate commission. Learn more
AIG is the American International Insurance Group, a major insurance provider that sells cyber insurance to businesses. AIG cyber insurance extends coverage to businesses that are vulnerable to major losses as a result of cyber attacks or damage to their databases.
Pricing:
AIG does not provide pricing for their Cyber insurance on their website. To learn more about AIG cyber insurance prices, request a quote from an agent.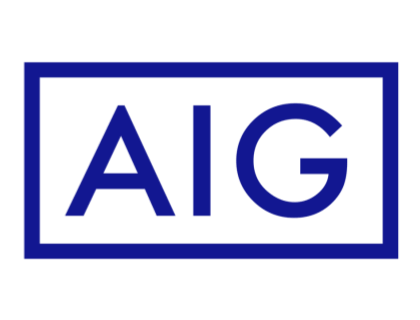 Review:
Pros: Has a 24/7 claims hotline. AIG offers cyber insurance limits up to $100 million.
Cons: Offer only three different policy options, whereas some competitors offer more options.
Bottomline: Award-winning company that protects your business from losses resulting from cyber-attacks or damage to your databases.
Key Information:
| | |
| --- | --- |
| Founder | Cornelius Vander Starr |
| Founded | 1919 |
| Headquarters | New York City, NY |
| Number of Employees | 49,800 |
| CEO | |
| Address | 175 Water Street, New York, NY, 10038, United States |
| Phone Number | +1 800-387-4481 |
| Website | |
Reviews:
| Source | Review |
| --- | --- |
| | Terrible service. Always pay my account on time via bank and last month they sent a letter that they did not get the payment. Called customer service they asked for fax proof of payment which I supplied. Followed up three times after that and still they don't know what's up. The fourth time I called the agent told me they changed their p.o. box for payments and are waiting for the contents of old p.o. box to be transferred. I asked each time to please note that in my account. A month later and I get a notice that my account is lapsed. I can't wait to call them tomorrow. This is ridiculous who changes a mailing address for payments and doesn't think to note this so that millions of paying customers aren't inconvenienced or marked as late payers. So annoying! |
| | Don't use this company!!!! Total incompetence at every turn. They have repetitively lost paperwork and forced my family to spend thousands in legal fees to claim my grandmother's policy. They try to withhold what rightfully belongs to your family and stall out having to pay. Worst experience in a desperately sad time due to the loss of my grandmother. My family had 0 disputes over the money and the company has made it impossible to retrieve the money my grandmother invested with them!!! It has been almost a year now and countless hours lost on the phone!!! I'm disgusted by their customer service and total lack of respectic. |
| | Awful place, rude customer service, every time we call to make a claim we get a different answer on why they won't pay. Nothing but scammers!!!!! |
| | Worst Customer experience and customer service from a business I have ever seen in my life! |
| | AIG is the worst insurance company we've experienced. Unqualified and unprofessional agents. We were prepared to buy two new policies for my wife and I until it became clear that this company couldn't be trusted to pay out any insurance policy we would have purchased. AIG agents are only concerned with getting your money as quickly as possible. I wouldn't recommend this terrible company to anyone. |
FAQs:
What kind of company is AIG?
AIG is a global insurance and finance company with operations in more than 80 countries and jurisdictions.
Read our detailed guide to AIG.
How do I contact AIG?
You can contact AIG insurance by calling 1 (800) 387-4481.
Is American General the same as AIG?
American General is a member of AIG but the products and services may not be available in all states and countries, and their features may differ.
Is AIG the largest insurance company in the world?
No, but it is in the top tier of the largest insurance companies in the world.
For more information on AIG, read our detailed guide.
What is AIG's insurance rating?
Depending on the rating agency, AIG's insurance rating ranges from A2 (good) to A (excellent).
Does AIG cyber liability insurance cover businesses of any size?
AIG cyber liability coverage can be tailored to meet the needs of all businesses, from small businesses to major corporations.
Can I purchase AIG cyber coverage through an insurance broker?
Some business insurance brokers are authorized to sell AIG cyber insurance products. Check with your broker to see if they have access to this coverage.
What are some AIG cyber insurance alternatives?