ADT Security Reviews
Learn about ADT Security's security systems for small businesses. Includes info on ADT Security, free trials, pricing, customer reviews, and FAQs.
Updated on December 17th, 2019
The SMB Guide is reader-supported. When you buy through links on our site, we may earn an affiliate commission. Learn more
ADT Security is a provider of small business security systems for both businesses and homes. They offer real-time video surveillance, multi-sensory monitoring tools, and have 6 different monitoring centers to ensure rapid and efficient service, among other features.
Pricing:
| Package Name | Installation Fee | Monthly Price |
| --- | --- | --- |
| Essentials | $99.00 | $36.99 |
| Essentials Plus | $99.00 | $42.99 |
| Total Protection | $99.00 | $42.99 |
| Total Protection Plus | $99.00 | $42.99 |
| Premium Protection with ADT Pulse | $99.00 - $199.00 | $52.99 |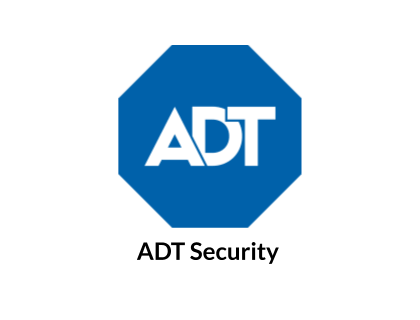 Review:
Pros: Excellent response team.
Cons: No short-term contract options.
Bottomline: ADT Security is an excellent security system with a track record of providing the best quality security.
Key Information:
| | |
| --- | --- |
| Founded | 1874 |
| Headquarters | Boca Raton, Florida |
| Number of Employees | 10,001+ |
| CEO | |
| Address | 1501 Yamato Road, Boca Raton, FL |
| Phone number | 1 (800) 515-2216 |
| Website | |
FAQs:
How much does ADT charge for cameras?
ADT's security cameras are included in monitoring packages and range between $27.99 and $58.99 per month.
How much does it cost to install an ADT security system?
Installation costs range between $99.00 and $199.00 depending on your equipment needs. USSA members receive a 50% discount on installation fees.
Is ADT a good security system?
ADT enjoys mostly favorable reviews by its consumers. Users of ADT security systems often cite its 140-year track record, 24-hour customer service, and wide range of monitoring options as reasons for using ADT over competing systems.
Do you need a landline for ADT?
ADT offers the option of connecting your security system to a landline, or using cellular technology in order to communicate. The package you choose will determine whether or not you require a landline. The Basic, ADT Pulse, and ADT Pulse + Home Monitoring packages all need landlines to work.
Can ADT be hacked?
All security systems are vulnerable to hackers, including ADT. Luckily, this problem can be fixed by simply updating your firmware. In order to protect yourself from hackers, do the following.
Ensure that your wireless network is secure.
Enable encryption by using your security cameras' administrative tools.
Does ADT give discounts?
ADT discounts are given to USAA members. USAA members can save 50% on ADT's standard pricing for installation. They can also save 10% on monthly monitoring fees. USAA members also qualify for various credit discounts.
Does ADT have a doorbell camera?
Yes. ADT's doorbell camera has a 180-degree field of view and boasts 720p video. The camera is offered at $199.00.
Does ADT require Internet?
There are three ADT packages that require a landline internet connection to work. These are the Basic, ADT Pulse, and ADT Pulse + Home Monitoring plans. All other packages do not require an internet connection, but will use a cellular connection in order to transmit data.
Do ADT cameras record?
ADT offers both cameras that record on local hard drives and cameras that send their video recordings to the cloud. Wired camera systems record onto a physical hard drive, while wireless camera systems store video in the cloud.
What are some ADT alternatives?
Customer Reviews:
Deleted user
Reviewed: Jun 04, 2019
Source: Reddit
Get the ADT security system or both that and the Ring doorbell...crime can happen anywhere and you don't want to take a chance on that at all. At least ADT for sure. System response and service team are excellent. Can be paired with cameras around the property which alert you on your phone if there is movement. ADT service response team is incredible. Don't take a chance on safety, worth the expense.
Tanaban
Reviewed: Dec 11, 2018
Source: Reddit
We use ADT at work. Not a bad service but expensive.
ADT burglar alarms and SecurityCAM are the best for house security, there's no two ways about that. I recommend them to everyone I know, and even to everyone I don't given a chance!