ADT Outdoor Security Camera
Learn more about the ADT Outdoor Security Camera. Includes information on pricing, features, and frequently asked questions.
Updated on September 6th, 2019
The SMB Guide is reader-supported. When you buy through links on our site, we may earn an affiliate commission. Learn more
The ADT Outdoor Security Camera is an outdoor security camera that offers 720p HD video quality and infrared night vision. This camera is motion-activated and has a weatherproof design that is snow, rain, and humidity-resistant.
Pricing:
According to our research, the ADT Outdoor Security Camera lists for $172.51. ADT offers customizable packages. For a free quote, you can call them on 1 (833) 238-7402 or go to their website and click on 'Get a Free Quote'.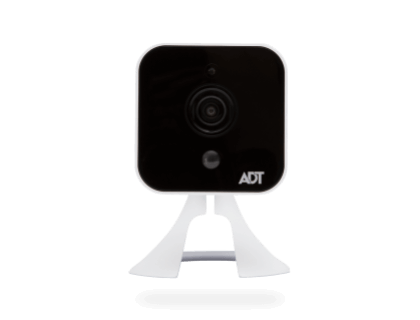 Review:
Pros: IPP66 Weather resistance with a built-in heater for cold temperatures. Simple setup.
Cons: Requires professional installation and installation fees. Can only record 30 second long videos.
Bottomline: This outdoor camera is good for your small business with its motion detection and live feeds.
Key Features:
| Feature | Description |
| --- | --- |
| Field of View | 95° viewing angle |
| Video resolution | 720p HD |
| Night vision | Infrared night vision; provides illumination for up to 6 meters |
| Operating conditions | Operational down to -40°F |
| Weather resistance | IP66 Weather resistance |
| Security | Wi-Fi-protected access |
| Dimensions | 3.9" X 5.3" X 7.3" (WxHxD) |
FAQs:
Are ADT security cameras any good?
ADT offers competitive products that come wireless or hardwired with cellular or landline connections.
How much does ADT charge for cameras?
ADT does not list camera prices on their website. They offer security packages ranging from $36.99 to $52.99 per month, and cameras can be added to these packages. You will need to contact ADT at 1 (833) 238-7402 or go to their website and click on 'Get a Free Quote'.
Do ADT cameras record all the time?
ADT cameras record 30-second video clips when there is motion in front of the camera.
Can ADT cameras be used without monitoring?
ADT Pulse cameras require monitoring with an ADT package. However, if you have a storage device, ADT CCTV cameras can be used without monitoring.
Do I own my ADT equipment?
ADT equipment remains the property of ADT unless they sign a separate written agreement that grants you ownership.
Can I use ADT sensors with RIng?
Yes. ADT has partnered with Ring so that you can buy the Ring Doorbell Camera through ADT and you can sync it with your ADT Pulse smart home security system. ADT Pulse and Ring are combined through the Ring app.
Does ADT have doorbell cameras?
Yes. ADT's Video Doorbell features 720p HD video quality with night vision and motion detection, as well as two-way audio and weather resistance.
Do ADT security cameras have audio?
ADT's Video Doorbell features two-way audio.