Actitime Reviews
Discover Actitime's time and attendance software for your business. Includes info on Actitime, free trials, pricing, and FAQs.
Updated on August 5th, 2019
The SMB Guide is reader-supported. When you buy through links on our site, we may earn an affiliate commission. Learn more
Actitime is scope management and time and attendance software. Features include team management, workflow adjustment, time tracking, and reports and data analysis. Businesses use Actitime to manage workflow and track work hours and productivity.
Pricing:
| Plan Name | Monthly Pricing |
| --- | --- |
| Actitime Online 3 users | Free. |
| Actitime Online 5 users | $40.00 |
| Actitime Online 10 users | $78.00 |
| Actitime Online 15 users | $99.00 |
| Actitime Online 20 users | $119.00 |
| Actitime Online 30 users | $139.00 |
| Actitime Online 40 users | $159.00 |
| Actitime Online 60 users | $199.00 |
| Actitime Online 80 users | $239.00 |
| Actitime Online 100 users | $379.00 |
| Actitime Online 150 users | $449.00 |
| Actitime Online unlimited users | $499.00 |
Actitime offers a self-hosted option for between $599.00 and $8999.00 a year, depending on the number of users.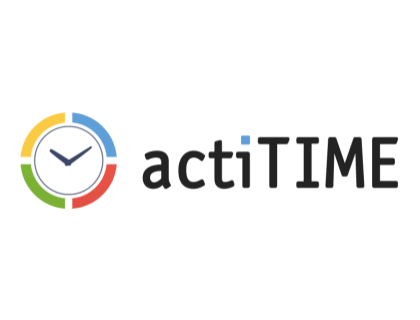 Review:
Pros: Data is kept secure. Upgrades are free. A host of how-to videos to help.
Cons: Very few integrations.
Bottomline: Actitime is a good option because it adapts to any company's unique workflow, is available in on-premise and cloud-based versions, and is updated constantly.
Key Information:
| | |
| --- | --- |
| Founded | 2004 |
| Headquarters | Ontario, Canada |
| Number of Employees | 51-100 |
| Address | 1881 Steeles Ave. West, Suite 136, Toronto, Ontario M3H 0A1, Canada |
| Phone | +1 (917) 310-3575 |
| Website | |
Reviews:
| Source | Review |
| --- | --- |
| | "I use actitime, it doesn't have punch in/out, but it has cool features." |
| | "We use actiTIME at my work. While the time tracking isn't really exciting topic I really like how easy to use the program is for me as a user and how it makes me more organized and focused." |
| | "I'm joining this discussion a little late, but I do use Actitime, and I like it. It took a little while to get used to, but I think it's the easiest if you need to track multiple projects for a client." |
| | "I've been an independent contractor for a while now and I'm getting tired of tracking my project hours by hand. Is there a decent app out there that will run in the background and keep track of the hours I've logged for each project I'm working on? I'd like it to be able to spit out decent reports too. I managed to play with Klok for a little while but found it to be terribly lacking in the ability to submit reports. I also tried actiTIME which was a hopeful solution as it's web-based and I'd like the portability of such a thing but they only allowed you to manually enter the hours for each project. I'd like an app that can track my hours in the background so I don't have to." |
| | "What things are really important for any HR department? Probably tracking what people did, what their PTO (paid time off) balance is, absence management. It would also be neat to be able to generate reports with all this information, too.I would recommend actiTIME - Time Tracking Software and actiPLANS - Absence Management Software for both worked time and absence management. When these two are integrated, they work miracles." |
FAQs:
How much does Actitime cost?
Actitime's cloud-based option costs between $0.00 and $499.00 a month, and the company's self-hosted option costs between $599.00 and $8,999.00 a year.
See a list of Actitime pricing.